Only 2.35% of your website traffic will turn into conversions.

This means on average, 97.65% of people reading this blog won't click on the "Get Demo" button at the bottom of the page or engage with the intercom chat on the bottom right-hand corner.
You might not be the right person for us, so let's eliminate:
– Job Seekers (if you are looking for a job, we advertise on weworkremotely.com
– Irrelevant contacts
– Vendors
Let's say that this makes up 60% of website visitors, we've still got around 37.65% of traffic that isn't converting.
The 'Prospect Density' of your website is between 20-40%. i.e. 20-40% of traffic could be classed as a prospect in one form or another (new business, lapsed clients, existing client upsells, etc.)
"Half the money I spend on advertising is wasted; the trouble is I don't know which half." John Wanamaker (1838-1922)
Now John Wanamaker, had this problem in 1922 and it's still probably the number one reason business still fail. Poorly planned or executed marketing campaigns, or a lack of adequate marketing and publicity, are among the other issues that drag down small businesses.
How do we solve, or at least improve our conversions?
Let's simplify the problem, there are 20-40% of people on your website RIGHT NOW that are potential clients, but who are they and how do we get to them?
The answer is IP Databases.
The one thing in common that every single person has who has visited your website is they have IP Addresses.
Those IP addresses can then be matched, providing accurate information about unknown website visitors.
Then using outreach, we can contact these unknown visitors and voila – we can turn anonymous website visitors into warm prospects.
Getting Started: Lead Forensics
The tools I will be using to accomplish this feat is Lead Forensics. Lead Forensics is the software that reveals the identity of your anonymous website traffic. You place their snippet code in your website, and within hours you will start to see
– What they searched for
– How many times they visited
– Pages viewed and time spent
Lead Forensics uses a small piece of code, much like Google Analytics, which tracks IP addresses visiting a website. Those IP addresses are then matched to data held by Lead Forensics, providing accurate information about unknown website visitors. 
We get a list of all the organisations (redacted), their industries and employees and the number of times these organisations.
Earlier, we mentioned, "Prospect Density" – website traffic that includes prospects in one form or another (new business, lapsed clients, existing client upsells). Let's apply a filter to really focus on our ideal customer.
Using these filters "Industry Includes Marketing" and "Number of Employees Includes 1-20" we can hone down on our ideal audience.
We can also export all the leads into a spreadsheet, complete with the telephone number.
We have a wealth of information to work from, and we also get to see the referrer – which can really help you drill down, so you can better understand where to spend your marketing focuses (SEO/PPC).
Using LinkedIn to find our website visitors.
Now that we have the companies that are visiting our site – we can start to use LinkedIn to connect with them.
Note: I will be using LinkedIn Sales Navigator for this example below.
We can simply copy the company names, from our Lead Forensics export into LinkedIn Sales Navigator. Check out our Comprehensive Guide to LinkedIn Tools For Boosting Sales
We can also use additional filters to create further granularity to our searches. So from these "Marketing Agencies" I would like to focus on decision-makers.
In this search, we've got around 171 results.
Using Zopto to automate the LinkedIn outreach
Once you've opened your account, you'll need to connect your LinkedIn and Twitter account. Connecting your Twitter account is only mandatory if you're looking to activate the twitter module inside your campaigns.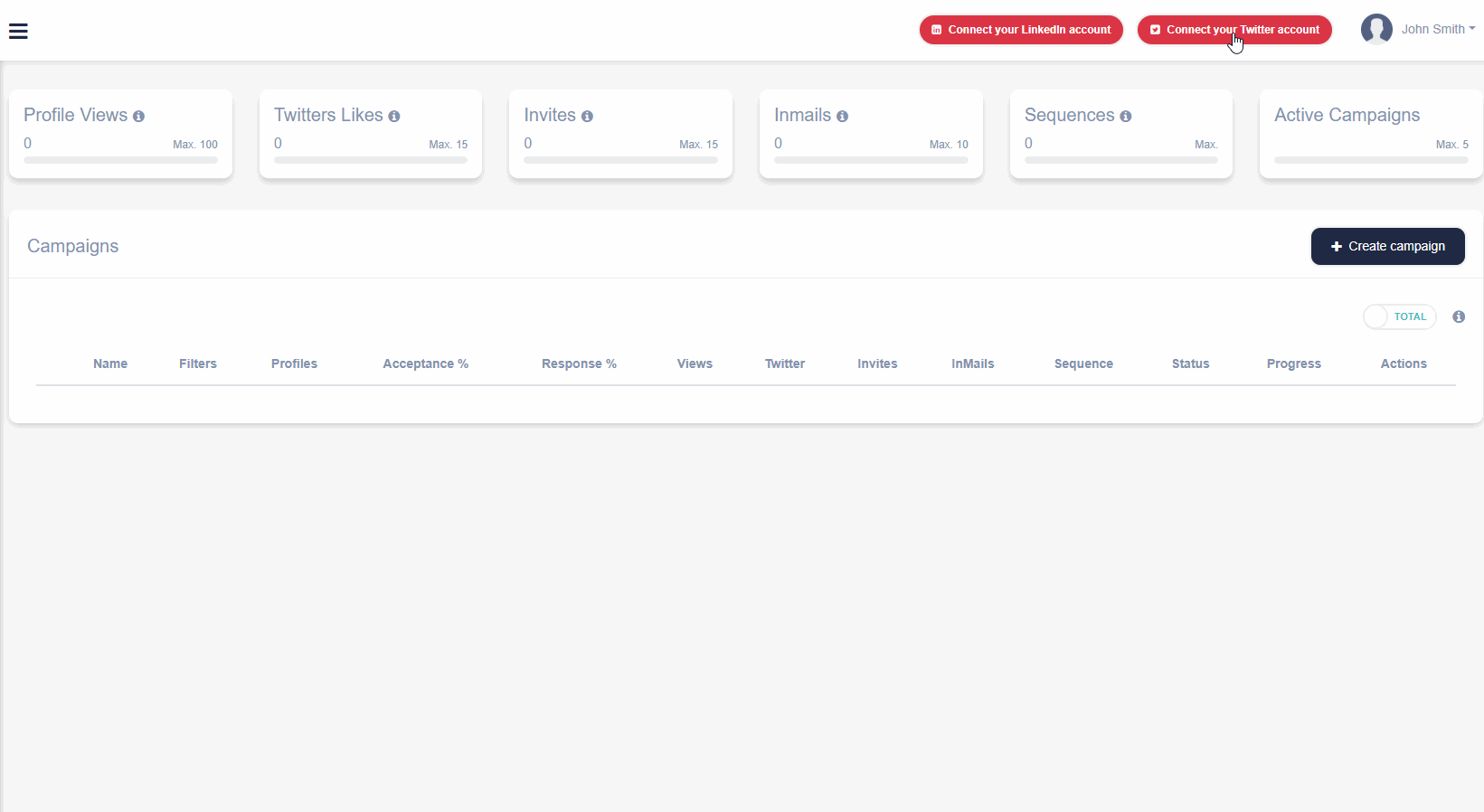 Copy the URL from your LinkedIn Search, the URL is the long code in the address bar.
Paste your Linkedin Sales Navigator URL into the Zopto portal.
Your users will now be fetched into your "Website Visitors" campaign.
We can now start to automate actions such as Profile Views, Profile Invites, Twitter Engagements, Free InMails and Sequential Messaging.
We don't want to be too presumptuous, so let's create a friendly yet inquisitive template for our messaging.
From these replies, I managed to turn around 14 of these "unknown" website visitors into demos in just one week
These website visitors may have returned to our site, but we've managed to control the situation and increase the number of conversions.
Out of around 1000 website visitors, our average conversion rate would have been around 23.5, however, by booking an additional 14 demos, this increased to 37 demos from 1000 visitors – or 3.75%
This actually increased the conversions by 87%, however, it's a tough argument to say that these visitors wouldn't have come back organically, but it's something that will improve conversions. 
Stephen Cotter, Head of Growth
Stephen Cotter is the Head of Growth for Zopto, who is passionate about giving organisations the insider tips and tricks of the industry so that they can flourish. Book in some time with Stephen here.