Industry: Electronic Manufacturing
I like that the programme has helped me to identify some leads and generate networking opportunities. I like the basic premise of Zopto, and so far I've been mostly pleased with my experience. As a company, we'll continue to use it for the foreseeable future, especially if we continue to see the returns that we've witnessed so far. It's made our lead generation campaigns much, much easier.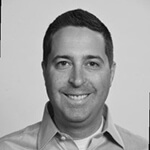 Louis Rosner
Vice President of Sales
Customer story
Boca Systems has been a trailblazer in the ticketing industry for decades since they invented the thermal ticket printer back in 1985. They've dedicated a huge amount of resources into developing new products throughout the years, resulting in several patents and a unique set of ticketing capabilities that are only available from Boca.
Now, over 35 years later, Boca is still competitive in an increasingly digital industry, continuing to lead the global ticketing industry and to set a pace for its competitors to try to keep up with.
The challenges Boca Systems are facing
The biggest challenge that Boca Systems was facing was that they needed a reliable way of generating new leads who might be interested in their ticketing solutions. They had a good idea of the types of people that they needed to reach, along with the type of messaging that was most likely to resonate with people, and so they needed to find a tool that could act as an interface between the two of them.
Why Zopto?
Zopto was the obvious choice because it gave Boca Systems a way to run advertisements on LinkedIn, the world's largest professional social networking site, without being limited by the basic tools that LinkedIn offers to advertisers. It allowed them to create different advertisements with different messaging and to automate campaigns with rule-based logic and other advanced functionality.
Boca Systems's growth and how Zopto plays a role
Zopto allowed Boca Systems to dramatically increase the rate at which they received inbound leads and to level up their approach to digital marketing. Even when there were occasional problems with some leads being less relevant than others, that was largely because of LinkedIn's own limitations. Overall, LinkedIn was already a source of leads for the company, but Zopto allowed them to dramatically improve performance on the network, like pouring gasoline on the embers of a coal fire.