New York Life Insurance Company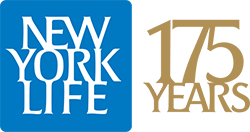 Industry: App Development
Overall, I recommend Zopto to anyone who's experienced with LinkedIn, open-minded to Zopto's advice and willing to stick with it even if you don't have initial success. My support person was (and is) great, and I could upload my saved searches directly to Zopto. It's what I was doing anyway, but much less hands off and with less time required from me. I had to go in and remove initials and titles, but overall I've give it a 5/5 and would be more than happy to recommend them.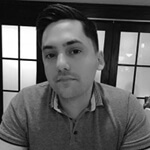 Customer story
With 175 years of heritage behind it, New York Life specialises in helping people to "act on their love" by providing life insurance so that they can live their lives to the fullest instead of having to worry about what will happen to their family members after they're gone.
It's a sensitive area and a difficult type of product to sell, and so the company has traditionally focussed on providing an outstanding level of service and the utmost in peace of mind. This allowed the company's reputation to go before them so that it could attract potential customers through a combination of referrals and outbound marketing.
The challenges New York Life Insurance Company are facing
The main challenge that the company was facing was that they needed a new way to source leads for their services. Social media marketing and inbound lead generation required a different approach, and while the company has been able to adapt to move with the times despite its impressively long heritage, it needed a new suite of tools to help them to modernise.
In particular, New York Life Insurance Company was in the market for a powerful LinkedIn tool that could help them to better run more tightly defined advertising campaigns. The goal was to be more efficient with lead generation to cut costs and to build a higher return on investment.
Why Zopto?
Zopto was the perfect pick for New York Life insurance Company because it offered them everything they needed. More specifically, it gave them the ability to reach out to potential customers at scale while maintaining total control over their budget and their targeting. Because Zopto is also self-service, their employees were able to pick up the tool and to run with it, learning on the fly and through the documentation.
New York Life Insurance Company's growth and how Zopto plays a role
By combining Zopto with a range of messaging which underscored their commitment to helping people to act on their love, New York Life Insurance was able to generate a large number of leads to turn into clients. With so many years of history behind them, they didn't need any help staying in business, but they did need a new tool to modernise their company and to bring it into the 2020s. Zopto fulfilled that need and created a stream of leads that they could tap into like turning on a faucet.