Transformative Leadership Development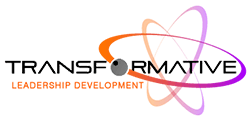 Industry: Consulting
Zopto works and it works well. It came highly recommended by my mentor and coach, and after a few internet enquiries, no competition seemed as developed or as accessible. Combined with the fact that my mentor is available indefinitely – and is proficient with the software – as well as the fact that they've already used it to great success with their own business, there was really no decision to be made. I'm very happy with how well Zopto has worked for our business so far and hope that our company can continue to grow.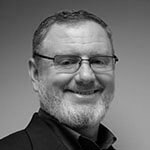 Customer story
Transformative Leadership Development is a relatively new company with years of experience behind it. With 20 years of leadership experience, CEO Aaron Hydrick specialises in providing practical know-how from real-world challenges to drastically improve the profitability and performance of his clients.
Transformative Leadership Development aims to help companies to tap into change, improving the performance of executives and other managers by increasing their knowledge, skills and abilities. They work with companies of all sizes, from small, privately-held manufacturing firms to Fortune 500 companies.
The challenges Transformative Leadership Development are facing
The main challenge that the company is facing is the need to bring in inbound leads and to grow their business. As a new company, they don't have the luxury of an established brand name and existing marketing campaigns and so they were effectively starting from scratch.
That's why they were looking for a powerful lead generation tool that they could use themselves and which could bring in large numbers of relevant leads through the world's most popular business social networking site, LinkedIn.
Why Zopto?
One of the reasons why Transformative Leadership Development chose to work with Zopto was that it was super easy for them to customise their target audience. They praised Zopto because of its seamless LinkedIn integration and its customer support, as well as the fact that it's possible to customise modules for various audiences.
Transformative Leadership Development's growth and how Zopto plays a role
TLD used Zopto to drive engagement with potential clients and to expand their LinkedIn network. As a new business, it's critical for them to have a solid, relevant base network that they can grow over time. TLD found that the combination of LinkedIn's Sales Navigator and the Zopto engine were exactly suited to that task.
Zopto allowed Transformative Leadership Development to immediately increase the number of LinkedIn leads that were available. Initially, they were wary and carried out a cost/benefit analysis, but then they decided to go ahead and to pull the plunger. In hindsight, they say it was "worth every penny" and that it "has without doubt helped to grow my very new business."