LinkedIn Lead
Generation Like You
Always Imagined
LinkedIn Lead Generation
Like You Always Imagined
We help thousands of LinkedIn users simplify prospecting efforts and grow their business in a scalable, yet, responsible way with our advanced LinkedIn social selling software.
We help thousands of LinkedIn users simplify prospecting efforts and grow their business
in a scalable, yet, responsible way with our advanced LinkedIn social selling software.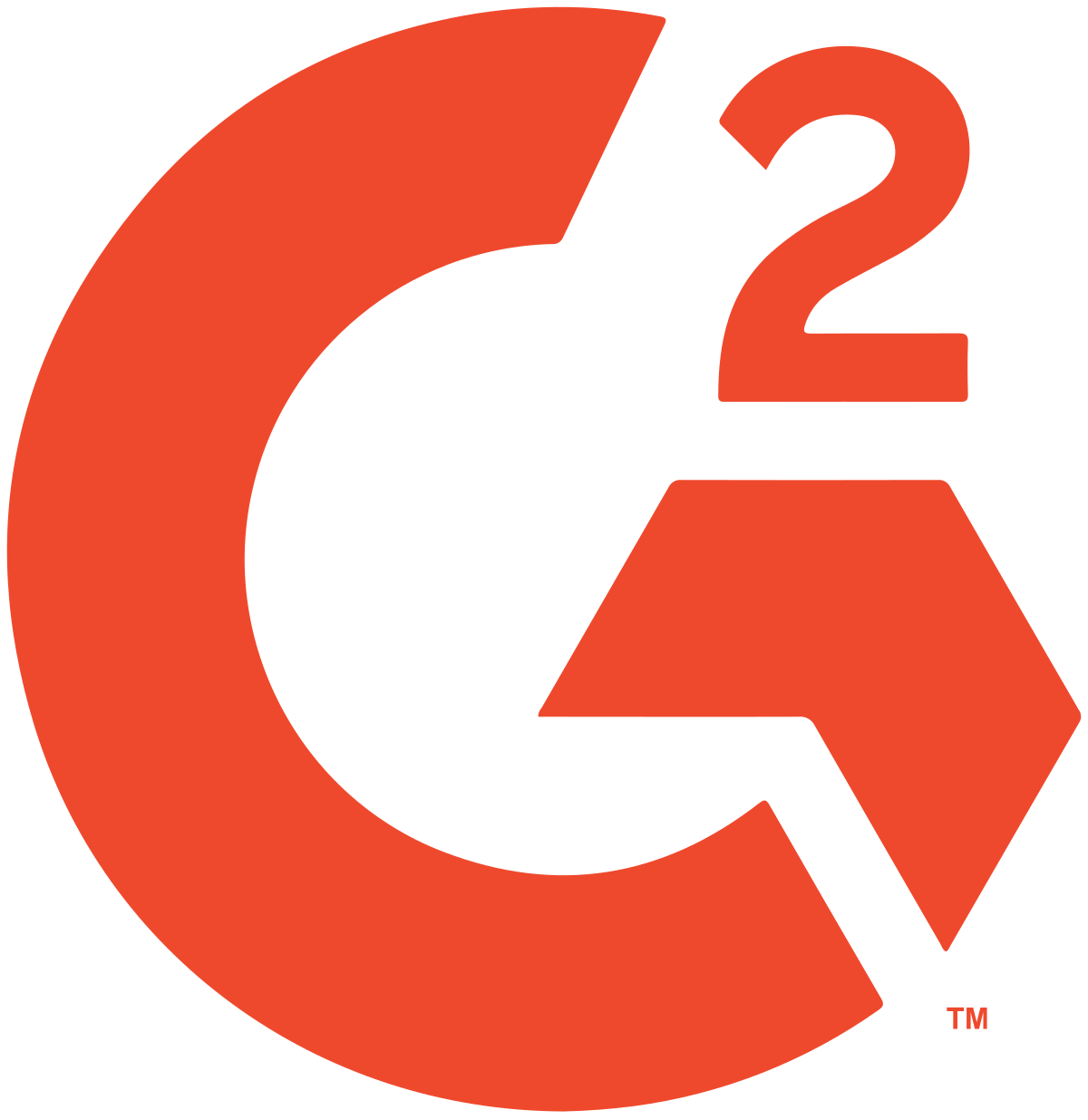 4.6 - 47 reviews

4.4 - 60 reviews
42,070 users from 87 countries trust Zopto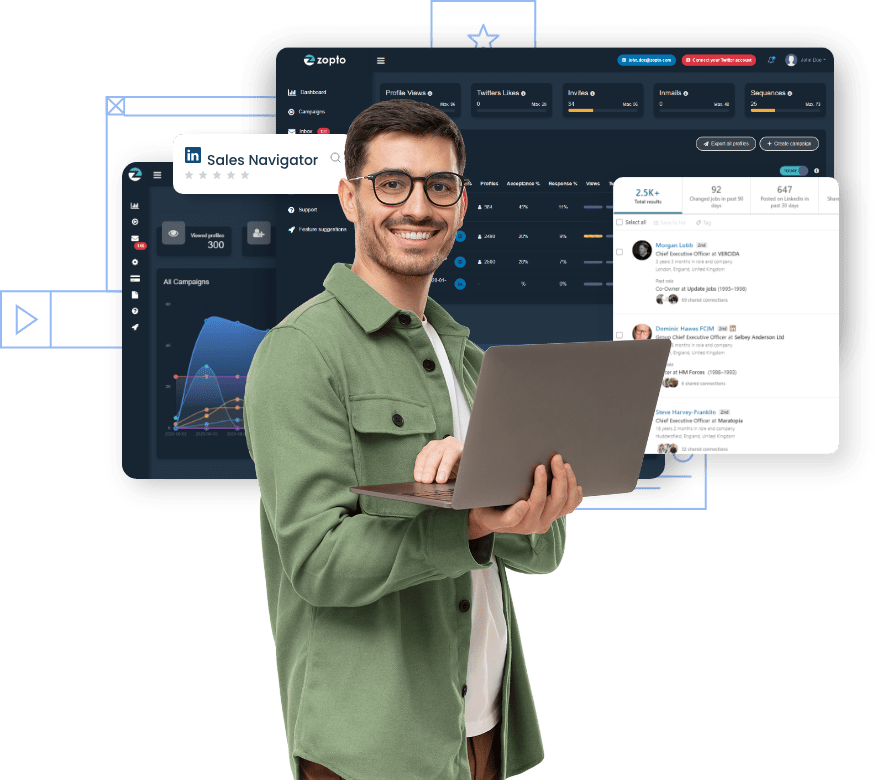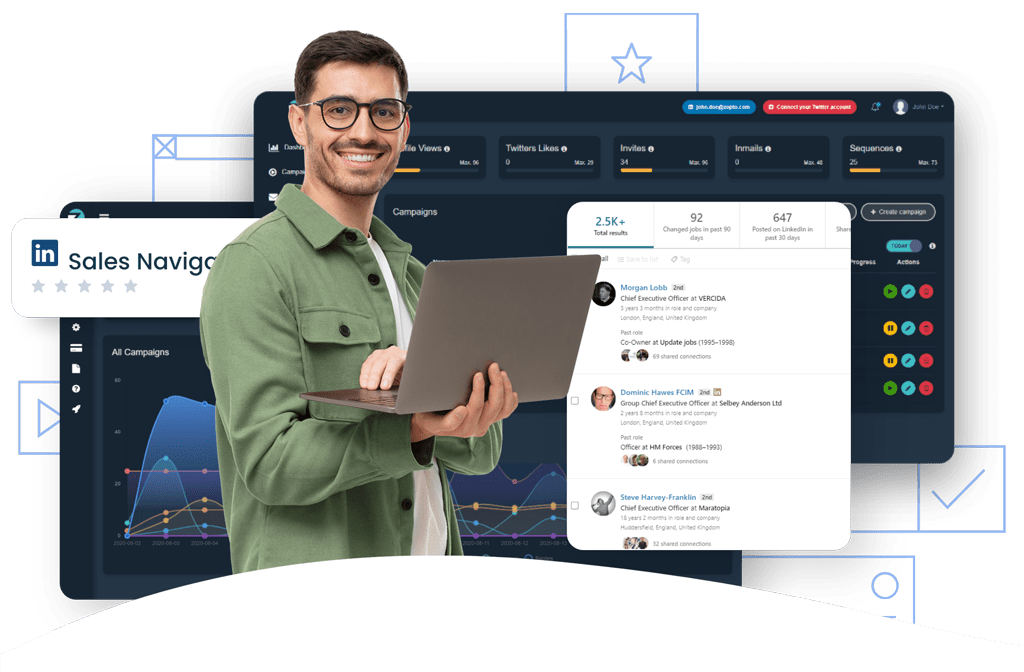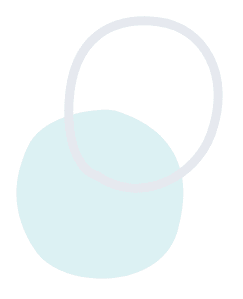 How our automation
tools work

Open your Zopto account
Open your Zopto account within minutes to start opening conversations with your ideal target audience. Schedule an onboarding for best practices and strategies!

Enhance your outreach
Update your first degree network on important business news, schedule posts to promote your company, tailor your InMails and invites to better match your ICP, and more!

Enjoy the results
Once your Zopto campaigns are up and running, you will have more conversations with more relevant people, and keep your company brand in front of your network.
Powerful features
made simple
Attract hundreds of hot leads by targeting your ideal customers on LinkedIn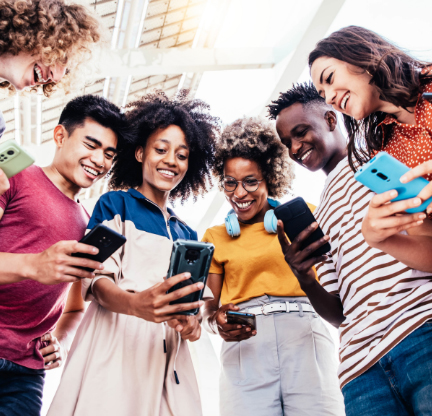 Cloud-based software
Zopto is a cloud-based social selling and lead generation tool, accessible from any device via a cloud connection and dedicated IP address.
Secure Prospecting
LinkedIn is the #1 platform for social selling and we aim to maintain its integrity to ensure your campaigns are effective through several guardrails and security measures.
Free Support
Zopto offers free unlimited live chat and 1:1 support, along with a comprehensive knowledge base, from a team of real people located throughout Europe and North America who care about your business and results.
Valuable Features
Reduce the amount of time spent on LinkedIn while extending your reach.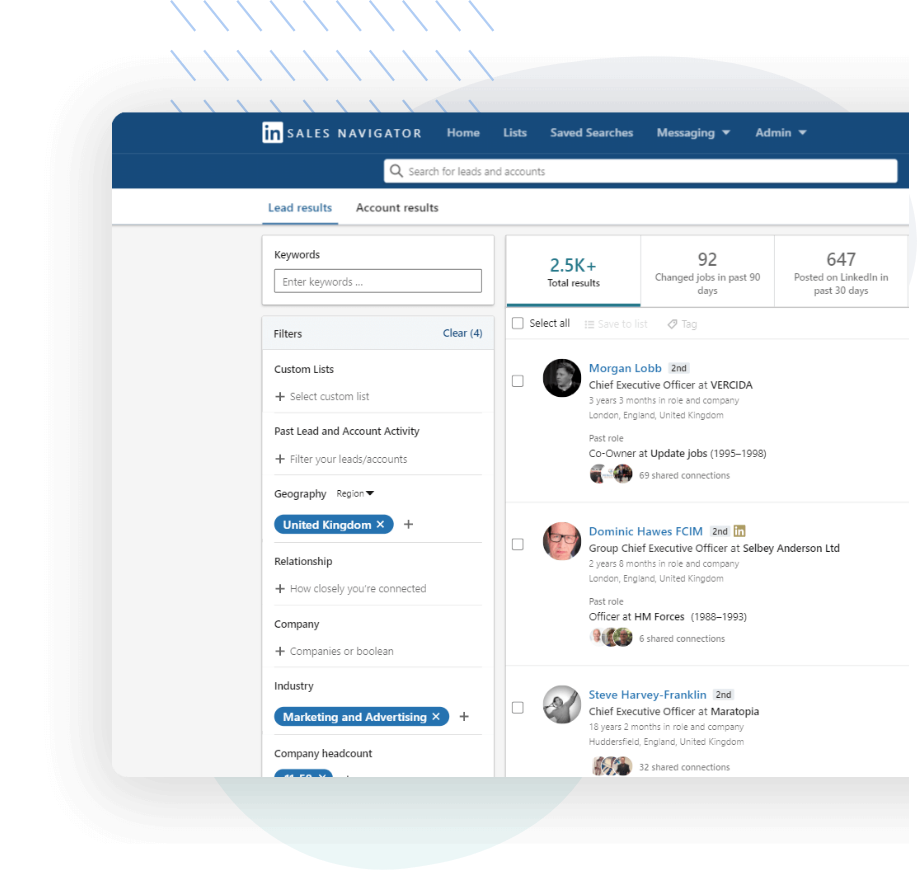 Increase success by building highly targeted lists of prospects, in or outside of your network, based on hundreds of data points. Our system will then leverage artificial intelligence to cleanse your lists, saving you time, effort and embarrassment.
Create campaigns based on events or webinars, who is looking at your profile, groups you are a part of, and many more!
With Zopto, you can endorse people's skills, view their profiles, like their posts, engage with them on Twitter and much more! This increases your visibility and demonstrates your interest, increasing their chances of engaging with you.
Targeted campaigns = best results. Import ABM lists or contacts from your CRM and upload them into Zopto. We also integrate directly with Salesforce, Hubspot and other CRMs via Zapier.
Zopto's proprietary platform is built with ease-of-use in mind. In addition to our robust reporting and campaign insights, everything can be done inside the Zopto platform, like A/B testing and LinkedIn inbox messaging.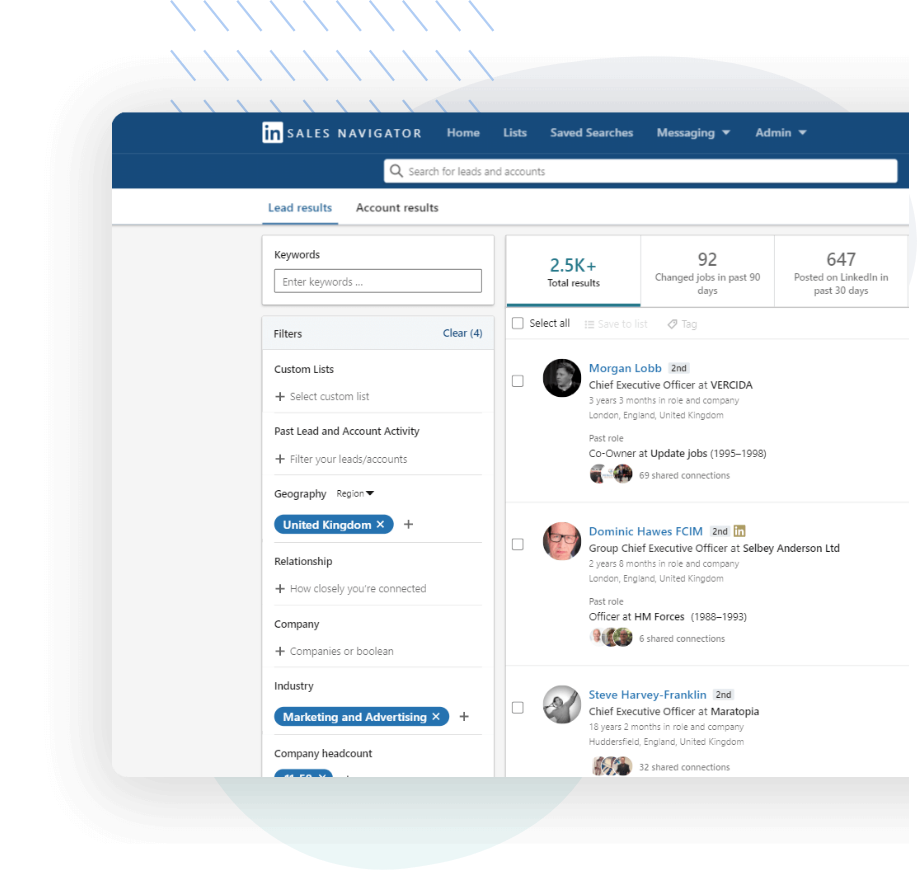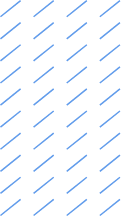 Choose a plan that's right for you:
Compatible with
LinkedIn
Sales Navigator
Recruiter
Save 20%
GROW
344 USD
per month
2 accounts included
Agency & Enterprise
860 USD
per month
5+ accounts included
Info
Each Zopto account includes
these powerful features
Dedicated Customer Success Manager
Auto profile views, follows, endorsements, post liking
AI-assisted follow-up messages
Image & GIF personalization through Hyperise
Email: enrichment, verification and invites
Smart LinkedIn post engagement
LinkedIn post scheduler
Campaign A/B testing
CSV import campaigns
Zapier integration and API access
CRM integration: Hubspot & Salesforce
Campaigns that invite people to events and webinars
Robust and secure technology that responsibly uses LinkedIn's API
Generate campaigns from: groups, events, webinars and "who's viewed your profile"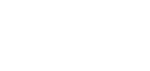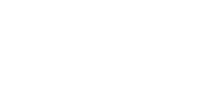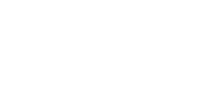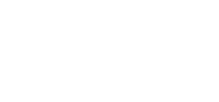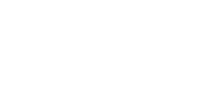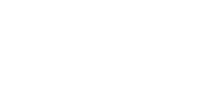 Trusted by leading companies
Sales people from leading companies are using Zopto in order to gain maximum visibility on LinkedIn and always stay in front of their prospects.
Sign Up Now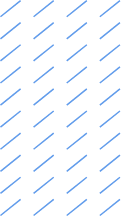 Meet the Team
You will be working with the best!
Learn more about our team.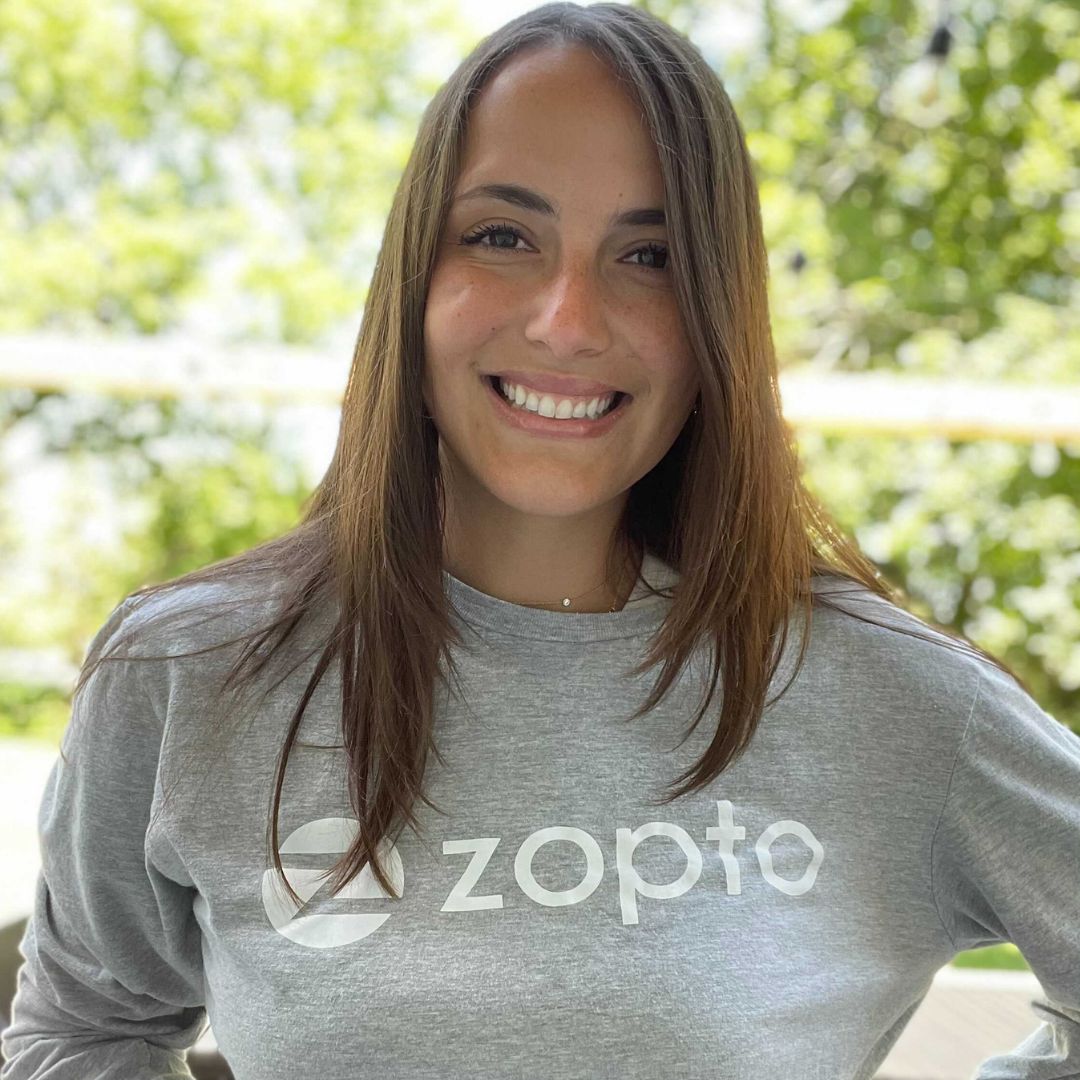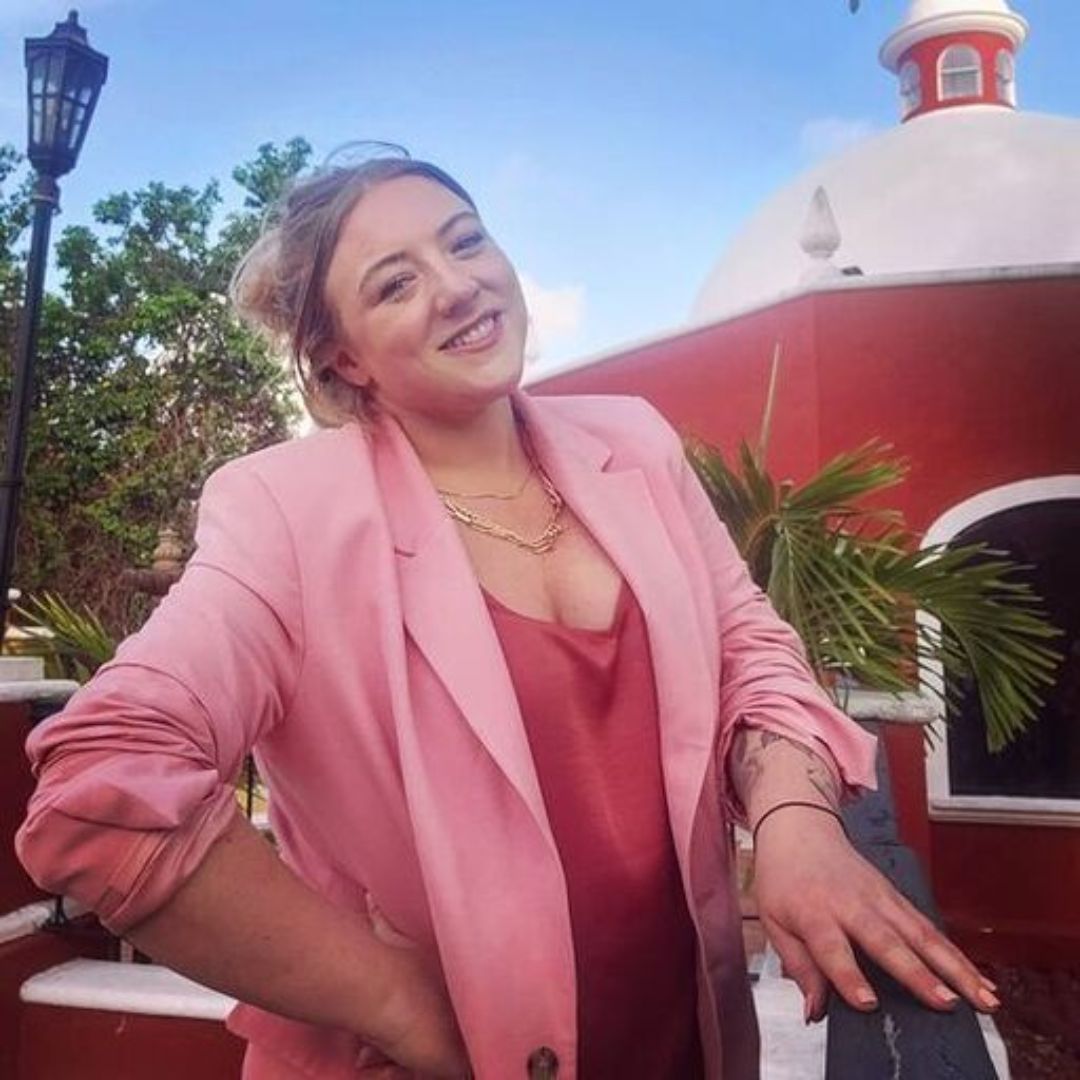 Dana Vines
Director of Sales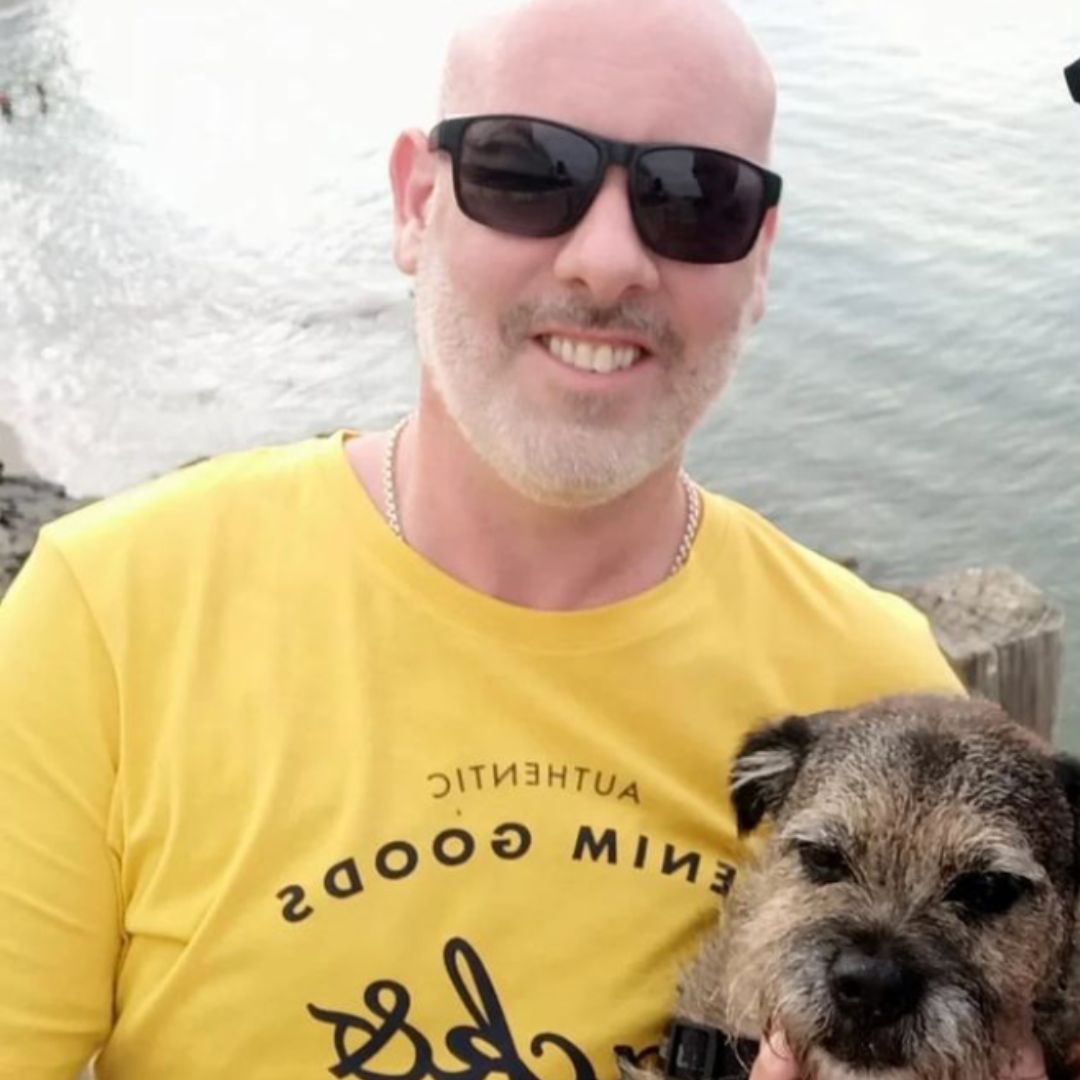 Richard Lloyd
Customer Success Lead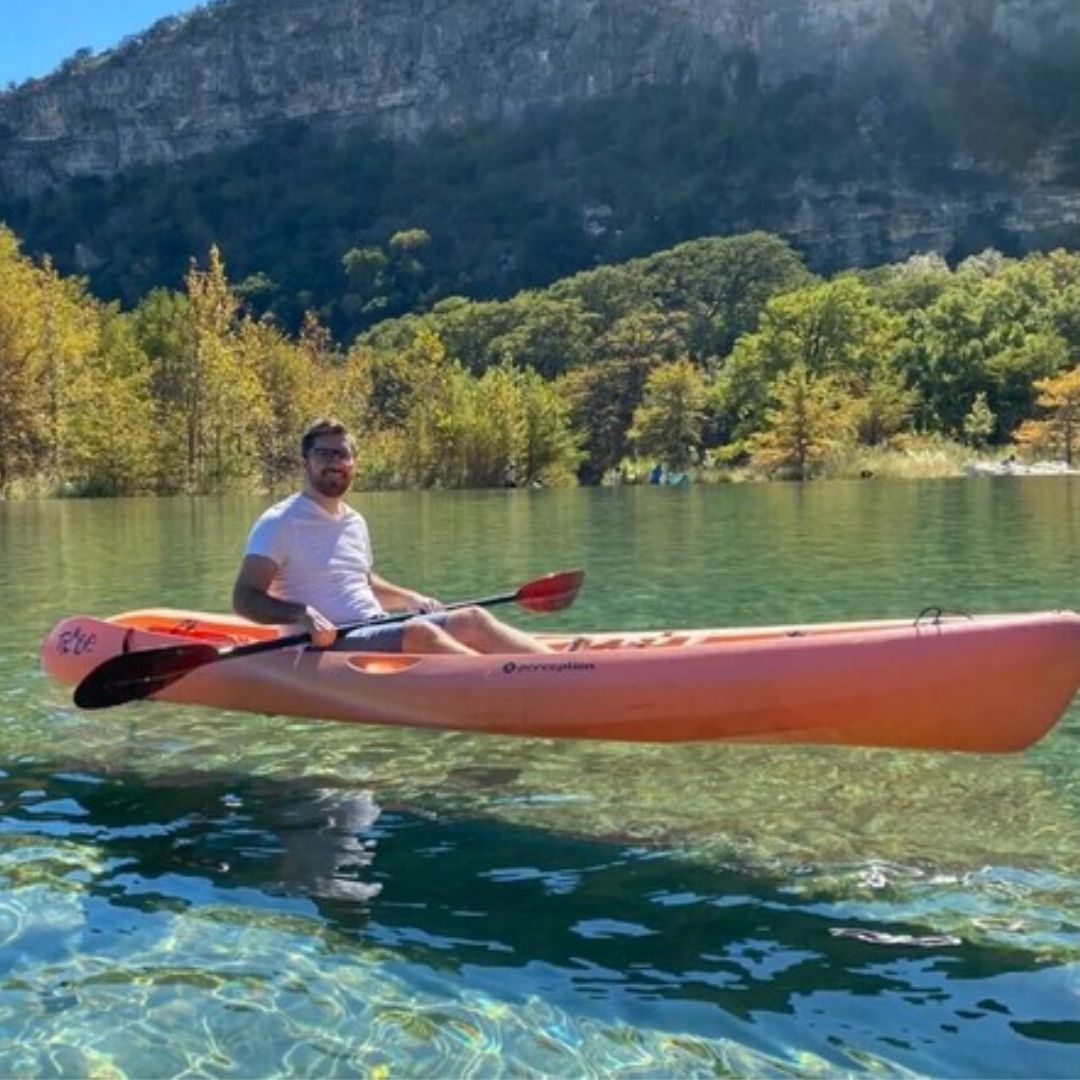 Brad Leitch
Customer Success Manager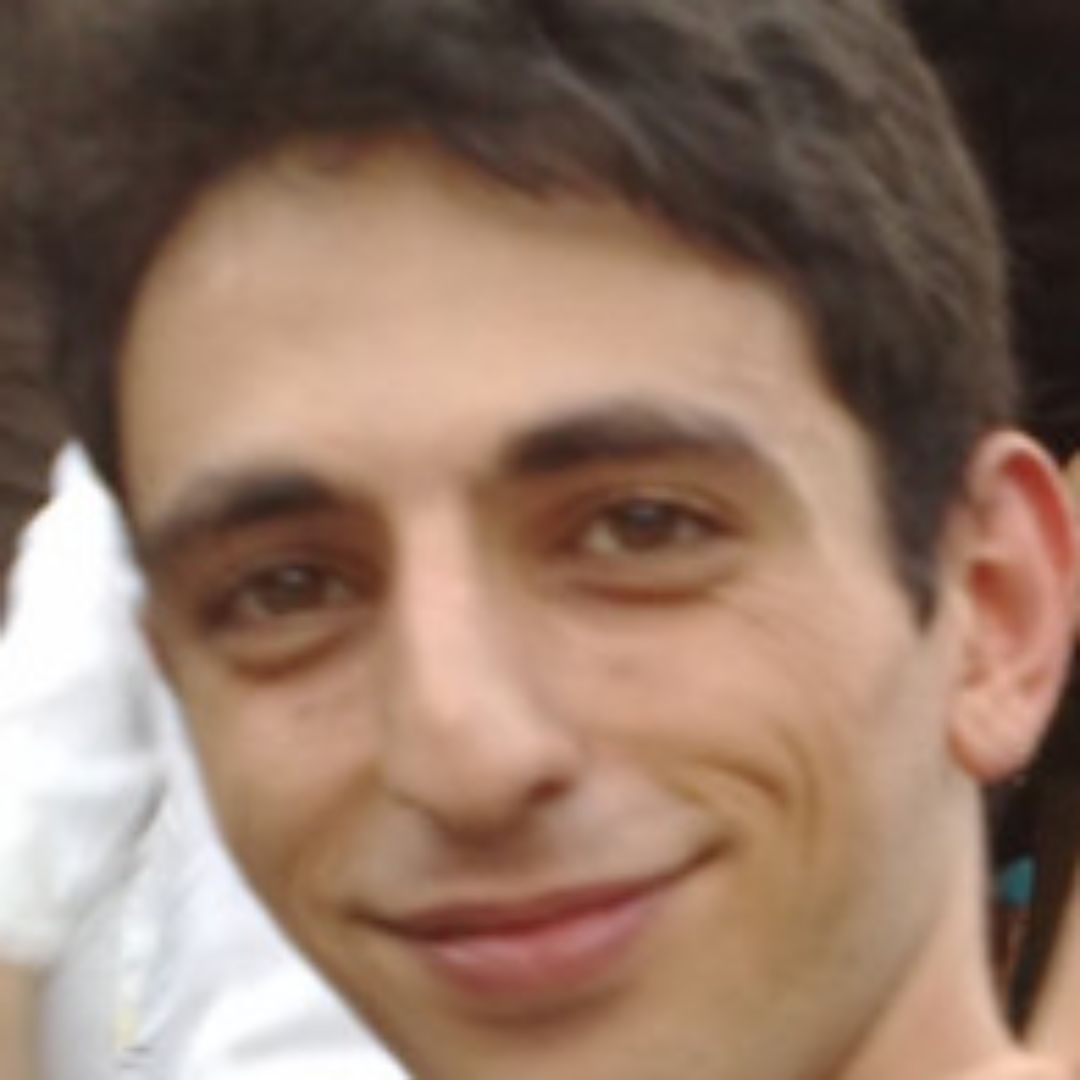 Edgar Shahiyan
Customer Success Manager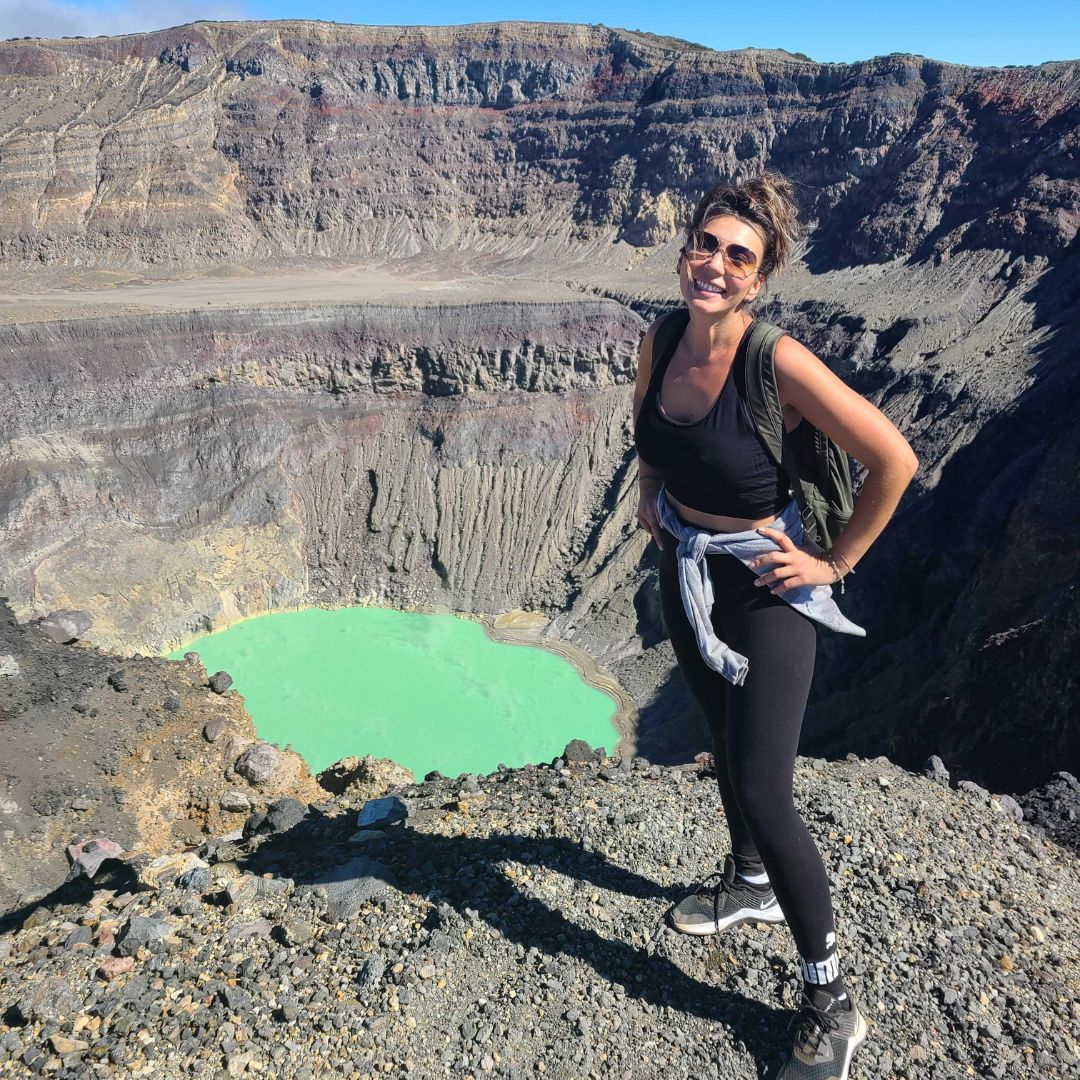 Nadia Muhieddine
Growth Specialist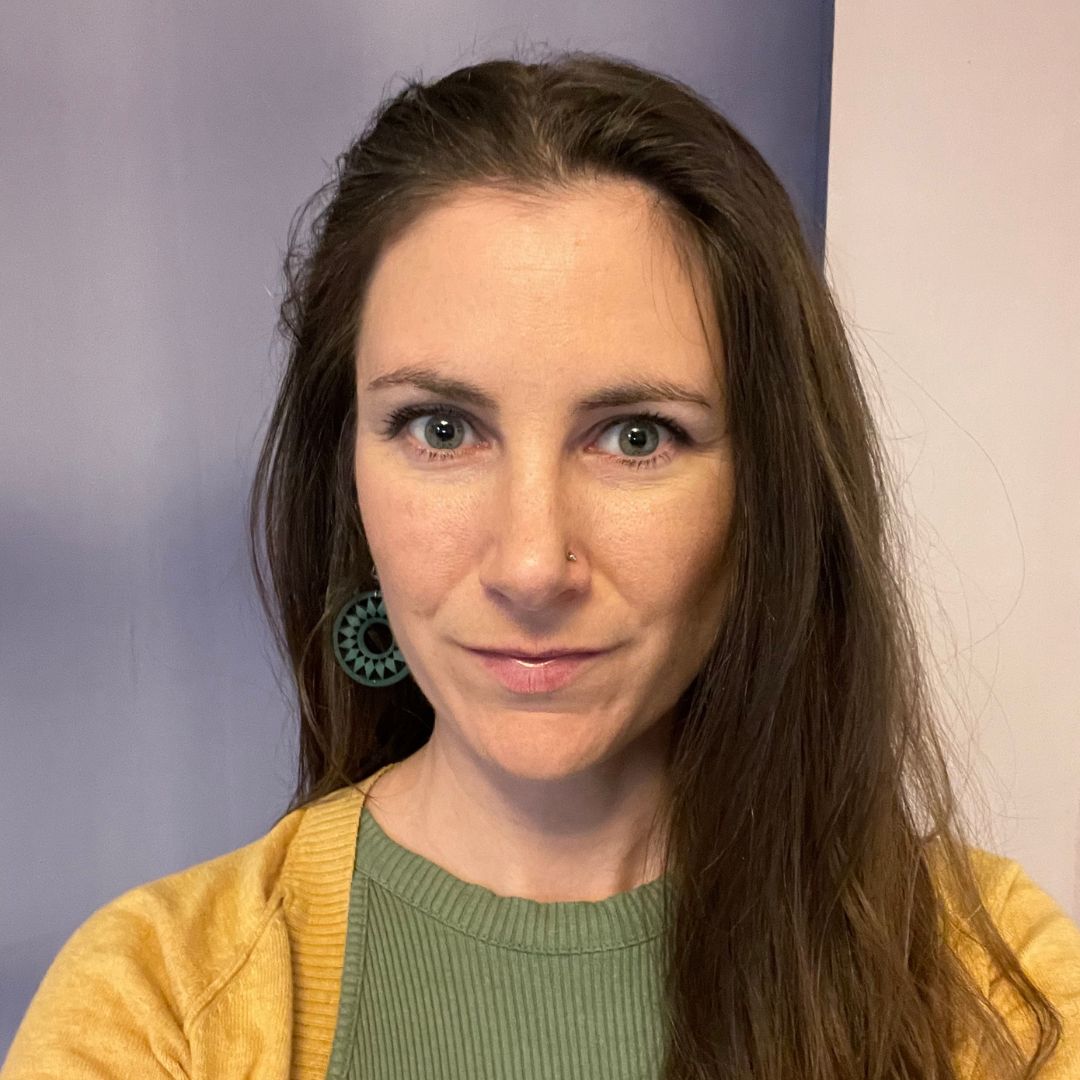 Sasha Macko
Growth Specialist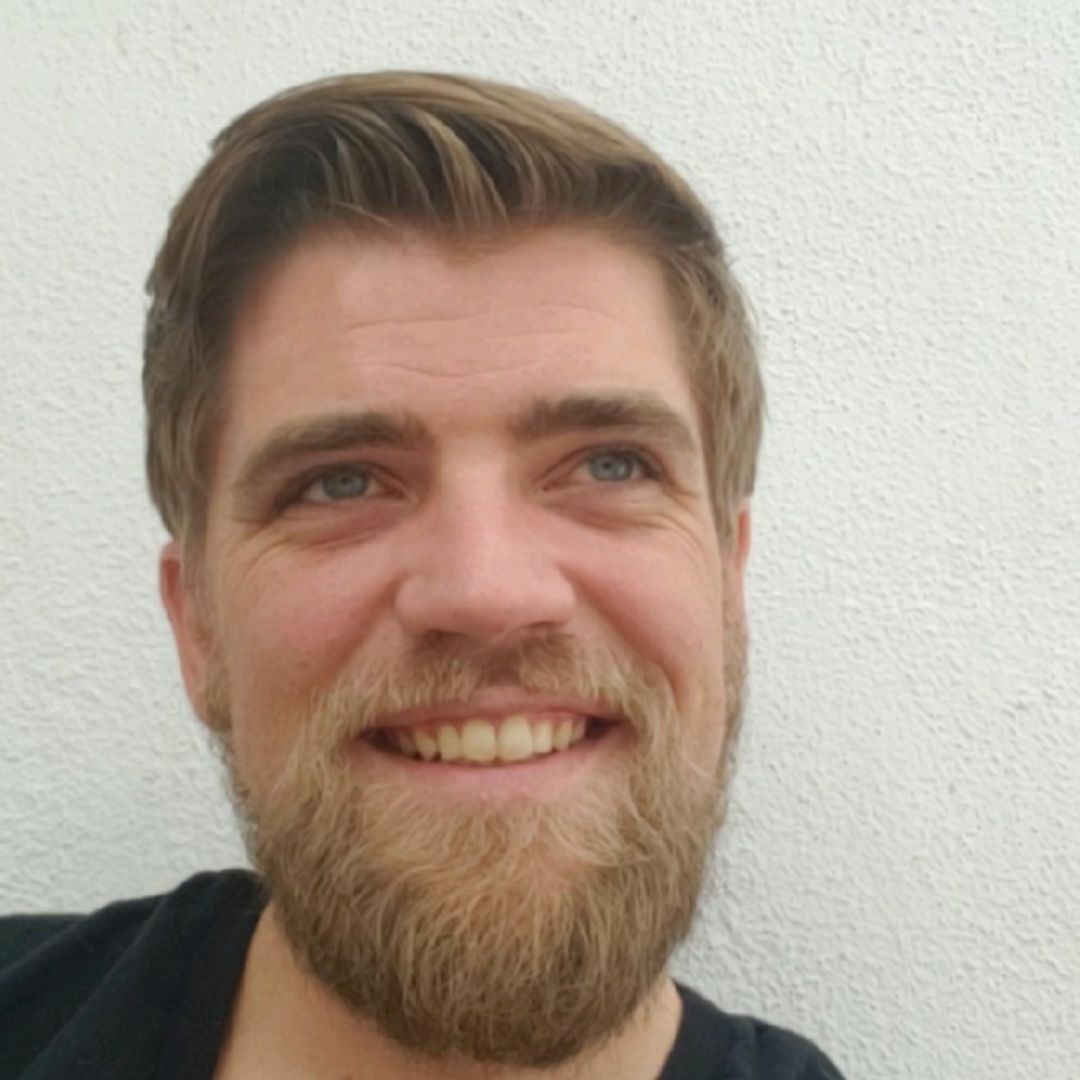 Greg Easthouse
Growth Specialist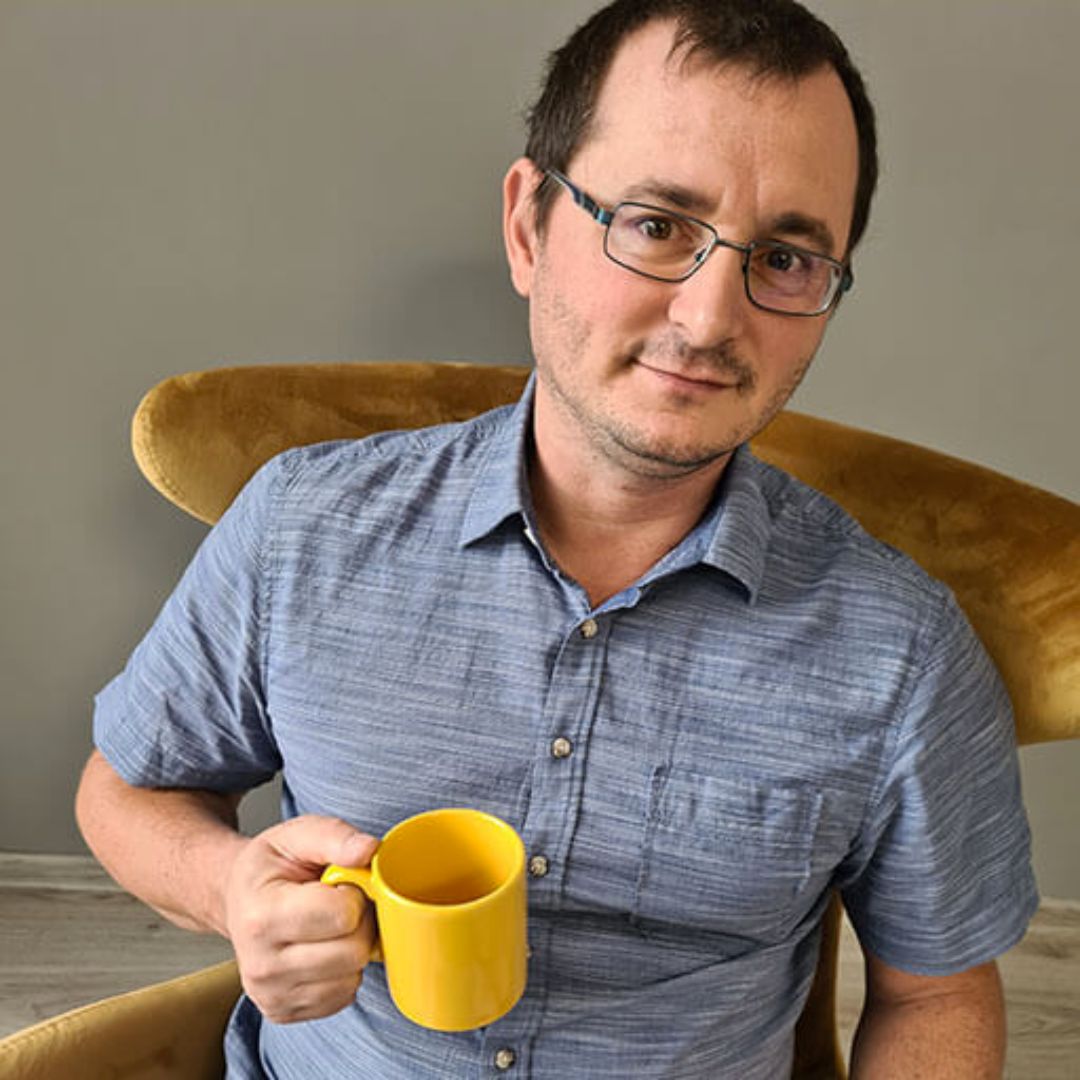 Vali Tirb
Lead Software Engineer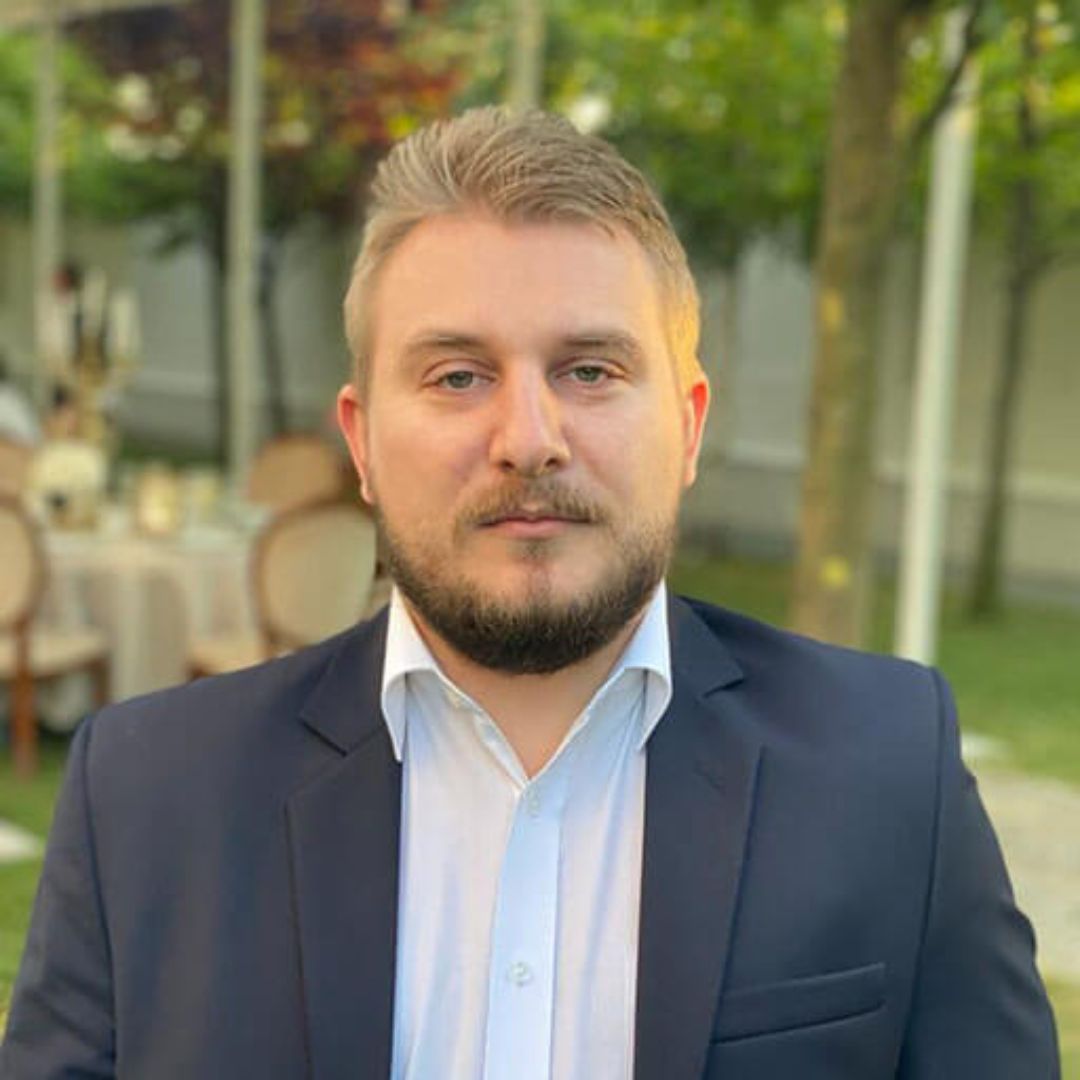 Robert Keki
Product Manager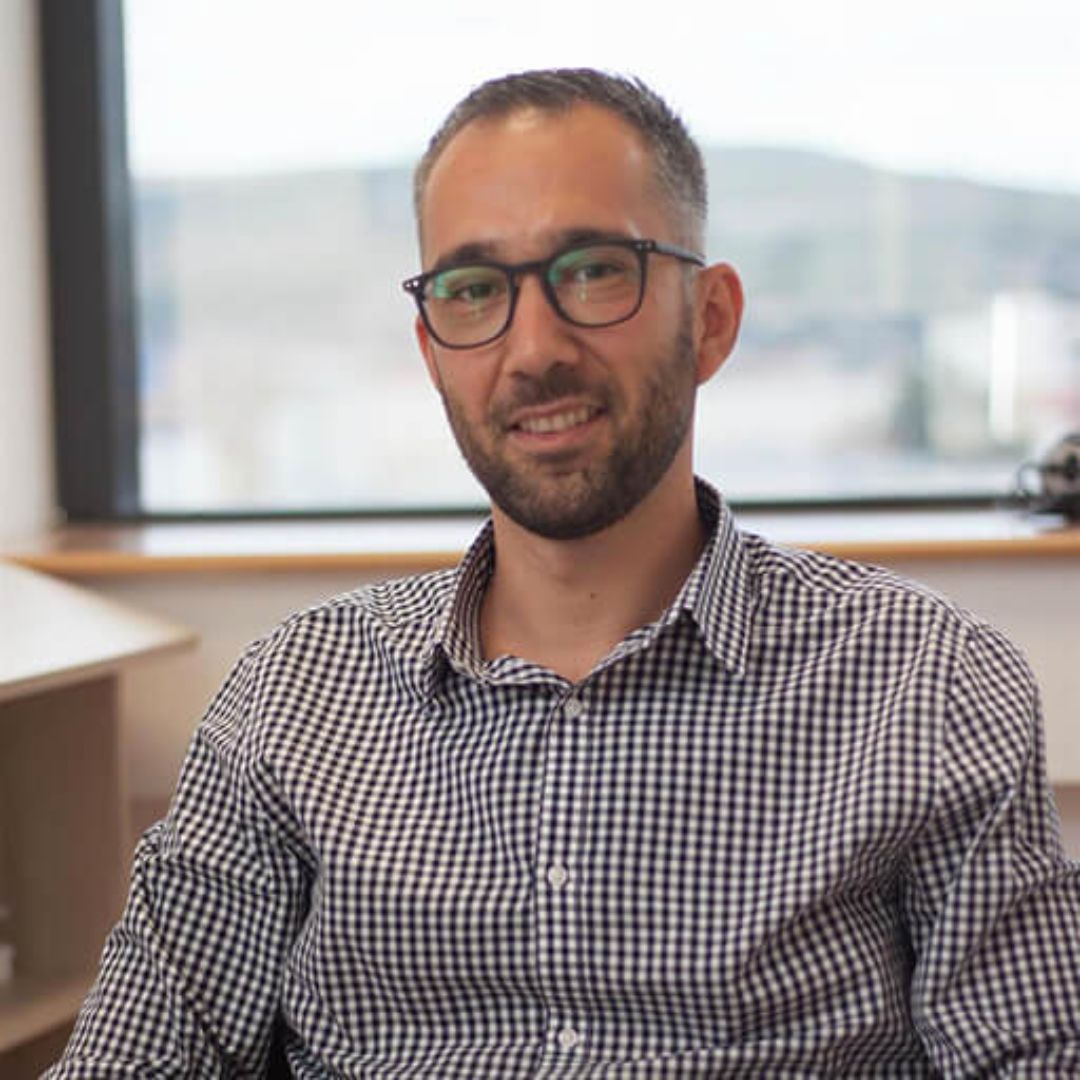 Florin Jipa
Senior Product Manager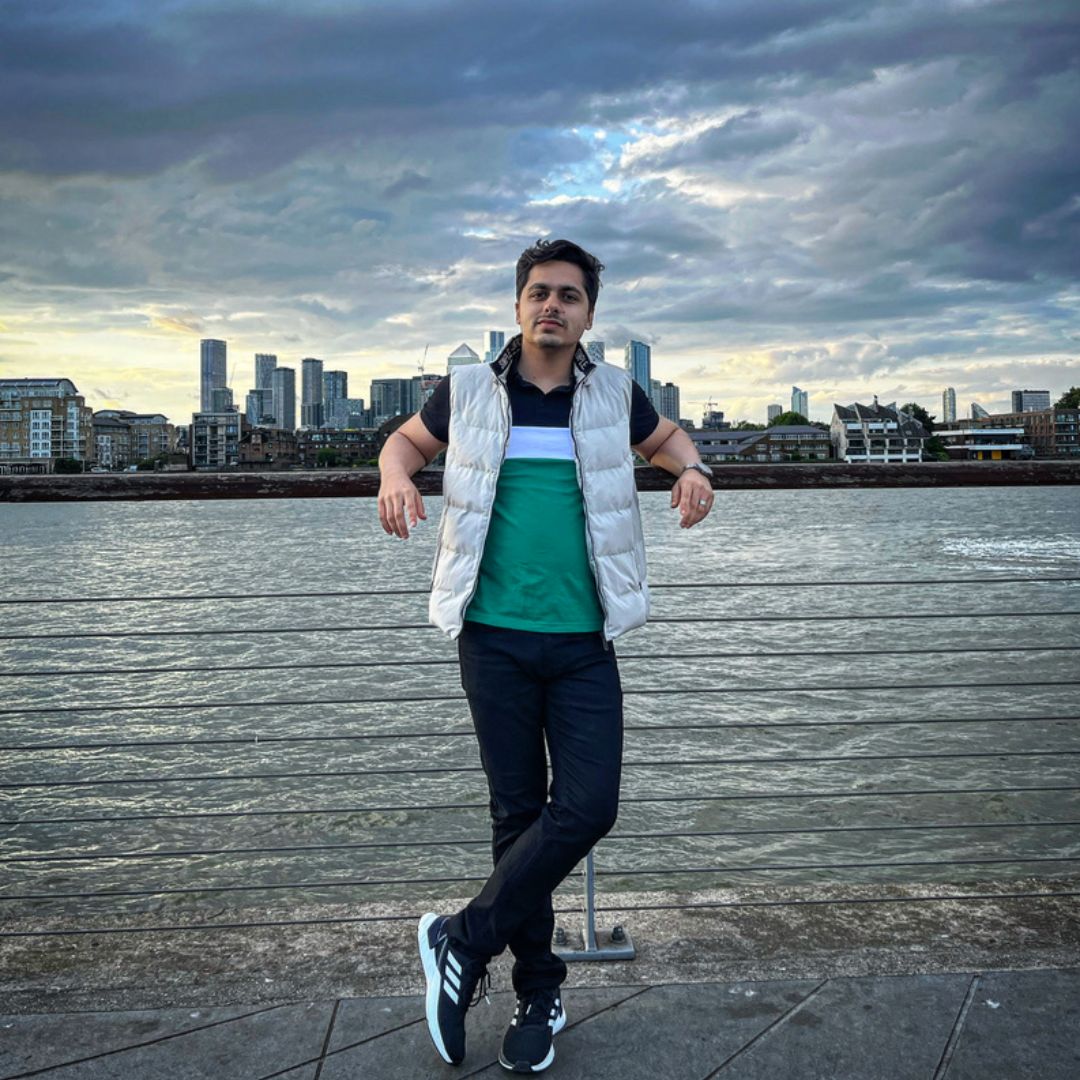 Wajahat Hussain
Software Developer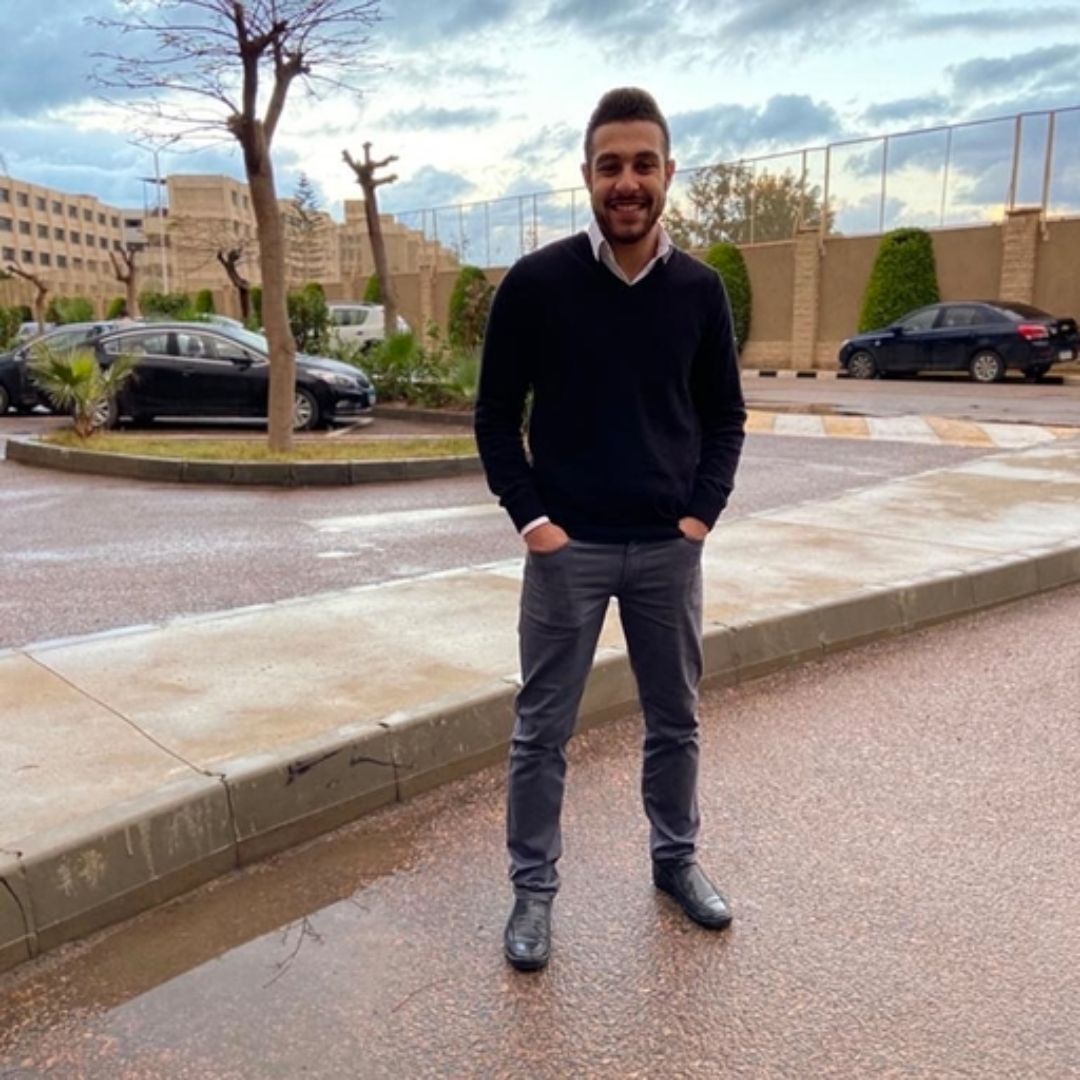 Ahmed Hamdy
Software Developer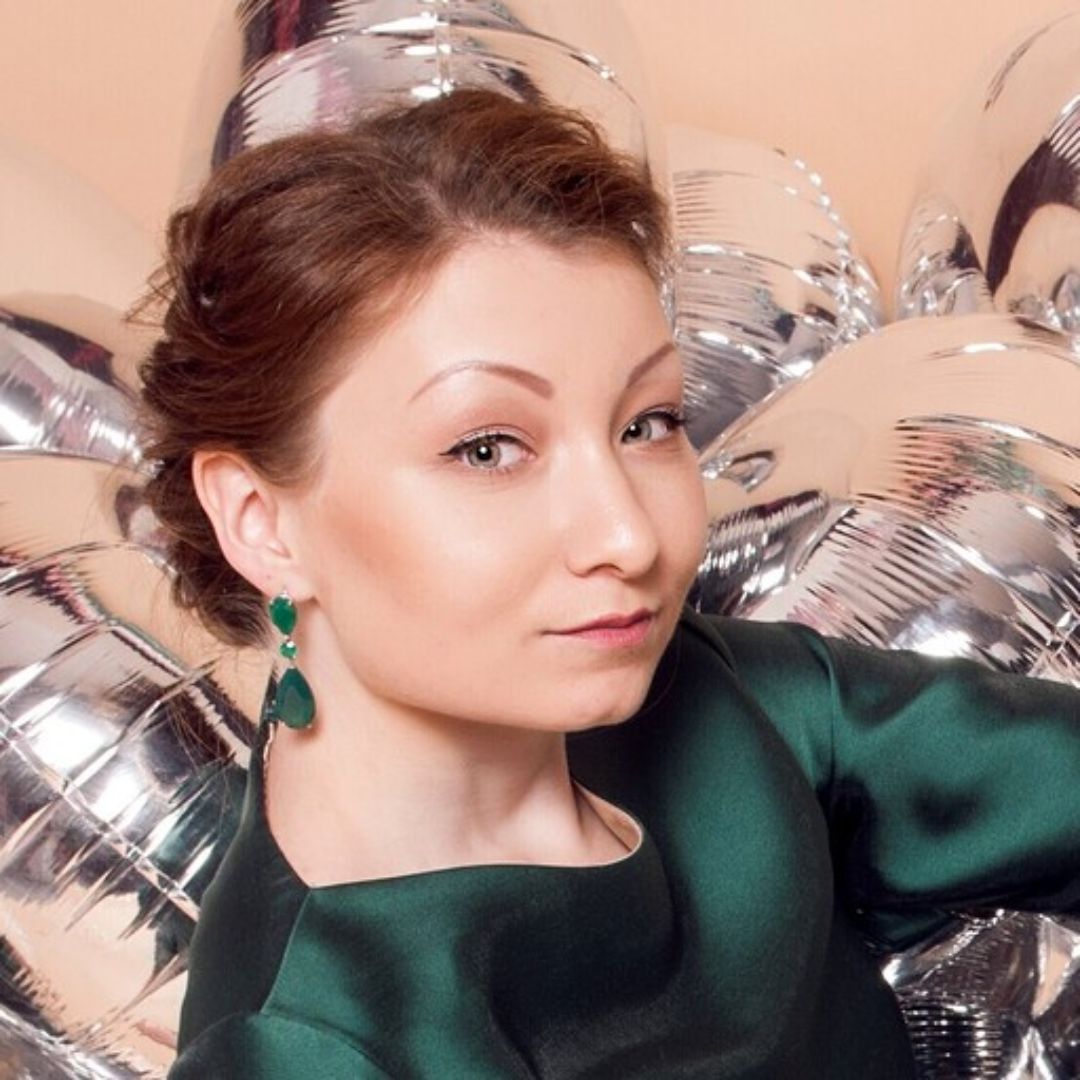 Kateryna Grinkevych
Quality Tester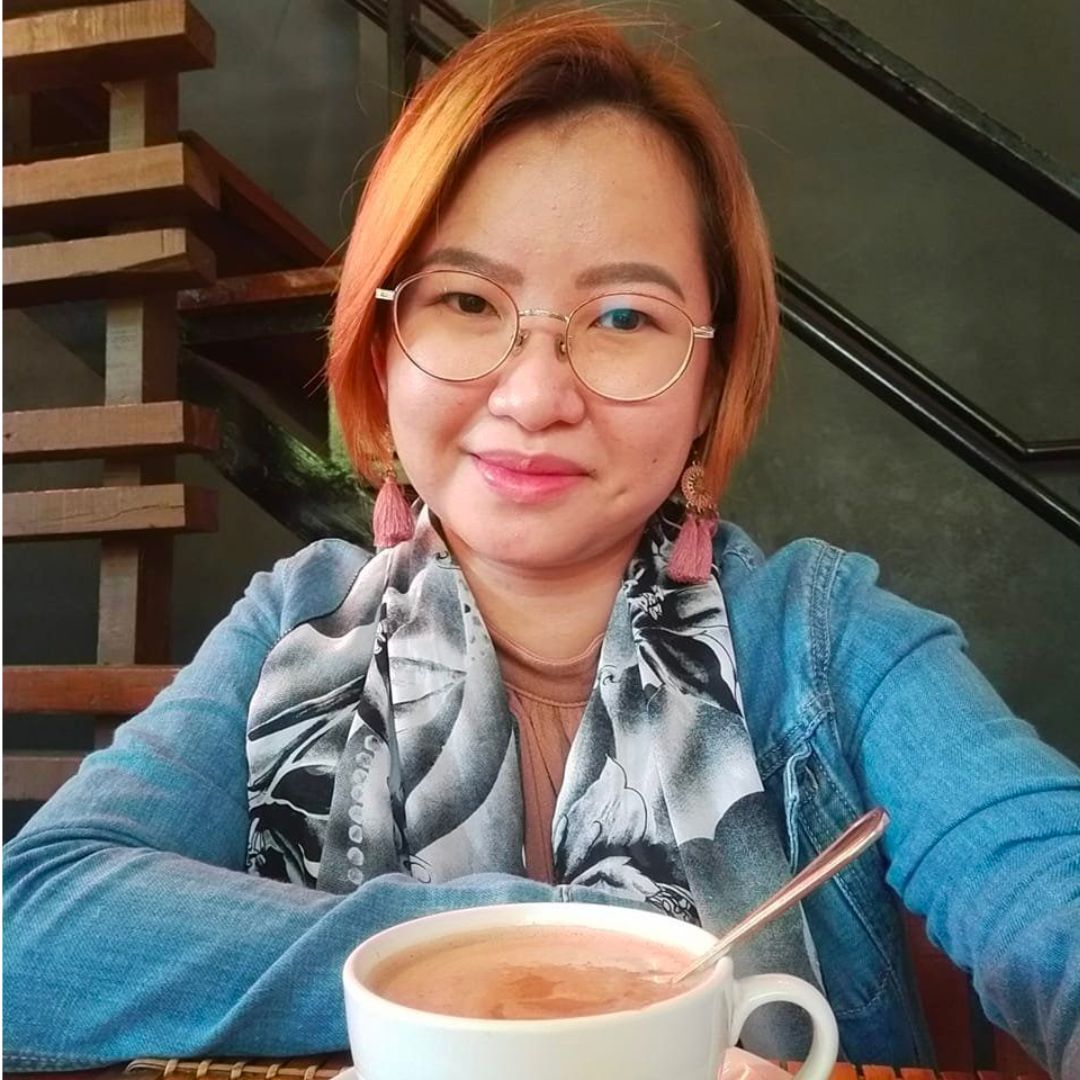 Angely Entienza
Administrative Support Specialist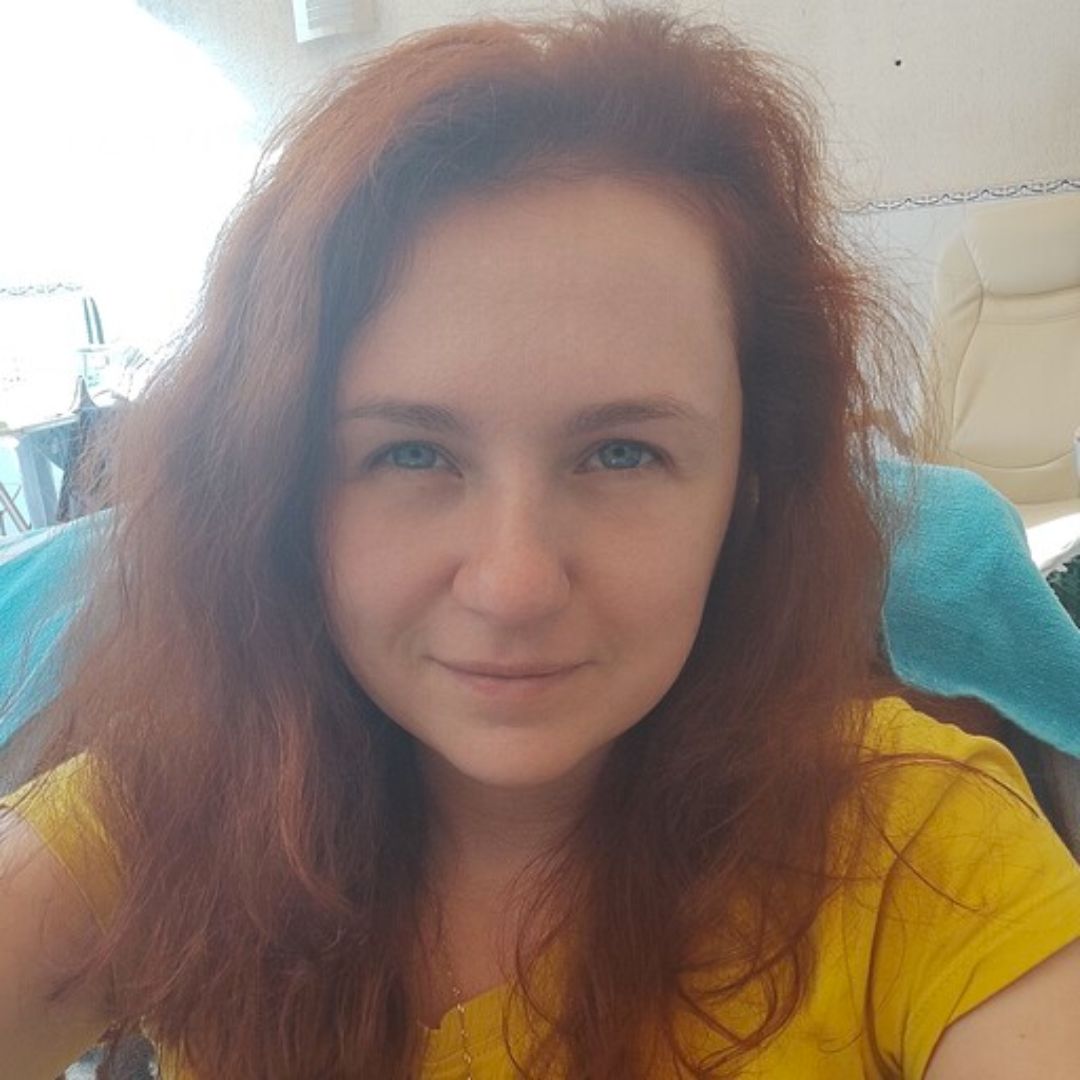 Larisa Kravtsova
Quality Tester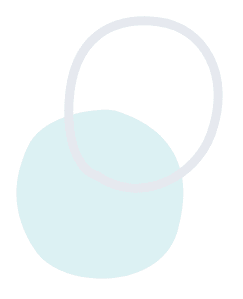 Speak to one of our
LinkedIn Automation Experts