by Devanny | October 18, 2021
'Tis the spooky season, and what better way to celebrate than a full preview of some of the craziest and creepiest LinkedIn interactions we've ever seen.
I know you're probably thinking ghosts and ghouls, but these messages contain something even worse. Something even scarier and even more frightening… Poorly written cold outreach. And lots (I mean, LOTS) of just pure, unadulterated audacity.
So get your popcorn and candy, and be ready to cringe!
1. This guy is interested
Nothing is stranger than someone commenting the same word a handful of times. Are they being bitten by a vampire and can't control their keyboard? Who knows!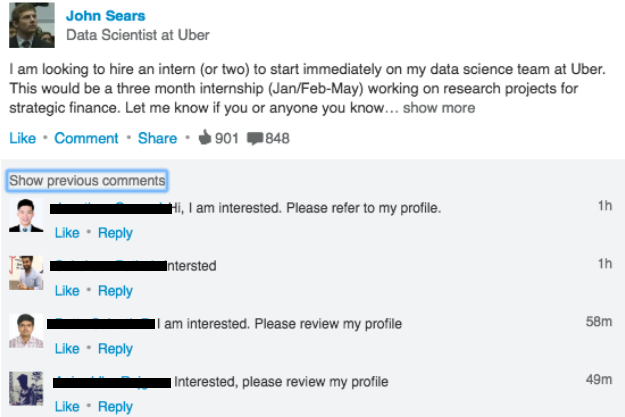 2. I said CONGRATS!
Piggybacking off the previous interaction on this one… The spookiest thing here, however, is the confusion between Your and You're!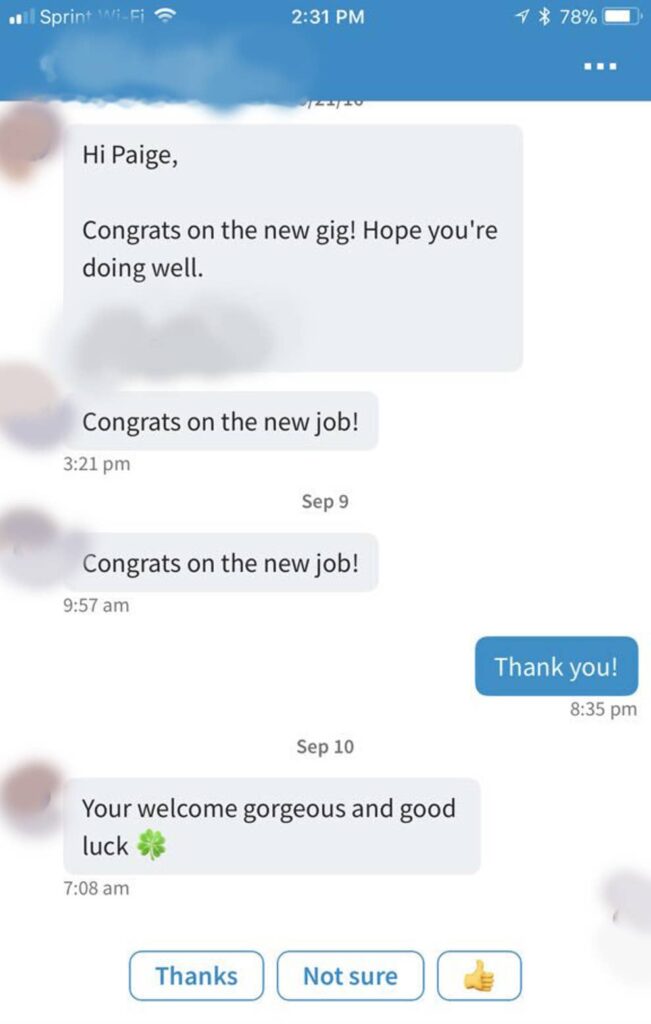 3. Meeting up to write a blog?
Head's up – If someone says they want to meet up so you can write their blog, they're probably a werewolf. Don't meet them during the full moon, and definitely don't meet them alone!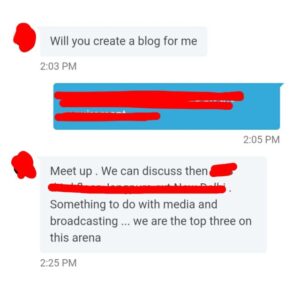 4. Yes, that's weird
In case you weren't aware, LinkedIn isn't a dating site! Saying someone's pic caught your eye is a line you'd probably drop on Tinder, not on a professional platform. Creepy.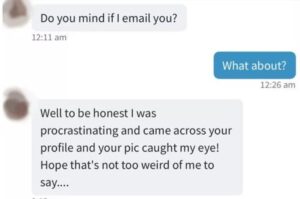 5. The gift that keeps on giving
Oh, you shouldn't have! No really, you shouldn't have. Unless you're giving out full-size candy bars (like the nice houses on the street) or trying to send a genuine offer to your network, don't act like you're giving them the gift of life with a free trial.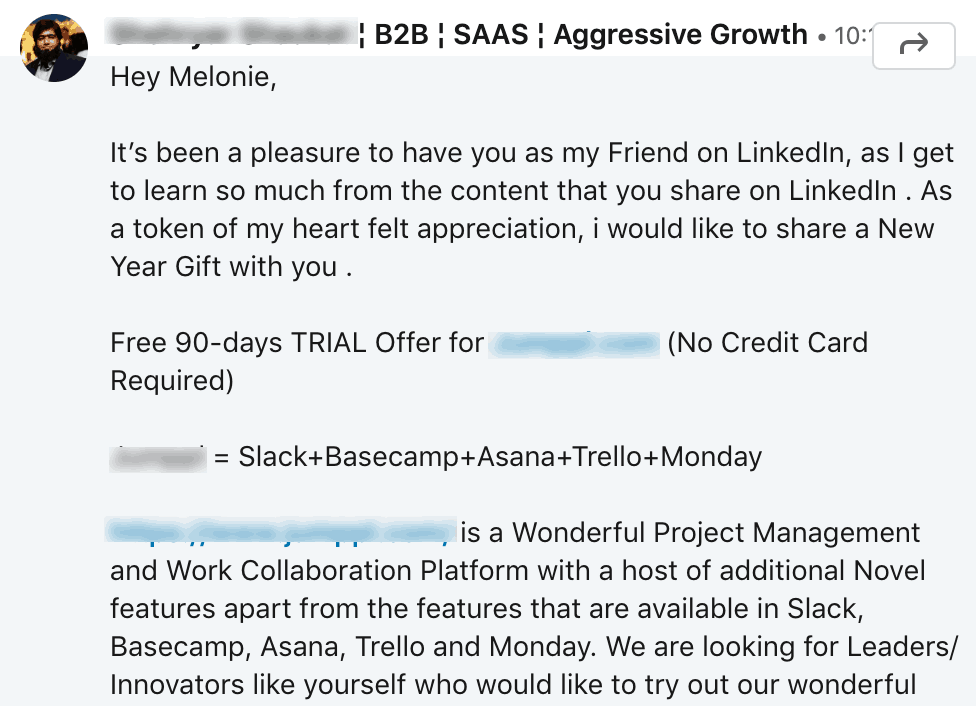 6. I thought mummies couldn't talk
Don't you sometimes wish you could wrap a person's mouth with mummy tape? That seems to be the case here. Despite the rose, it doesn't seem like this person is interested in chatting (and I can't blame them)!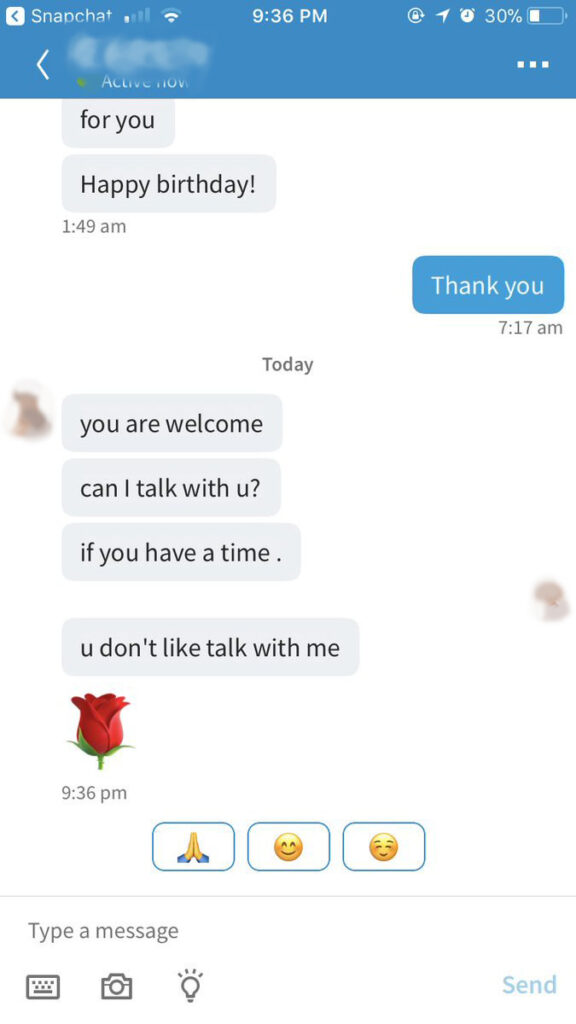 7. Come play with us, Danny
If you're reading this, I sincerely hope you get this reference. It's never a bad idea to customize your messaging and ensure that you're not sending out the exact same copy/paste template as your competitors.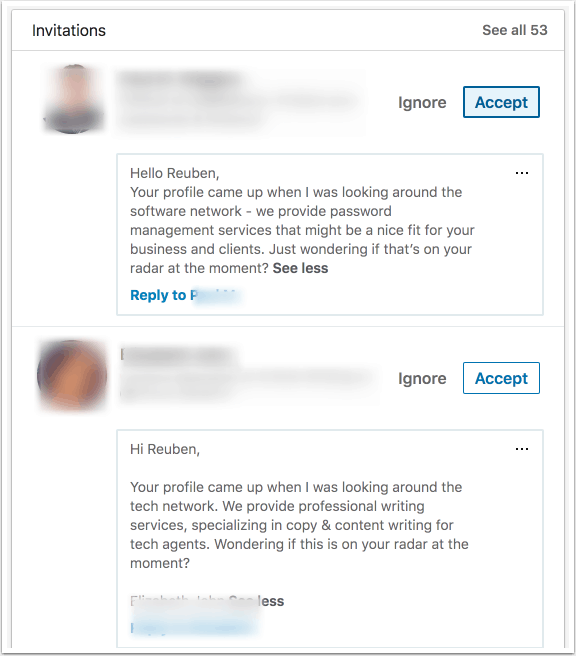 Happy Haunting
Remember, when you're sending your LinkedIn lead generation messages, try to be self-aware. Read your copy out loud to your spiders and bats, check for spelling, grammar and ghouls, and speak from the depths of your black heart. Happy Halloween!
Browse By Topic

Attract hundreds of hot leads by targeting your ideal customers on LinkedIn!
Get Demo