by Devanny | February 9, 2021
Your lead generation demo video on LinkedIn is the 'bee's knees', it's generating the leads you had hoped for; that's great. A good demo that hits the right target audience, demonstrating how your product will solve their problem motivates interested people into action.
Ad hoc management of leads by your sales team, such as working from an Excel spreadsheet, could actually slow down the conversion of leads. In fact, according to Zoho, you could lose around 70% of your leads with this method. The result is that what you've invested in lead generation campaigns is not giving you the return on investment (ROI) you need.
Time to get smart and manage your LinkedIn lead generation campaigns effectively, converting your leads into customers and getting that all-important ROI.
What is Lead Management?
Although it might seem obvious, let's just clarify what lead management means with a definition: "it is the method, process and software used to reach prospective customers and convert them into buyers, using targeted sales and marketing strategies."
Let's just consider what a lead is first. It is someone, be it an individual or a company, which is potentially interested in your product or service. Now, this interest could come from your website via a 'click here' or 'register now' link, or through your social media channels, from email campaigns or even word of mouth.
With 61% of marketers reporting generating traffic and leads is their top challenge, getting your lead management strategies right is crucial. Sourcing leads is only part of the challenge; managing those leads is where the breakdown in the process usually happens.
It's no longer a case of marketing handing over the leads and sales teams working on them to convert into customers. 46% of marketers that have a well-planned lead management strategy have sales teams that follow up on over 75% of leads. This demonstrates that a key element of lead management is lead generation.
So, what are the types of lead generation? Most companies employ more than one lead generation format to reach different sets of target customers. But they all come under three principal lead generation types; inbound marketing, outbound marketing and sales and marketing alignment.
Inbound marketing

– a hugely popular lead generation strategy, inbound marketing is all about generating interest in your products and services. This content could be blogs, case studies, e-books, videos, social media posts and even landing pages. A key part of this strategy is how that content reaches your target audience, such as your website, pay-per-click (PPC) adverts, social media channels, email campaigns and search engine optimization (SEO).

Outbound marketing

– the more traditional form of marketing,

outbound marketing

is a more direct approach to target customers. Also known as 'interruption marketing', it takes the form of adverts, such as a banner, pop-up, TV, radio or other display ads, trade shows and exhibitions and cold calling.
How to Capture Leads on LinkedIn?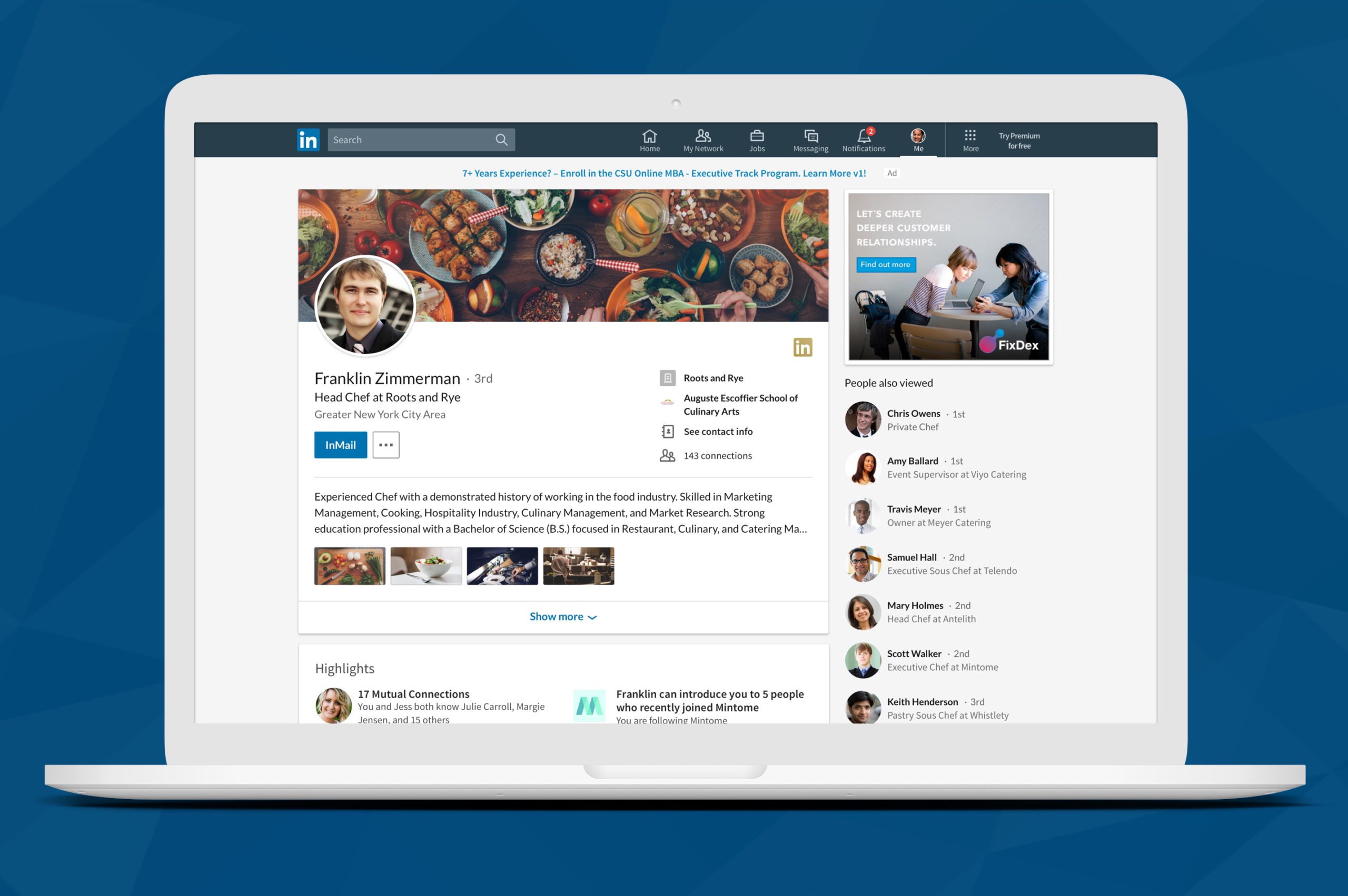 With over half of B2B marketers using LinkedIn as a major part of their marketing strategies, you can see how crucial LinkedIn is as a lead generation tool for many businesses.
The first step is to identify your prospect list for your LinkedIn lead generation campaign. Who is your ideal customer? What criteria is the perfect fit for your product or service? At this stage, they are not a lead because generally, they haven't made contact with you or demonstrated a level of interest in your product or service. Your prospect list is the first stage in the sales funnel, or sales pipeline, from which you build your qualified leads.
Here are steps to capturing leads on LinkedIn.
Improve your profile

– ensure your profile is as comprehensive as possible with plenty of information about you and your business.

Post valuable content

– don't post content for content's sake. Ensure the content you post is of interest to your target audience and tells a story.

Connect and reach out to everyone who engages with your LinkedIn posts

–

85-90% of people you reach out to

and engage with those who like your post or comments will accept your LinkedIn request. Automation tools, such as Zopto, are a great way to automate your LinkedIn outreach and connect with your leads.

Utilize LinkedIn's Lead Gen forms

– a relatively new LinkedIn tool are their lead gen forms for sponsored content campaigns. It generates a call-to-action to sponsored ads, such as downloading a white paper or an e-book, or registering for a webinar.

Use visuals

– using video on a landing page can increase conversion by as much as 86%. There are so many video creation platforms today that it makes it much easier to develop your own video for social media channels.
Segmenting Leads on LinkedIn
A study by PWC's Digital Services group found that 94% of senior-level executives believe personalisation is important in reaching customers. But to ensure personalization, time needs to be spent on segmentation. But how do you organize cold prospects, leads and customers?
Segmentation is a way of separating your leads into groups according to specific categories, such as location or job description. It not only allows you to deliver a personalized experience, but also in providing the right content to the right audience.
How you segment your LinkedIn leads is predominantly based on your target audience. The first step in lead segmentation is to build your target audience list. So, for example, consider initially the key selling points of your product and the search terms that may be used to find such a product. Develop your typical customer to understand who your ideal lead would be.
Secondly, create segmented lists for each level of your sales funnel process. When you've generated a new lead and allocated them to a segment, you'll be able to target them with a personalized message to move them through each stage of the sales process until they purchase your product, hopefully! Marketers who use segmentation for their email lists have reported 39% higher open rates.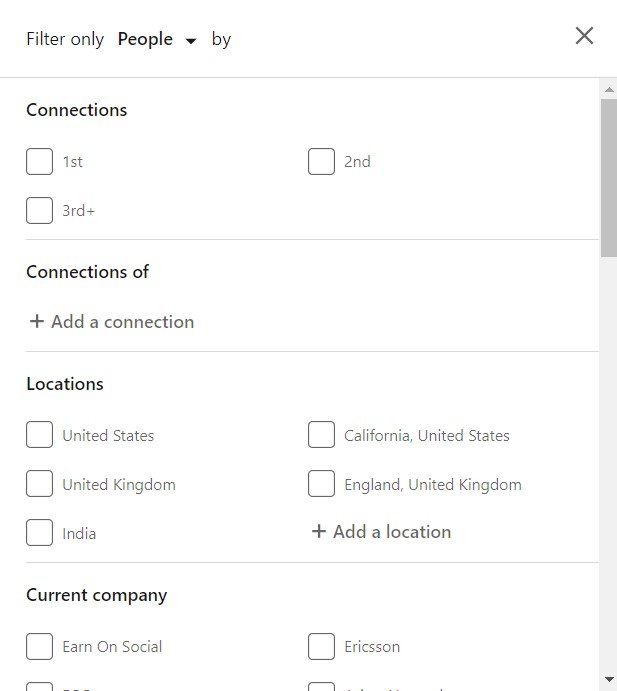 The most common B2B segmentation lists are:
Industry

– this is a good place to start B2B segmentation. From here, it's possible to create more targeted groups.

Job role/title

– without this segmented group, it will be almost impossible to determine if you're talking to the decision-maker or not. This allows for better targeted messaging and an increased response rate.

Location

– filtering by location not only helps your sales team but will also enable businesses to focus on the areas that are a better fit for their target audience.

Size of company/revenue

– knowing the size of the company and the revenue they generate will avoid wasting time on leads that are unlikely to have the budget to purchase your product.

Leads that have completed an action – how many of your leads downloaded the white paper or e-book? How many have registered or requested more information? Did they watch your product demo or maybe share it with a colleague? These are your sales team's hot leads.

How to Nurture Leads on LinkedIn
Nurturing leads is critical to the sales funnel process. It's great to get a qualified lead, i.e. someone that shows an interest in your product or service, but without nurturing they will simply go elsewhere.
But nurturing isn't about sending them a message on a regular basis; that's just off-putting and more likely to drive your 'hot lead' to a competitor. Nurturing is creating a conversation, learning about that person and their pain points, and solving their problems. You will already have plenty of information available from their LinkedIn profiles – do your homework.
Share relevant information, such as a report on a topic that is of interest to your lead. Improve your credibility by building a rapport with your lead; people buy from those they trust and it is more likely to result in a sales conversion. Businesses that are successful with lead nurturing generate 50% more sales-ready leads, at a cost that is 33% lower.
Implementing an Effective Lead Management Process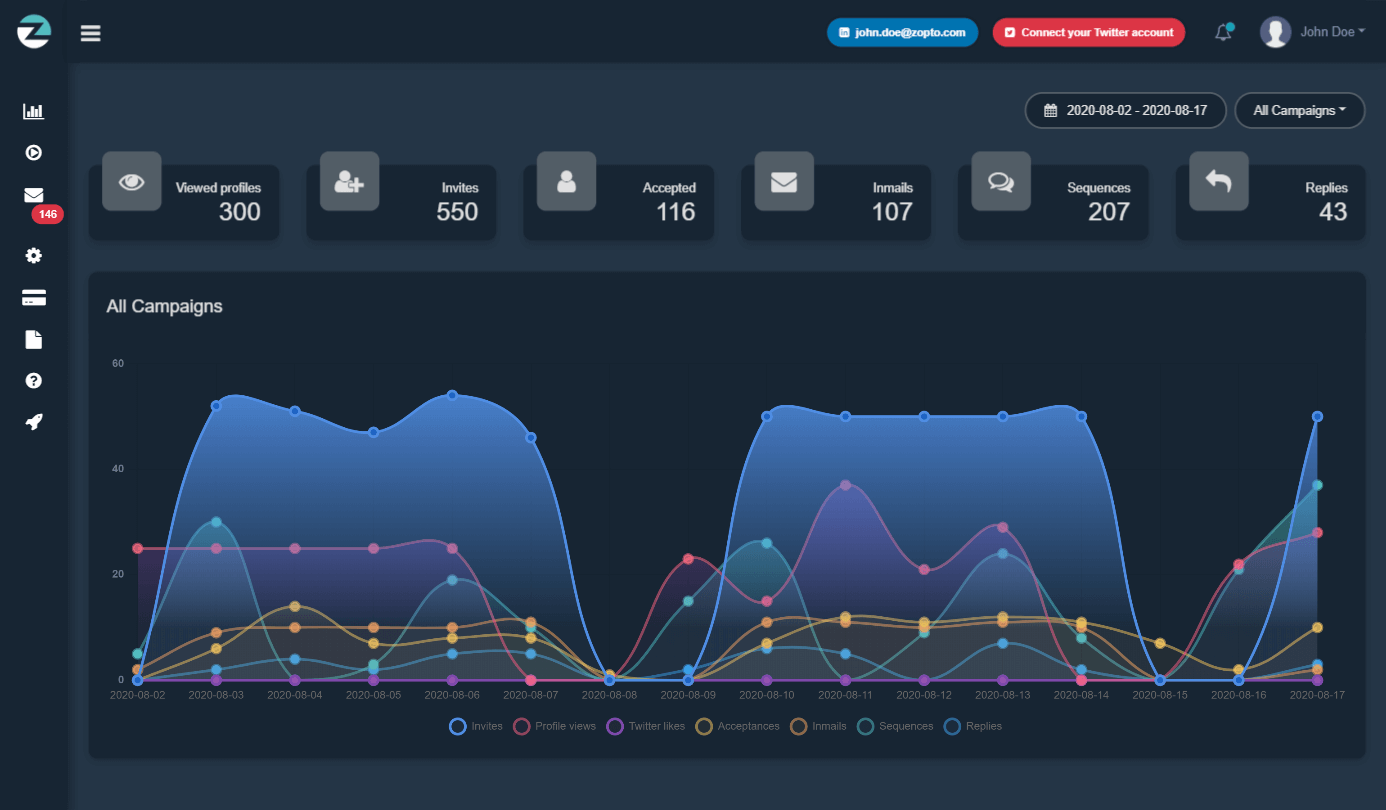 Without a lead management process, your sales team is stabbing in the dark for qualified leads they can potentially convert into sales. Establishing a lead management process that is effective at identifying and capturing leads as well as monitoring behavior, educating and engaging with the lead to a sales-ready stage for conversion is critical to business success.
So, how do you develop your lead management process? Well, there are four principal steps to an effective lead management process.
Lead generation

– create awareness for your product or service through your inbound and outbound content, such as videos on your website, e-book or whitepaper downloads, press releases, social media posts and email campaigns. Identify your contacts to personalize messages to your target audience. When do you invest in lead management solutions? In one word, now. There are plenty of automated lead generation tools, like Zopto's LinkedIn automated lead generation tool, which are an effective solution to lead generation campaigns and management.

Lead capture

– from your lead generation prospects, you can gather valuable information and segment your now qualified leads. There are a variety of tools to help identify your leads, such as:

Use tracking codes on content posted on social media or sent via email. This will also help you see which content is getting the most attention.

Google Analytics provides great insights into where your visitors are coming from, i.e. social media or organic searches), the pages they are visiting on your website and the type of content they are interested in.

LinkedIn provides very useful lead generation forms for content posted, such as whitepapers and e-books, or registering for a webinar.

Lead scoring

– your marketing and sales teams must have the same lead generation campaign goals. They must also agree on what is a sales-ready lead; it will be different for every business. Define a lead scoring system that can label or 'score' a lead based on agreed criteria, such as:

Location
Behavior online
Level of engagement
Position in the sales funnel
Lead nurturing – develop the relationship with qualified leads, not just your 'hot' leads either. Teach them about your company and its products or services. Engage them with relevant information, such as a whitepaper that is targeted to their operations.
Managing Leads Through Each Step of the Sales Funnel on LinkedIn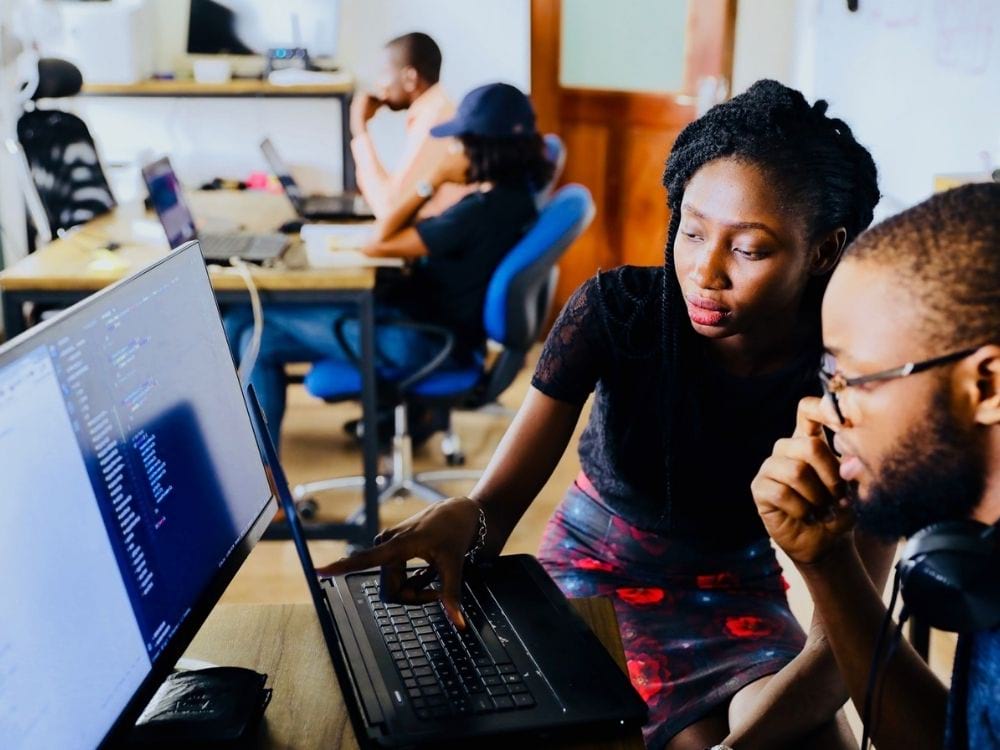 You hear a lot of talk about a sales funnel, or process, but understanding what it is and how it can be used effectively by a business is not always clear. Let's explain. A sales funnel is a process that maps the customer's journey from lead capture through to converting into a sale, and beyond.
Sales funnels enable marketing and sales teams to visualize where their leads are on the road to converting them into a customer. Sales funnel tools, such as Google Analytics, will provide detailed information that will help you analyze the progress of your sales funnel.
Before you start to build your sales funnel, it is essential to have clearly defined marketing strategies and target audience. There are 4 main stages to a sales funnel:
Awareness

– at this stage, prospects learn about your product or service and how it may solve a problem for them. They may arrive on your website or social media page via a Google search, a post on social media, or another source.

Interest

– the prospect is taking action by looking for solutions to their problem and how they can achieve their goals. This is where your content comes to the fore in attracting your prospects and they take action.

Decision

– your prospect is now a qualified lead that you have educated and nurtured. They are ready to make a decision. They are assessing your product or service, considering your offers and different packages in order to make their final decision.

Action

– your lead is now a customer. They've made their decision; they've clicked the buy button and have paid you.
There is an all-important 5th stage in a successful sales funnel and that is retention. Once your new customer has placed and received their order, the sales funnel process continues with nurturing the customer to convert them into repeat customers, and brand advocates. There is no better advertising than word of mouth.
Sounds simple, doesn't it? According to Salesforce, 68% of businesses don't measure their sales funnel. Add to that the 79% of leads that aren't converted into sales and it's easy to see mistakes are being made. So, what should you avoid doing when building your sales funnel?
Mistake 1: tracking and measurement

– this is probably the number one mistake that marketing and sales teams make. If there's no tracking or it's not being done efficiently, how do you know who's visiting your website, where they're coming from, which of your content is working, and where is your lead in the sales funnel process?

Mistake 2: pushing a sale at the wrong awareness stage

– it's not uncommon for sales reps to be over-pushy but stop. It takes patience to nurture a lead into a sale. An effective sales funnel management process will help you identify when your lead is sales-ready.

Mistake 3: every customer is different and in a different place in the sales funnel

– no one customer is the same, and they are not linear either. Each lead is unique and their customer journey will not mirror that of another. They have varying criteria, multiple entries and exit points, and this must be taken into account.

Mistake 4: a lack of targeted messaging

– just as every lead and customer is different, so must be your message to them. No one customer's needs are the same as another. There isn't just one audience or one problem; there are multiple audiences and multiple problems so multiple entry points and lead magnets.

Mistake 5: there is no sales funnel – you might think you have a sales funnel but actually, it is just a list of prospects that have visited a landing page or two. An effective sales funnel captures, nurtures and converts leads into customers.
Monitor, Analyze and Adjust
There are a wide range of modern lead management tools in the marketplace today that will guide you in the sales funnel and help to manage leads through the process. They enable you to monitor, analyze and adjust each stage of your lead management and sales funnel. From Hubspot and Pipedrive to Salesforce and Really Simple Systems CRM (Customer Relationship Management), before you make a decision on which one to use, it's important to know your campaign goals. There's no point in spending a fortune on the number one lead management tool if you're not going to use the majority of its features.
With 61% of marketers reporting lead generation as their top challenge, according to Hubspot, you can envisage why managing leads for your LinkedIn lead generation campaign is not an easy task. As marketers are spending more and more of their budgets on lead generation, it's critical to get it right more often than getting it wrong.
FAQs
How do you categorize sales leads?
By using the acronym, BANT – Budget, Authority, Need and Timeline – you can prioritize your sales leads. Sales and marketing teams can use this qualification framework in their sales funnel to determine which leads are 'hot', 'warm' or 'cold'.
How do you manage sales leads?
The core stages of the sales lead management process are:
Qualify prospects into leads

Segment leads for a targeted lead generation campaign

Nurture leads

Hand over leads to the sales team when they are sales-ready

Convert to customer and repeat
These stages can be adjusted according to your marketing strategies and lead generation campaign goals.
What is the best way to generate sales leads?
The best way to generate sales leads is to build your prospect lists, i.e. through LinkedIn, develop engaging, educational content to turn prospects into qualified leads and nurture them into sales-leads that can be handed over to the sales team.
If you need help generating quality leads from LinkedIn, give Zopto a try! Request a demo and see how we can help you keep your sales pipeline full.
Browse By Topic

Attract hundreds of hot leads by targeting your ideal customers on LinkedIn!
Get Demo