Industry: Training
Zopto is great software! Overall, we're really happy with it. It provides exactly what we need, it's easy to use and it generates great results. It's super quick and easy to set up campaigns, mostly because it's so intuitive. We're yet to find something that we don't like and we'd definitely recommend it if you're looking for an easy-to-use tool to generate leads from LinkedIn. We're excited to see how we can continue to put Zopto to good use in the future.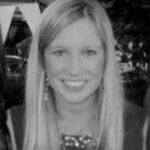 Rachel Atkins
Marketing Manager
Customer story
Juice is the recruitment industry's top fully-gamified online learning provider, with their innovative software blending mobile and online technology with apprenticeships and qualifications. In 2018, the company won Training Provider of the Year at the Recruitment International awards and launched the ability for learners to earn points that can be converted to fund the schooling of underprivileged children in Asia.
Juice is founded upon the principle that people learn most efficiently when they're engaged, interested and stimulated, which is why they've based their business on blending gamification with education and entertainment. In particular, they're known for mixing video training with comedy drama to bring subjects to life for learners across a variety of different subjects.
The challenges Recruitment Juice are facing
Recruitment Juice's main challenge was to find a reliable source of leads which they could turn into students and company customers. The company already knew who they wanted to reach and what message they wanted to reach them with, and so the real challenge was to find a tool which could help them to take that approach and to amplify it.
It was also important for the company to find a tool that was easy to use and intuitive and which wouldn't bog down their staff or dilute their messaging. Efficiency was important, but so was versatility and the ability to easily target different types of learner with different types of messaging.
Why Zopto?
Zopto was a good fit for Recruitment Juice because it's a tool that they were able to pick up and run with. With a good idea of their different target audiences and a unique understanding of their own messaging and what causes people to choose their company, Zopto made it as simple as possible for them to set up campaigns that tapped into that proprietary knowledge.
Recruitment Juice could have carried out LinkedIn outreach campaigns without using Zopto, but it would have taken much longer and been less efficient and less reliable. By choosing to use Zopto, Recruitment Juice streamlined their lead generation process and opened up a fire hydrant of potential learners for the company to reach out to.
Recruitment Juice's growth and how Zopto plays a role
Learning is a long-term process and so the leads that Zopto has generated are still at the start of their lifecycle with the company. This is good news, because it means that the results that Zopto has helped to generate will continue to pay dividends in the years to come. As opposed to just focussing on instant sales, Recruitment Juice knows that to keep on growing, it needs to build long-term relationships with learners. Zopto acts as the ice-breaker that helps to facilitate an introduction.