Industry: Finance
Zopto has done everything I've asked of it so far. It's a great way to reach new prospects in a more targeted way, enabling our sales and marketing teams to be much more targeted and efficient. Instead of wasting time following up with leads which have no interest in converting into customers, we're able to be much more strategic about who we reach out to so that we can make sure we're making the most of scarce resources.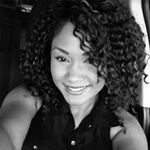 Laura Williams
Owner, CEO
Customer story
Select Capital Solutions specialises in providing businesses with the capital they need to keep growing. They're equipped to handle all different kinds of business loans and will go out of their way to help you with your commercial finance needs.
The financial support and advice that they offer can help companies to scale up and purchase new properties and equipment, and it can also enable them to execute on their business plans and to meet long-term growth goals. This makes them a valuable business partner to companies of all shapes and sizes and across a variety of different industries.
The challenges Select Capital Solutions are facing
The biggest challenge that Select Capital Solutions was facing was the dilemma of how to identify, reach out to and begin a dialogue with potential customers. As a company that specialises in helping other companies to access monetary resources, much of the hard work was already done for them. The messaging and the imagery takes care of itself, though it does need to be adapted for different audiences. The challenge was finding a way to push that messaging and imagery in front of potential prospects.
Why Zopto?
Zopto was an obvious choice for Select Capital Solutions to experiment with because it made it easy for them to reach out to business owners, financial workers and other key target audiences to introduce the brand and what it does.
In particular, Zopto stood out to them because it was affordable and easy-to-use and because it gave them a leg up on the competition without coming with the associated costs and complexity of a marketing agency. It allowed the company to take its own destiny into its hands, giving them the freedom to run comprehensive LinkedIn outreach campaigns under their own steam.
Select Capital Solutions's growth and how Zopto plays a role
Zopto was essentially the perfect tool for Select Capital Solutions, offering all of the functionality they needed at a price that didn't break the bank. With access to Zopto, they could quickly and easily create targeted LinkedIn campaigns that allowed them to achieve the holy grail of marketing: reaching the right person in the right place with the right message at the right time. This in turn allowed them to scale up their marketing efforts and to create a steady stream of leads to keep growing the business.