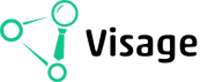 Industry: IT & Services
We were happy with Zopto and were particularly impressed by its ease of use. The user experience is perfect. It's a brilliant concept and saves me so much time when it comes to my weekly sales tasks. It's also easy to use and provides instantaneous results. What more could we ask for? It certainly exceeded our expectations, and we go into everything expecting only the best.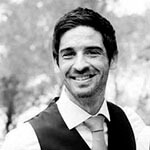 Patrick Birt
Chief Revenue Officer
Customer story
Zopto specialises in helping employers to source the best possible talent during recruitment by combining human and artificial intelligence. Their community of global recruiters can tap into over 100 different websites and millions of different candidates, and the mixture of AI and human intelligence allows Visage to process all of the data and to identify only the most suitable candidates for any given job role.
Visage estimates that it makes teams 50% more productive on average and services clients across 32 different countries, covering a wide variety of different industries and job roles. It partners with Siemens, Cognizant, Worldpay and others and has taken on investment from Alchemist Accelerator, FundersClub and Newfund Capital.
The challenges Visage are facing
Visage was facing the same problem as any other business at that stage in their growth and evolution – after taking on investment, they needed to continue to scale their company by bringing new companies into their ecosystem. To achieve this, they needed to find a suitable source of lead generation that could help them to reach out to large numbers of people with a variety of messaging depending upon who they were reaching and where.
Why Zopto?
Visage's entire business revolves around accuracy and relevancy when it comes to recruitment, and so they appreciated that the same holds true for marketing. Zopto's cloud tools allowed them to create digital advertising campaigns that were as relevant as Visage's recruitment recommendations, which the company boasts are accurate 80% of the time.
One of the key reasons why Zopto was so successful for Visage was that it was versatile and easy for their employees to pick up and get started with. They could set up campaigns in minutes that targeted the companies that would most benefit from Visage's innovative approach to recruitment. Better still, those campaigns could be scaled up and down at will and started to deliver leads almost immediately.
Visage's growth and how Zopto plays a role
Zopto played a vital role at Visage because it acted as an important source of leads at a time when the company needed to prove it could continue growing. As a cost-effective way to reach people at scale, Zopto made it much easier for them to pump leads into the business. It also mirrors the way in which they work with their clients, allowing them to mix technology with the human touch to reach the most relevant people possible.