Industry: Data Analytics
We frequently make posts to LinkedIn and use SalesLoft to back up the LinkedIn and Zopto messages with email and, phone calls. Zopto is an integral part of our tech stack and the support delivered is awesome. Richard Lloyd is very special, and Zopto is lucky to have someone like him. Zopto is ideal for initial touches and has become an integral part of our multi-touch lead gen process. The key benefit is that it provides us with a faster process for identifying prospects that are likely to "have the pain".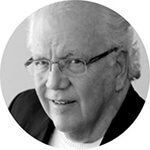 Customer story
Web Reply was founded in 1999 as a marketing and data analytics company that focusses on providing clients with the data that they need to make better business decisions in real-time.
They apply their years of B2B experience to solve mission-critical challenges for the C-suite and have helped companies of all shapes and sizes and across a range of different industries. With their world-class partner network, they're able to provide powerful solutions like predictive analysis and dynamic dashboards.
The challenges Web Reply are facing
Web Reply's objective was to generate prospects for big ticket new accounts. The challenge was that their product was highly conceptual because they offered dynamic dashboards and AI applications. They needed to drive a large number of accepts and had already put a lot of effort into building lists to optimise the percentage of contacts whose profile matched their best customers. Their messaging is designed to determine which contacts have the pain they can solve and who know it, but they needed a tool to help them to push that messaging in front of the right people.
Why Zopto?
Zopto made sense to Web Reply because it was super scalable thanks to the addition of the email facility for sending invites. They also liked the fact that it enabled them to recycle campaigns. They needed a better way to convince people that they had an issue that Web Reply could resolve, knowing that it was a long-term nurture issue and that it wouldn't drive near-term business. LinkedIn seemed like the best place to do that, but they needed a tool that could help them.
Web Reply's growth and how Zopto plays a role
Web Reply was able to use Zopto in concert with LinkedIn Navigator, Salesforce, Saleslost and Seamless for list generation. Zopto made it easy to filter contacts based on how they set the messaging, and then based on their responses, they could import those contacts into Salesforce and then into SalesLoft. This made Zopto an important tool in Web Reply's toolkit, giving them the capability to level up their marketing campaigns.