Industry: Recruiting
Zopto is a super user-friendly system and the customer service is on point. The key to our business' success is to be able to reach plenty of potential candidates. With Zopto, the invites and the InMails alone have allowed me to more than exceed my expectations. Up to this point, there's nothing I dislike. I wouldn't hesitate to recommend it.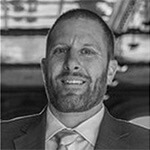 Phil Federico
Managing Director
Customer story
Zeta Consulting is a boutique executive search firm that specialises in recruiting skilled workers in the private equity, portfolio operations and portfolio company fields. Their nationwide network acts as the perfect midpoint between jobseekers and hiring managers. They aim to fill their hiring database by basing relationships on the fundamentals of trust, respect and an honest desire to help both hiring managers and jobseekers to achieve their career goals. The result is a hiring approach that's time sensitive, cost effective and results driven.
The challenges Zeta Consulting are facing
The interesting thing about Zeta Consulting is that they're able to use lead generation for two totally different audiences: it can bring in new candidates that are looking for the kinds of roles that Zeta is looking to fill, and it can bring in new hiring managers who need to make those sorts of hires. For Zeta Consulting, the biggest priority was to bring in new candidates, and so they were looking for a tool that could allow them to target various audiences with a particular focus on jobseekers.
Why Zopto?
Zeta Consulting decided to use Zopto because it solved one of their main business challenges, allowing them to reach more candidates in a shorter period and to do it over and over again as needed. Zeta did their homework beforehand and looked at a number of competitors, but after completing their due diligence, they felt that Zopto was the best fit for their business.
Zeta Consulting's growth and how Zopto plays a role
Zopto was a perfect fit for Zeta Consulting, plugging straight into their lead generation process to make it much, much easier for them to reach out to the kinds of qualified leads that they were looking for. It essentially meant that they could streamline the lead generation process and make it easier for them to bring in jobseekers who might be well suited to the vacancies that they were looking to fill.