We-Connect Alternative: Choose Zopto
Attract 100's of Hot Leads on LinkedIn
As a We-Connect alternative, Zopto gives you all of the tools you need to manage a powerful and extensive social selling and automated Linkedin lead generation campaign on the go. Thanks to its cloud-based infrastructure, your team can manage your LinkedIn campaigns and inmail sequences from any internet-connected device.
Request A Demo Today
Zopto has Unlimited Support and Number of Users
Zopto is like We-Connect on steroids. It gives you the power to carry out even more advanced LinkedIn automated campaigns while establishing a steady flow of ongoing warm leads that your sales team can turn into paying customers.
Better still, Zopto is ideally placed to establish comprehensive LinkedIn automation to help you to manage your campaigns even in your sleep. Set up different rules to govern how your campaigns are carried out to ensure you're getting the highest ROI.
Zopto really shines when it comes to its customer service and its customer success managers. Sure, you can keep your costs down by using it only as a self-service tool and receiving basic customer service via email, chat, and telephone—no need to pay premium fees to receive ongoing proactive support and account management. Zopto provides all that for free!
"One of the best things about Zopto is being able to set it and forget it. It easily saves me multiple hours each week."
Seth Zora
President, AerdiA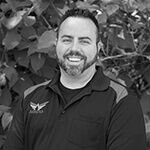 Meet Alfred vs Zopto for Lead Generation
| Features | Zopto | We-Connect |
| --- | --- | --- |
| Cloud based software | Yes | Yes |
| Max LinkedIn Profiles / computer | Unlimited | Yes |
| Dedicated IP address | Yes | Unknown |
| API & Integrations | API and Zapier | API & Zapier |
| No. of Active Campaigns | 5 | 5 |
| LinkedIn Safety Limits | Yes | Yes |
| Free InMail Messages | Yes | No |
| Sequence Messages | Yes | Yes |
| Auto scale up | Yes | No, risk of getting banned |
| Randomize Invites Number Within A Specified Range (mimics natural behaviour) | Yes | No, risk of getting banned |
| Compatible with Linkedin Sales Navigator & Recruiter | Yes | Yes |
| Templates | Yes, data from 12,000+ campaigns | Yes |
| Ease of Use (1-5) | 4.5 | 4.1 |
| Support | Unlimited Email, Chat, Phone | Email |
| Customer Success Manager | Yes, 1-2-1 strategy calls | No |
| Whitelabel Agency Option | Yes | Yes |
Sales people from leading companies are using Zopto in order to gain maximum visibility on LinkedIn and always stay in front of their prospects.
Why marketing and sales teams are making the switch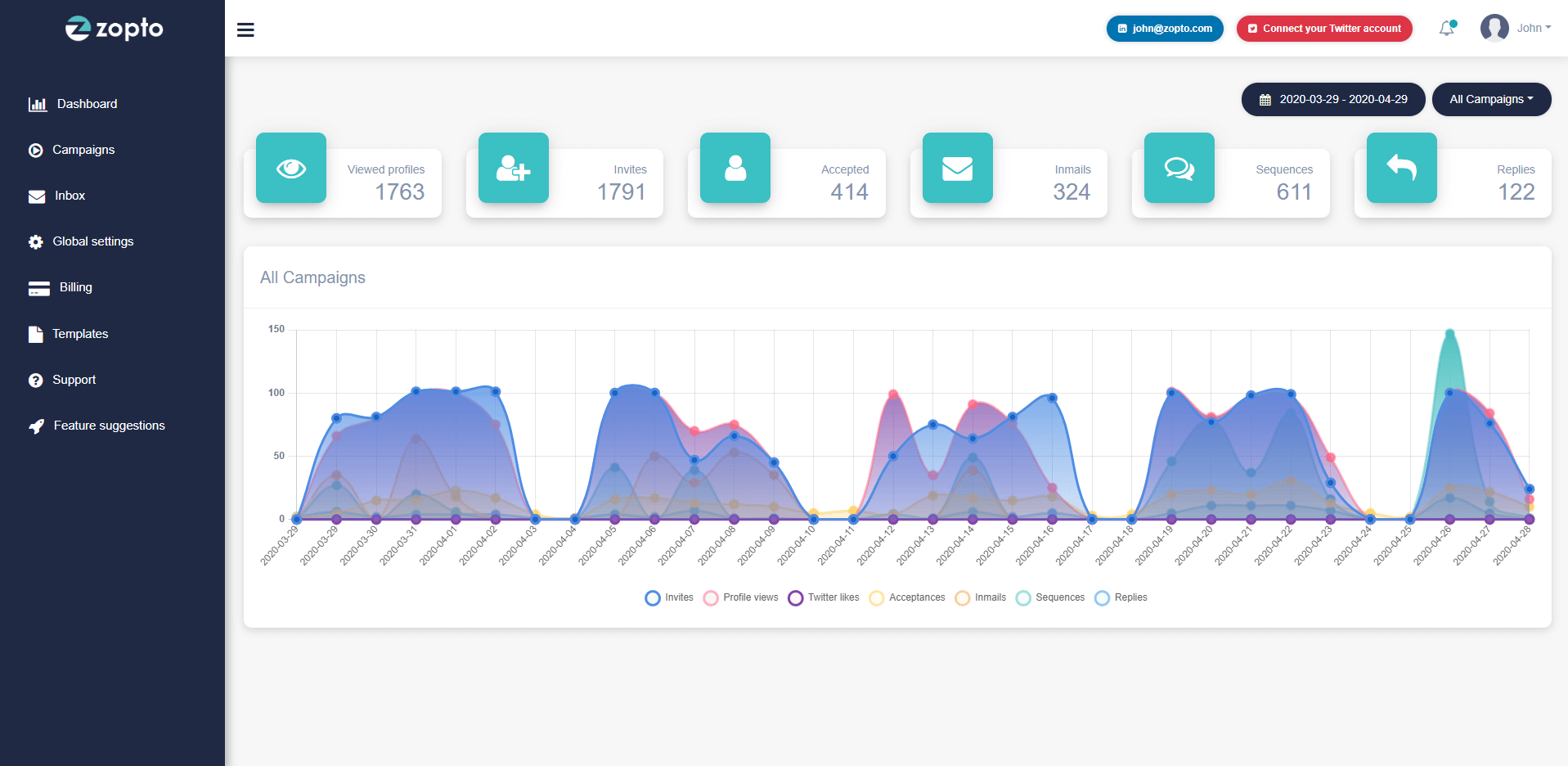 CRM Integration and GDPR Compliant
With Zopto, you can ensure you're fully compliant with the latest GDPR regulations while still reaching out to people at scale. Integrate your favourite CRM system using Zapier to synchronise your connections and maintain constantly up-to-date contact information.
Automate multiple campaigns
With the ability to run up to five automated campaigns at any one time, Zopto allows you to tap into a bank of templates gathered from over 12,000 campaigns and hundreds of thousands of sent messages. Never run out of leads while running your campaigns on autopilot.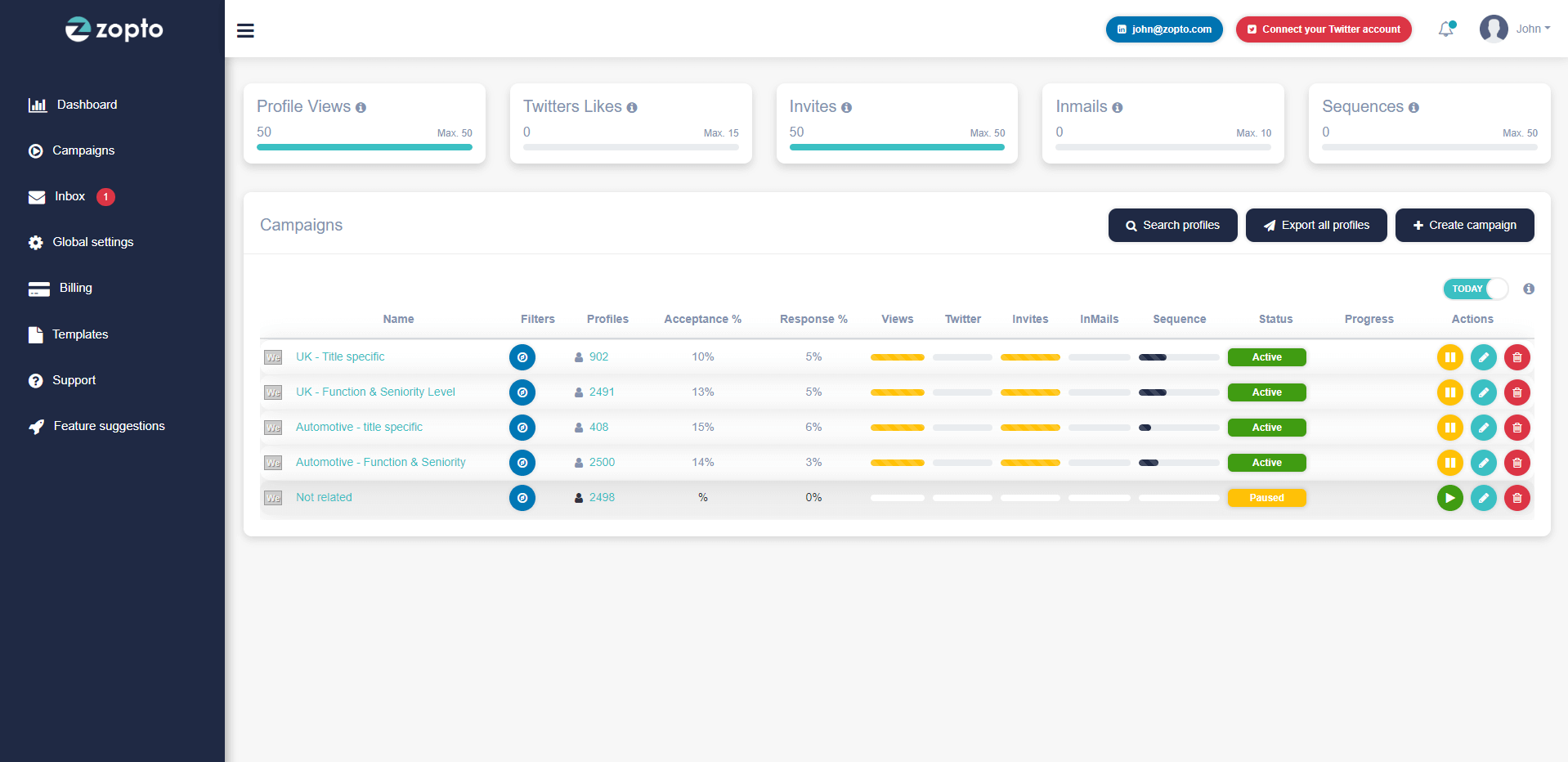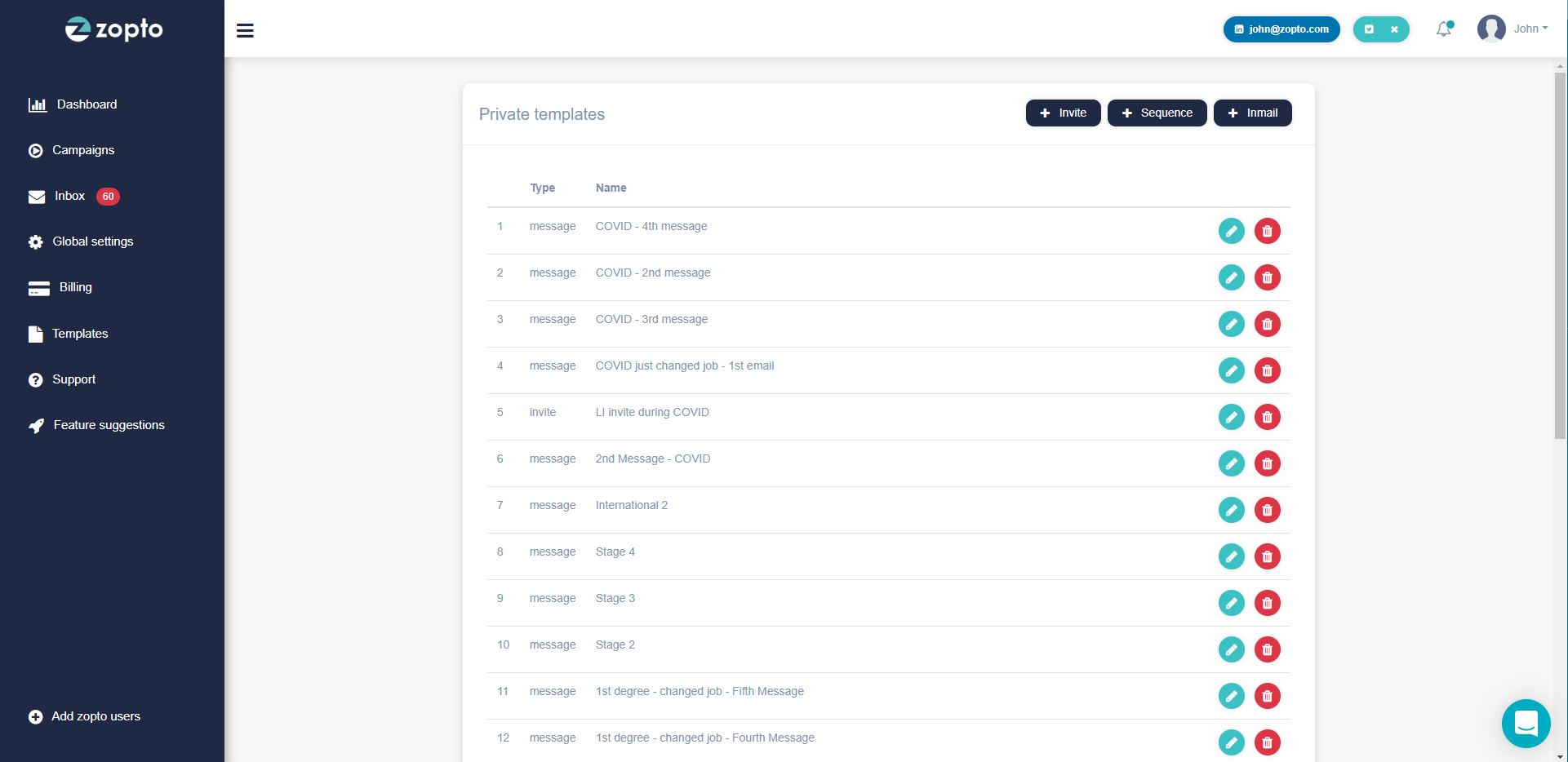 LinkedIn Sales Navigator & Recruiter
Zopto is fully integrated with LinkedIn's own proprietary tools and grants you the ability to fully automate your LinkedIn outreach without being dependent upon a single device or internet connection. With deeper access than Dux-Soup and the ability to tap into LinkedIn Sales Navigator and Recruiter, Zopto allows you to generate better quality leads at a lower price.
Better Business data
With Zopto, you'll receive key performance insights and up-to-date metrics on your LinkedIn prospecting campaign so that you can make changes and improvements in real time. Better understand everything from your connection volumes to your response rates. Want to take that data elsewhere? Export it quickly and easily to CSV.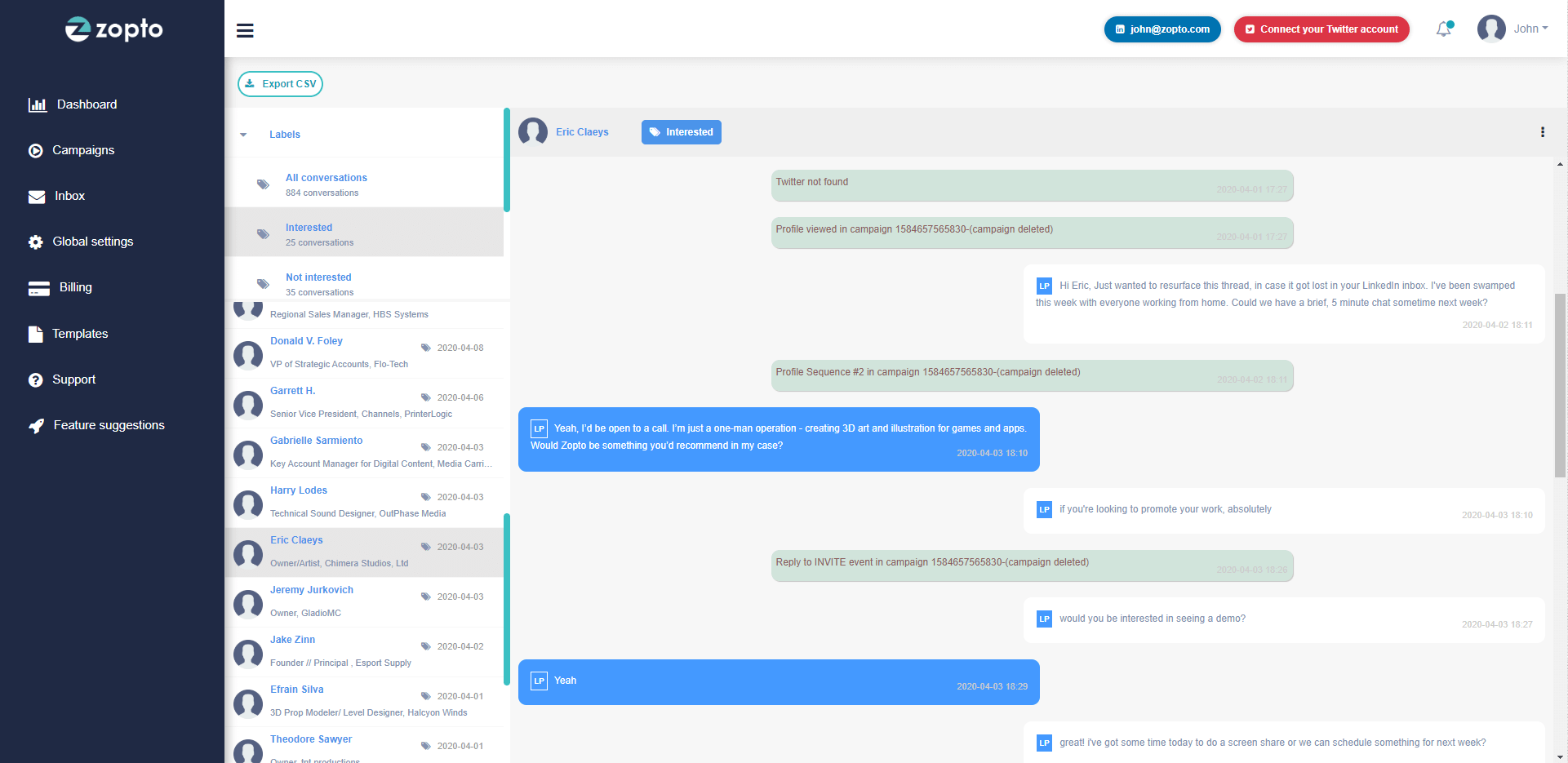 "Let me save you some time. I've used all of the tools on the market, and this is the gold standard in LinkedIn automation."
Michael Gazzano
PEO Specialist & Human Capital
Leadership Consultant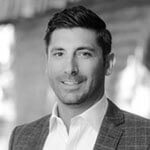 See how other sales teams are crushing their sales targets with Zopto LinkedIn Automation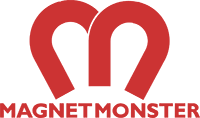 "Zopto has been instrumental for our team when it comes to scaling up our business on LinkedIn. LinkedIn generates around 60% of our leads, and given the pressure we have on deliverables for clients and sales itself, Zopto has been invaluable in helping us to scale up our connections and to spread our content marketing to a wider audience. We'd give them a 5/5 and we'd be extremely likely to recommend them."
Adam Kitchen
Co-Founder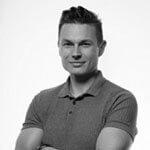 "Zopto is an excellent tool for making connections with people and organisations, especially with those who you might have thought you'd never have access to. It's very easy to set up campaigns and it all works as advertised, so what more could you ask for? The customer service is quick to reply and people are always very helpful. I've never had to wait more than 90 minutes to have an issue resolved."
Adrian Clermont
Account Executive, AFTIA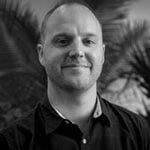 "Zopto is a comprehensive and full automation tool for LinkedIn. We used it to scale up our sales development operations from 0 to 100 in just two weeks. Zopto empowered us to build and scale our sales development operations in a short period of time and with a very small team. The number of campaigns you can run is unlimited so it allowed extensive A/B testing for different messaging and strategies. The customer support is also great. There's nothing we didn't like!"
Michael Assraf
CEO & Co-Founder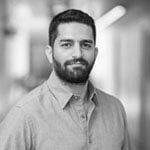 Sit back, relax and let us do the heavy lifting
Ready to level up your marketing campaigns? It only takes a couple of minutes to start automating your LinkedIn outreach with Zopto, and we'll be more than happy to help if you need a hand. Just reach out to us and let us know and we'll see what we can do!
Our team of experienced customer success managers are on hand at all times to provide strategic and technical support, with options ranging from email and chat support to one-on-one consultation calls and even a dedicated customer success manager.
Performance and Scale: Zopto's LinkedIn automation tool isn't just some lightweight Chrome extension. It's a fully-fledged, cloud-based piece of software that offers premium performance and the ultimate in scalability. Fully automate your LinkedIn outreach campaigns without being dependent upon device or internet connection.
Military Grade Security: Zopto offers full LinkedIn account security and allows you to experience secure prospecting with no need to worry about your data being compromised or your account being hacked. Better still, Zopto's AI platform is specifically designed to protect you from being banned from LinkedIn and operates within all of the network's guidelines.
Live Support from Real People: Sick of being offered support by a bunch of stock photos and outsourced workers? Zopto offers unlimited support from a team of real, approachable people who really care about you and your business. If you have questions, feel free to reach out to us at any time through email and live chat and we'll be more than happy to help you.
Customer Success Manager and LinkedIn Strategy: Zopto is more than just a tool. With unlimited to one-to-one calls with your customer success manager, you can focus on building out a social selling strategy that's tailor-made for your business. Crush your sales targets with a complete B2B lead generation and sales acceleration strategy from within a single, unified platform.
We're the Meet Alfred alternative you've been searching for.
Ready to get started and crush your sales outreach? Sign up for a free demo!