by Devanny | September 9, 2020
[et_pb_section fb_built="1″ _builder_version="3.22″][et_pb_row _builder_version="3.25″ background_size="initial" background_position="top_left" background_repeat="repeat"][et_pb_column type="4_4″ _builder_version="3.25″ custom_padding="|||" custom_padding__hover="|||"][et_pb_text _builder_version="4.3.2″ background_size="initial" background_position="top_left" background_repeat="repeat"]
This short tutorial will show you how to turn Facebook groups into Linkedin Leads. You will need:
Phantombuster is a data extraction tool that has a lot of API's already built into it. As we'll be extracting information from Facebook groups, we'll need to choose the "Facebook Group Extractor" phantom from the Dashboard.
Step 1: Create a Phantombuster Account

Step 2: To get your cookie c-user and your cookie-xs all you will need to do is install the Phantombuster extension and click on "Connect to Facebook".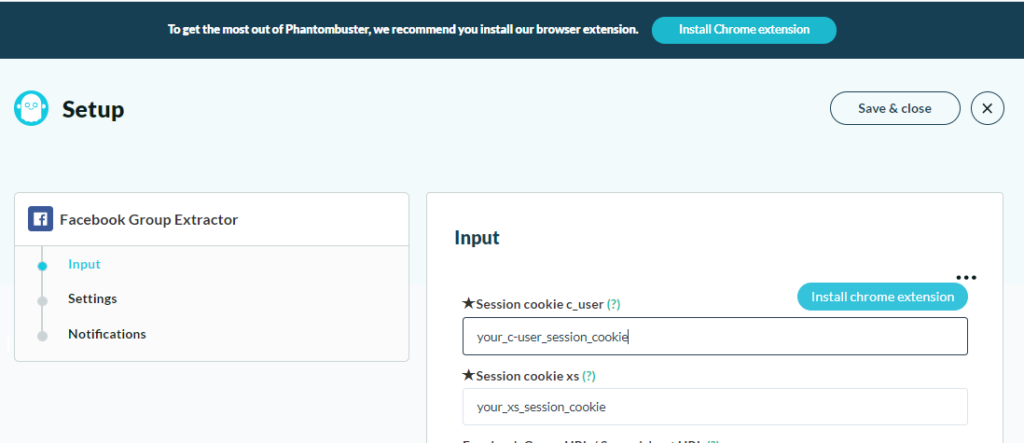 Step 3: Paste the Facebook group URL of the Facebook group you're looking to export, so for this example, I've just chosen the "LinkedIn" Facebook group.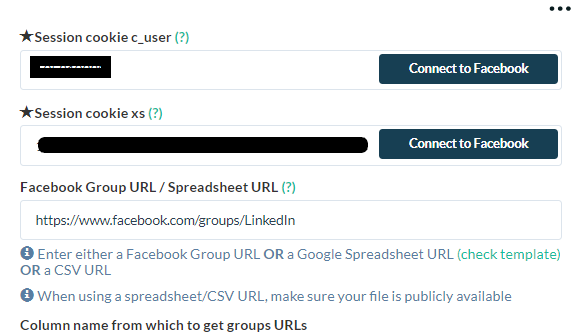 Step 4: Once we're at the final Phantom page all we'll need to do is
click on launch this should take around maybe five to ten minutes

depending on the size of the Facebook group (I had 100 people in my campaign).

Our resulting CSV will contain a list of information of the users within the "LinkedIn" Facebook group. Whilst we can use this information, we need to find a unique identifier
I'm just going to be using that person's Full Name as their identifier. In column one, we have the Full Name, so I will be using this as the Universally unique identifier or (UUID)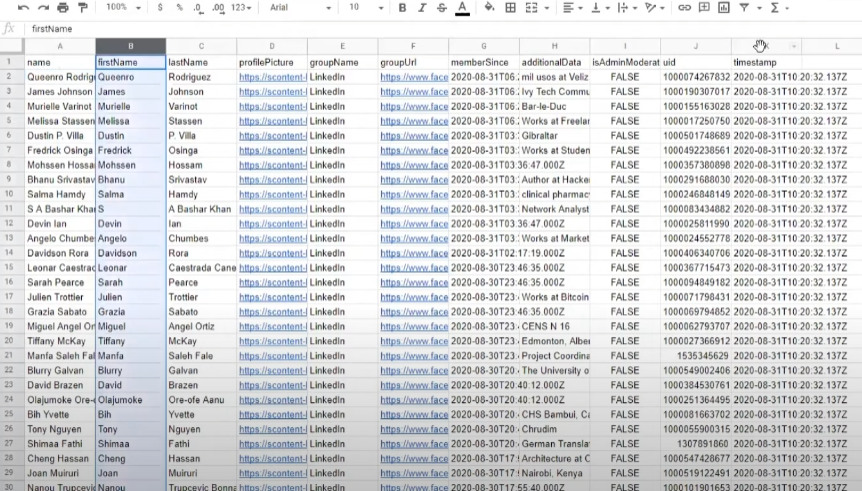 Step 5: Once we have the unique identifier (UUID) in your Google Sheet, we need to make now this spreadsheet accessible for Phantombuster. You can remove all of the columns except for the "name" Column. But we need to click File > Share > and select "Anyone with the Link" and change "Viewer" to "Editor"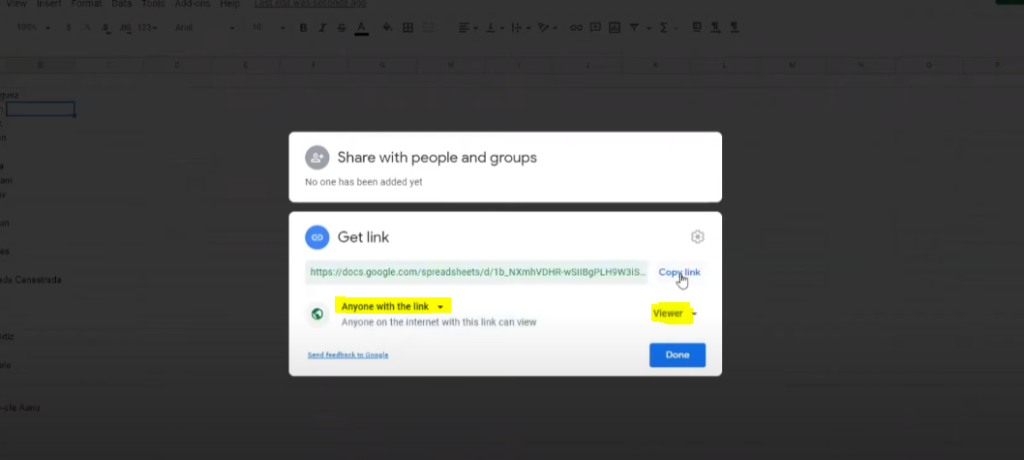 Step 6: Now that we've got the URL now of the shared, editable spreadsheet we need to copy this link head over to the "LinkedIn Profile URL Finder" phantom.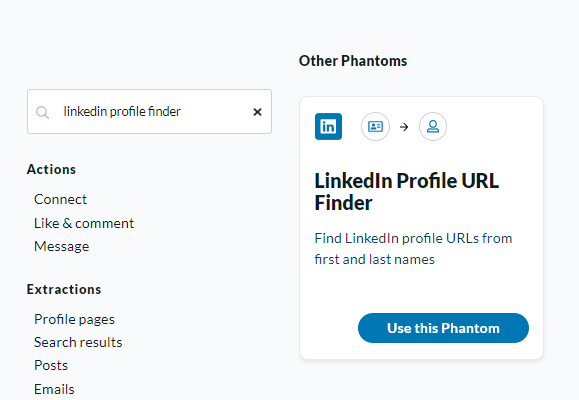 Step 7: Click on "Use this Phantom" and paste the URL from the Google Sheet (containing the Facebook Names) into the first field the spreadsheet URL.
This will take a lot longer than the "Facebook Group" Phantom because what we're essentially doing is taking the name of that Facebook user and running it against a variety of different sources. This is called "approximation matching" or "fuzzy matching". The accuracy is around 60-70% as often people will have the same name, or they may not even have a LinkedIn Profile.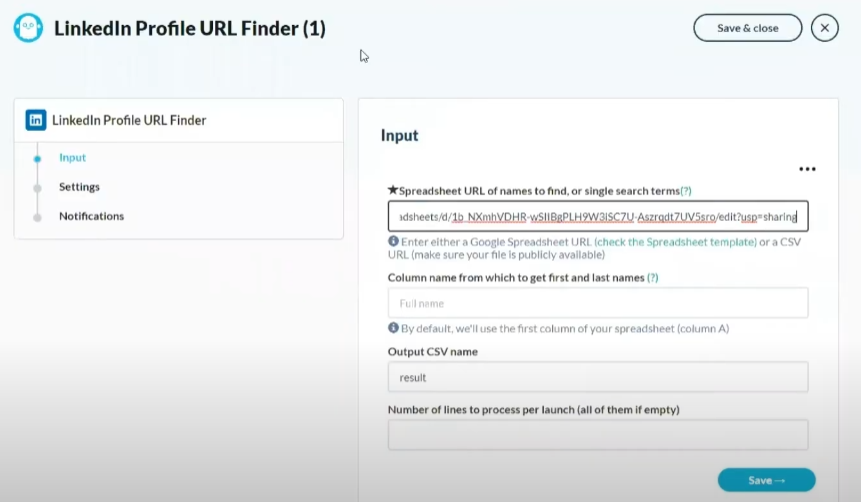 Once you have launched the Phantom, you should now have CSV of the Facebook Names that matched with a LinkedIn URL.

Customization with Zopto.
Step 8: Now that you have your Google Sheet complete with LinkedIn URL's, I am going to create two custom fields. The First field will contain the Facebook Group name and the second field will contain a recent post in the Facebook Group.
We are using "Clever-Automation" and using commonalities to create a more personable approach with our audience.


Step 9: Now that you have a spreadsheet; complete with Profile URL and Custom Fields, I can import this into the Zopto portal, by creating a new campaign and selecting the "Upload CSV" option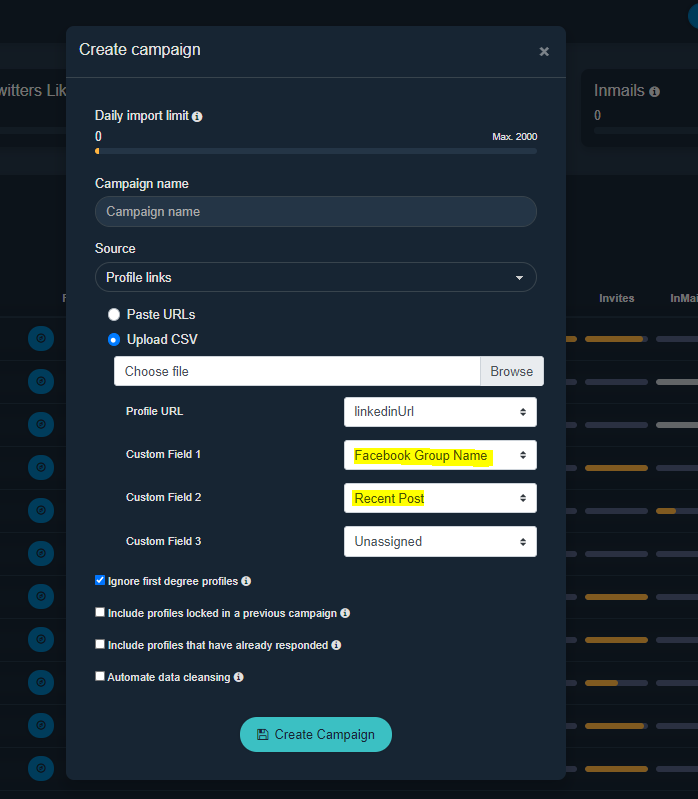 Step 10: All we now have to do is leverage these "Custom Fields" to create highly personalised messages to your ideal customer audience.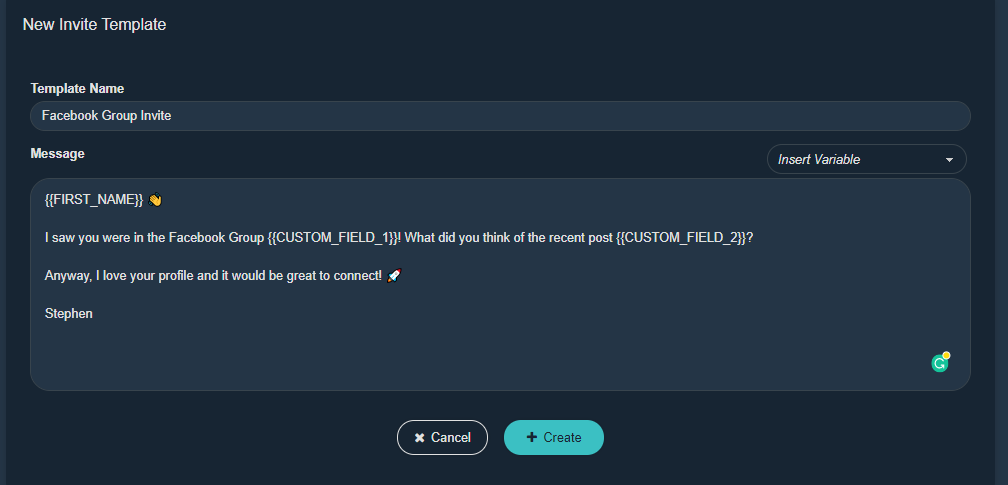 Now imagine, what you could do if you were able to export leads for a local event that relates to your brand or even a competitor's Facebook Group
Step 11: ENJOY THE HOT LEADS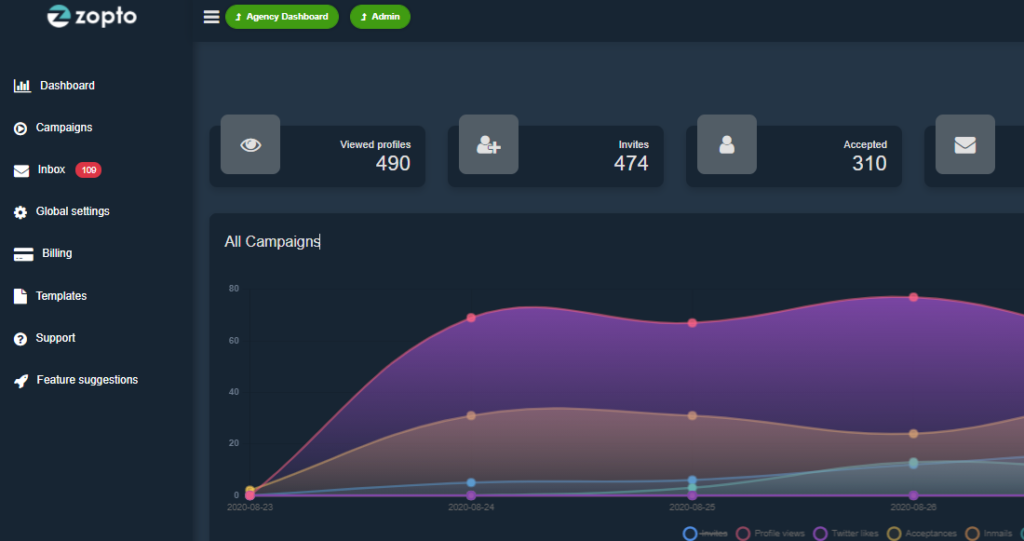 TLDR;


[/et_pb_text][/et_pb_column][/et_pb_row][/et_pb_section]
Browse By Topic

Attract hundreds of hot leads by targeting your ideal customers on LinkedIn!
Get Demo