Industry: Consulting
Zopto helps me to automate my daily tasks when it comes to connecting and reaching out to individuals. It's saved me a lot of time by removing the need for me to do it manually. It makes LinkedIn prospecting much easier, and while there's always room for improvement, Zopto is a work in progress and it's constantly coming out with exciting new features. We can't wait to keep on using it and to watch the tool evolve as our company grows.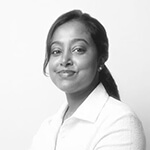 Customer story
APACSMA provides personalised solutions to allow its customers and clients to engage global sales experts at a fraction of the usual cost. This includes providing innovative sales training as well as business development support and other professional services.
They're differentiated from the competition through their deep expertise, their hand-picked subject matter experts, their intense personalisation and their best-in-class partnerships, industry accreditation and certifications.
The challenges APACSMA are facing
Zeenath and her team at APACSMA are already doing a great job of showing potential clients and customers how the company can help them to grow their businesses and to achieve their sales targets. The challenge was to find a way to reach more people with that message and to communicate the benefits of their professional services to a key target audience on LinkedIn. At the same time, it was important for APACSMA to maintain creative control, and so a self-service tool made more sense than working with an agency.
Why Zopto?
Zopto was an affordable and effective tool that fell within APACSMA's price point and which could help them to reach more people with their messaging. Internally at APACSMA, Zopto also allowed employees to streamline their time and to automate many common marketing tasks. Time is money and this automation alone was almost enough to pay for the software. The increased effectiveness of APACSMA's LinkedIn outreach campaigns made it more than worth the investment.
APACSMA's growth and how Zopto plays a role
APACSMA was already growing without Zopto, but it was a slower process and the potential audience was much smaller. Using Zopto allowed APACSMA to reach more people more effectively while simultaneously being more efficient with internal time and resources. Key tasks were automated, thus ensuring that a constant source of fresh leads was coming into the business at all times. This meant that APACSMA could reprioritise their time and focus on converting leads into sales and servicing their existing customers.