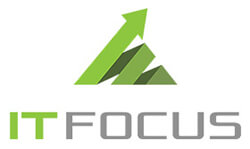 Industry: Marketing
We love Zopto because it allows us to create additional LinkedIn contacts, which in turn leads to more sales opportunities. It's easy to use, has the functionality that we're looking for and provides exceptional reach and results. There are no cons as such, although LinkedIn Sales Navigator comes at an additional cost. Other than that, we have no complaints and think that it's a fantastic tool, especially when it comes to its affordable pricing.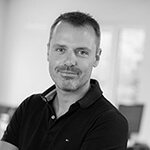 James Abbott
Managing Director
Customer story
IT Focus Telemarketing does exactly what it sounds like – they're an IT telemarketing agency that specialises in working with IT companies to deliver qualified sales leads to their field sales team using techniques like appointment setting, lead generation, event booking and e-marketing.
They pride themselves on earning their clients' confidence and proving that they have the capability, the maturity, the industry knowledge and the technological understanding that's required to deliver results. As a specialist telemarketing company, they're also at the top of their game when it comes to talking to leads on the phone and educating them on how their clients' companies can help their customers.
The challenges IT Focus Telemarketing are facing
Whilst they're experts on the phone, IT Focus Telemarketing needed help generating those leads and capturing telephone numbers in the first place. Existing lead generation techniques were working reasonably well, but they needed a way to boost those efforts and to capture more leads. Once they had a potential customer on the phone, they were in their element. The problem was being able to schedule those phone calls while capturing as much information as possible beforehand.
Why Zopto?
Zopto was a great fit with IT Focus Telemaketing, especially as they're such a hands-on company when it comes to the marketing and lead generation process. Increasing the volume of LinkedIn advertising and bringing in more LinkedIn contacts was absolutely vital, and Zopto was the perfect tool to help them to accomplish that. Better still, it allowed them to set up and to automate campaigns to make sure that the leads they generated for their telemarketing team were as likely to convert as possible.
IT Focus Telemarketing's growth and how Zopto plays a role
One of the most important things about Zopto for IT Focus Telemarketing was that it allowed them to set up campaigns for each of their different clients, as well as for themselves. This made it an important part of their workflow, whether they were promoting themselves as a company in a bid to find new clients or whether they were working on marketing campaigns for the companies that hire them.