Industry: Podcast Production
Zopto is a smart tool that's super easy to use. There are loads of options, like posts, email invites, statistics and the ability to create and deploy sequences. The only annoying thing is the limit imposed on InMail invites on LinkedIn, but that's not Zopto's fault and so I can't complain about that. Overall, I'm very happy with Zopto and will continue to use it for the foreseeable future. It's nice to know that my LinkedIn marketing needs are covered so I can think about something else.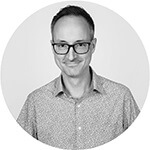 Pierre-Jean Champoux
Director
Customer story
Contenu Multimedia is a podcast production company with a difference. As well as helping clients to create audio content, they can also help with written and visual content and provide a range of translation and localisation services. They aim to be a one-stop shop for companies that are looking to enhance their content marketing capabilities without breaking the bank by hiring costly agencies or taking on full-time employees.
The challenges Contenumultimedia are facing
The big challenge for Contenu Multimedia was to find companies that they could reach out to so that they could promote their services and take on new content creation clients. They knew that LinkedIn was an ideal source of potential clients, but they needed to find a tool that would enable them to carry out LinkedIn automation and outreach at volume. Because of their in-house content creation and marketing expertise, they didn't want to hire an agency. Instead, they were on the market for a self-service tool that they could manage themselves.
Why Zopto?
Zopto was the ideal choice because it ticked all of the boxes and gave Contenu Multimedia the capabilities that they needed to carry out advanced LinkedIn marketing campaigns in-house. It was affordable and easy to use, and the fact that it allowed for multiple audiences and campaigns meant that they could create as many different audiences as they liked with different messaging that was designed to lead to conversions.
Contenumultimedia's growth and how Zopto plays a role
Zopto helped Contenu Multimedia to expand their network, connect with potential clients and to establish interesting contracts. As a result, it also helped them to grow their revenue and to continue scaling their company. With Zopto, Contenu Multimedia was able to take its own destiny in its own hands, building and deploying comprehensive LinkedIn marketing campaigns at a pace and scale that suited them.