Industry: Recruiting
We are very happy with Zopto, mostly because it made our lives a lot easier and meant that we didn't have to get bogged down in lead generation. It's especially useful when we're already busy and spending a lot of time reaching out to prospects would take us away from the work that we already have. It's still early days for us, but the results that we've seen to date have been very impressive and we're thankful that we no longer need to worry about LinkedIn.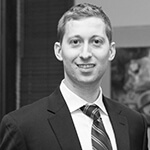 Customer story
New Config works with companies of all shapes and sizes, from Fortune 50 brands to startups and small staffing firms. Based in Pennsylvania, they're a specialist recruitment company that specialises in executive staffing, IT head hunting and financial recruitment. They recruit executives and IT professionals for a national and international client-base. They say that no job is too small and no project is too large.
The challenges New Config are facing
The main challenge that New Config was facing was that they needed more qualified leads but didn't have the time required to carry out manual outreach and daily conversations with them via LinkedIn. They needed an approach to lead generation that was more scalable and which required less time for them to carry out. That's why they started investigating a number of the different tools on the market in the hope that they'd be able to find one that could help.
Why Zopto?
Zopto was a natural fit for New Config because it solved the main challenge that they were facing. In fact, it allowed New Config to essentially continue the LinkedIn outreach that they were already doing without the drawbacks, most notably the huge amount of time that they were investing. This essentially gave them the best of both worlds, allowing them to continue to bring leads in from the world's biggest business social networking site without taking them away from doing the work that they do best.
New Config's growth and how Zopto plays a role
Zopto played an important role in New Config's growth because it solved their main marketing challenge by reaching out to people on LinkedIn on the company's behalf. With Zopto, there was no need for them to spend half of their time talking to prospects. Instead, they could focus on servicing their existing clients and providing a stellar service. The result is a lead generation campaign that keeps the clients coming in while simultaneously improving their chances of securing repeat work and referrals.