Industry: Event Services
Zopto is the most intuitive, innovative LinkedIn automation tool that I've ever used. It makes every step quick and easy, from segmenting leads to creating campaigns and hitting the launch button. It could be easier to duplicate entire campaigns, but even with that said, we're very happy with its performance. Zopto is integral in helping us to efficiently reach leads that we wouldn't previously have had access to or had to reach out to manually. Overall, then, we're very happy.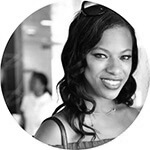 Marel Andrews
Membership Executive
Customer story
DoGood was founded to help business leaders to have successful meetings while contributing to the world's leading non-profits and charities. As part of this, they've developed a seamless and effective way for companies to scale up their philanthropic impact while advancing professional learning amongst employees. They align their efforts with marketing and sales leaders to exceed client specific KPIs and to integrate within the market strategies of their clients.
The challenges DoGood are facing
DoGood is interesting because the company does a wide range of different things as part of the service that they offer to their clients, and so they needed a way to reach out to multiple different audiences with multiple different pieces of messaging. It was also important to them to be able to integrate the tool across their company. The big challenge, then, was to find a tool that ticked all of their boxes and was easily affordable.
Why Zopto?
Zopto made sense as a tool for DoGood because it was the ideal way for them to take their messaging and to amplify it, pushing it out in front of the people who were most likely to become clients and customers. Zopto made a lot of sense because it promised to help DoGood to do good by reaching out to more companies that they could help with their philanthropy while simultaneously boosting their profits and their bottom line.
DoGood's growth and how Zopto plays a role
Zopto played an important role in DoGood's growth by providing them with a much more scalable and seamless way of generating leads for their company. By better aligning their LinkedIn lead generation with their messaging and being able to create automated campaigns that targeted a range of audiences with different messages, they were able to create something truly special that outpaced any manual marketing efforts that they'd previously been carrying out on the world's largest professional social network.