Industry: Technology
Zopto is a great platform. It helps us to organise and automate our processes and to ensure that our approach to marketing is much more efficient. We've seen great results thanks to Zopto, and we expect those results to keep on coming. We're particularly happy with the customer support and ongoing content updates, and there's nothing that we don't like except perhaps for some of the UI designs. But even those are constantly evolving and improving.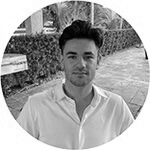 Liron Bercovich
Social Engagement Manager
Customer story
Lightico is all about simplifying complicated customer processes, helping businesses and their customers who want to get things done but who are struggling thanks to customer-facing processes that rely on partial, siloed and legacy solutions that just don't work. They provide companies with an easier way to digitalise entire processes and to speed them up so that customers and companies can both move forward.
The challenges Lightico are facing
Lightico is no stranger to streamlining processes, but they were yet to find a satisfactory method of streamlining their approach to marketing so that they could save time and better prioritise their resources. They wanted to be able to spend less time carrying out laborious marketing tasks so that they could spend more time servicing their customers and doing the job that they're known for. They just needed a solution that could help them.
Why Zopto?
Zopto made a lot of sense to Lightico because it provided them with everything that they needed to create automated LinkedIn marketing. With barely any input needed from the company itself, they're able to keep bringing in new leads for their sales team to follow up with, and they're also able to be more true to themselves by further demonstrating their commitment to streamlining processes and using data as efficiently as possible.
Lightico's growth and how Zopto plays a role
With Zopto in Lightico's marketing toolkit, they're able to create powerful automated LinkedIn campaigns that take care of themselves and continue to deliver leads long after their initial setup. It also allows them to take their messaging and to push it out in front of the people who are the most likely to convert into paying customers. By combining their existing messaging with the capabilities that Zopto has to offer, they were able to dramatically improve their approach to lead generation.