Industry: Health
Zopto offers an easy-to-use tool to support your sales pipeline. We have a relatively small team, and so therefore every minute of every day is valuable. Zopto helps us to successfully reach new partners and customers in a tailored and professional way while still making the most of our time. Essentially, it's like having a part-time member of staff for a fraction of the cost. We're able to take the time we saved and to reinvest it across other areas of our business.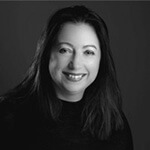 Sara Roberts
Founder & CEO
Customer story
Healthy Nibbles started back when its founder, Sara Roberts, was at her father's hospital bedside. The only food available was from a vending machine, and while a poster warned that diabetes and obesity killed, it didn't offer up any healthy food choices.
That's what started Sara on a journey which culminated in the establishment of Healthy Nibbles as one of the leading providers of delicious – and healthy – snack foods. Today, Sara and her team provide healthier snack choices to offices and travel hubs all over the UK.
The challenges Healthy Nibbles are facing
As a relatively new company, the biggest challenge that Healthy Nibbles was facing was the need to reach out to people and to introduce themselves. Knowing that most people are looking to eat a little healthier where they can, Healthy Nibbles takes the inconvenience away. Their challenge was finding a tool that would allow them to get their messaging in front of the right person so that they could introduce them to a healthier way of living.
Why Zopto?
Healthy Nibbles made the switch to Zopto because of its low cost, its responsiveness and the way it made it so easy for their employees to understand how the whole process works. As Founder and CEO, Sara Roberts knew her business better than anyone else, and being able to use the software herself gave her a major advantage when using Zopto.
At the same time, it was important for them to find a tool that they could get used to and which they could set up as a permanent part of their approach to marketing. Zopto provided just that.
Healthy Nibbles's growth and how Zopto plays a role
For Healthy Nibbles, Zopto acted as an easy-to-use piece of software that was hugely beneficial for building networks and supporting the early stage sales pipeline. They knew that they'd get out what they put into it, and so they were able to adjust their usage as required to only bring in new leads when they were ready to serve them.
Zopto allowed them to tap into an essentially infinite pool of new connections, conversations and messages. It also delivered a substantial ROI, paying for itself and ensuring that their company could continue to grow at a manageable rate.