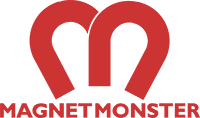 Industry: Marketing
Zopto has been instrumental for our team when it comes to scaling up our business on LinkedIn. LinkedIn generates around 60% of our leads, and given the pressure we have on deliverables for clients and sales itself, Zopto has been invaluable in helping us to scale up our connections and to spread our content marketing to a wider audience. We'd give them a 5/5 and we'd be extremely likely to recommend them.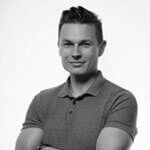 Customer story
Magnet Monster offers a powerful lead generation service that's designed to turn website visitors into paying customers. From the very beginning, they aimed to solve the problem that many businesses face of being overwhelmed by the plethora of different channels and the often contrasting digital marketing advice that's provided by thought-leaders and gurus.
Magnet Monster solves this problem by designing and implementing a tailored content marketing strategy that drives traffic to customer's websites and then converts that traffic into customers. No matter which stage of the sales cycle their customers are struggling with, they can simplify and streamline it to provide measurable and continuously optimisable results.
The challenges Magnet Monster are facing
Magnet Monster is a great example of a specialist company that's very good at what they do. That meant that while they had all of the skills they needed to convert customers once they arrived on a website, they needed help driving that traffic in the first place. In particular, they needed a tool that could help them to drive highly targeted traffic from LinkedIn, allowing them to grow at a scale and a speed which suits them.
Why Zopto?
Magnet Monster knew that you have to be proactively producing quality content on LinkedIn to succeed. Zopto's automation software allowed them to take that content and to successfully build their networks with relevant people in their target audience, setting up automated welcome messages and more. It was also important to Magnet Monster to find a cloud-based tool with responsive customer service reps who were receptive to new ideas. Zopto catered to this with its changelog, where new features are announced based upon requests from Zopto users.
Zopto was particularly important for Magnet Monster because it allowed them to focus on doing what they do best – converting website visitors into paying customers. Zopto essentially plugged straight into Magnet Monster's lead generation process, driving the traffic that they then could focus on converting.
Magnet Monster's growth and how Zopto plays a role
Zopto plays a dual role for Magnet Monster, because they can put it to use both for themselves and for their clients. Essentially, Zopto was used to tap into LinkedIn to drive highly targeted traffic to Magnet Monster's websites. From there, they could use their own expertise to optimise the user journey and to turn visitors into paying customers through a variety of different inbound marketing techniques. Zopto drives the traffic, Magnet Monster converts it and everyone benefits.