University Centre Quayside (UCQ)

Industry: Education
Having used many alternative systems, Zopto is a huge step up in terms of functionality, usability and interface. There's quite a price differential – but then, as with most things in life, you get what you pay for. There's not much for us to "like the least" and plenty for us to like the most. All in all, we're very happy with Zopto and plan to keep on using it in the months and years to come.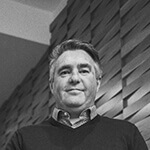 Stuart Cameron
Managing Director of Commercial Operations
Customer story
Founded back in 1994, University Centre Quayside aims to provide higher education and apprenticeships to students from throughout the United Kingdom. With locations in Leeds, London, Manchester, Liverpool, Birmingham and Newcastle, the faculty has extensive hands-on experience from a variety of industries, employer types and sizes, from small startups to Fortune 500 conglomerates.
Unlike other, more traditional educational institutions, UCQ focuses on the more practical side of studying a discipline and securing a job. The university builds long-term relationships with employers and uses this knowledge to design degree apprenticeships which are directly relevant to and based around what students will be expected to do in the workplace.
The challenges University Centre Quayside (UCQ) are facing
One of the main challenges that UCQ faced was being able to automate tasks and activities that would otherwise have to be carried out manually. All of this manual lead tracking and lead generation was labour intensive and diverted UCQ's employees from other jobs that would have been a more efficient use of their time.
Instead of this manual approach, UCQ needed something that was less resource intensive and which could streamline their marketing and advertising so that they could focus on doing what they do best: delivering transformative educational experiences.
Why Zopto?
UCQ's solution was to search for an easy-to-use lead generation tool that allowed them to continue to reach out to prospects on LinkedIn but in a much more strategic and efficient manner. The majority of UCQ's leads have always come through LinkedIn, and so as a specialist LinkedIn lead generation tool, Zopto more than fit the bill in terms of what they were looking for.
In particular, Zopto was selected because it offered a combination of advanced targeting with a low barrier to entry and a short learning curve. The fact that it was also within budget was an added bonus!
University Centre Quayside (UCQ)'s growth and how Zopto plays a role
UCQ's first Zopto campaign targeted key individuals from ten major businesses that they wanted to connect with. From a total of around 1,000 connection requests, 40% of individuals accepted the request, either confirming that they were the decision maker or referring UCQ to the correct contact at their company. From just this initial campaign, UQC was able to create five solid opportunities which are now making their way (with encouragement) through the company's pipeline.