by Devanny | June 1, 2021
LinkedIn is the best platform for B2B marketing outreach. The platform has invested in providing comprehensive tools to make reaching out and connecting with businesses easier than any other platform. 
The problem is, most businesses aren't taking advantage of the tools available and just get lost in the noise. 
If your marketing strategy involves outreach campaigns on LinkedIn, you should be using its account targeting tool strategically.
If you're not sure how to do that, this post will give you everything you need to know to get ahead of the game.
It's never too bad to be informed and prepared for any inconveniences LinkedIn might have in store. See what you can do in case you ever get banned on LinkedIn in our in-depth guide.
What is LinkedIn Account Targeting?
The account targeting feature is one of LinkedIn's marketing tools specifically for marketers looking to narrow down the audience they want to engage with. 
Both sponsored content and InMail campaigns can be customized to target specific accounts based on company name, job title, connections, and more. 
This is an invaluable tool for outreach campaigns because it lets you narrow it down to just your target company or customers, rather than speaking to a wider audience and hoping for the best.
Why you should try LinkedIn Account Targeting
Although you've always been able to target specific companies with LinkedIn ads, in the past, this came with restrictions that account targeting overcomes. 
For one, you could only target 100 accounts per campaign in LinkedIn ads, which meant running simultaneous campaigns to reach more accounts. 
The most annoying part was the need to type in each account individually, which is time-consuming. 
With account targeting, you can upload up to 300,000 company names in a .csv, saving time and effort. 
Having such specific control over what accounts you target will make your campaigns much more successful. From the size of the account right down to the job title, it's easy to talk directly to your ideal customers. 
Works well with automation tools
If you automate your outreach campaigns to get warm leads on autopilot, account targeting will improve your results and increase your conversion rate.
How LinkedIn Account Targeting Works

It's really easy to use LinkedIn's account targeting software. All you need to do is upload a CSV file with a list of companies. 
Once uploaded, LinkedIn will cross-reference its database of over 55 million companies and generate an account list of contacts for you. 
You can use the list generated or narrow it down even further using defining parameters. 
Once you're happy with the list of potential customers, you can use this list for your outreach campaigns. 
Targeting Options with LinkedIn Account Targeting  
We always recommend narrowing down your targeting to make sure your LinkedIn campaign is as optimized as possible. 
You won't need to use all of the filters, but at least a couple will help you create the perfect list of potential customers to move through your sales funnel:
Company Names

Company Industries

Company Size

Company Connections

Company Followers

Company Category

Company Growth Rate
For example, if you have a scheduling software for small to medium tech businesses, you can filter company industry and company size to target accounts. 
How to Get Started With LinkedIn Account Targeting
Actually using LinkedIn's account targeting is very simple. The legwork comes before when you put together a list of companies you want to begin with. Start with a general list and you can narrow it down using LinkedIn's filters later. 
Once you have your potential contact, head to the LinkedIn Campaign Manager:
Go to the "account assets" tab

On the dropdown menu, click "matched audiences"

Find "uploaded list audiences" and upload your list
Once you have your CSV file uploaded, LinkedIn will get to work cross-referencing all of its available accounts. You'll get a list of accounts that match the names in your list which you can then refine further with the filters as needed.
Make the most of the targeted list of accounts
Once you have this niche list of ideal clients, it's time to turn those leads into paying customers. 
The most effective way to do this is using Zopto's lead gen automation tools. Zopto allows you to create personalized outreach campaigns that target the account list you created using LinkedIn account targeting. 
You have total control over the level of engagement and the dashboard lets you track your progress.
Once you've plugged in your target accounts and customized the outreach, you can expect dozens of warm leads reaching out to you every single month. 
LinkedIn Account Targeting Best Practices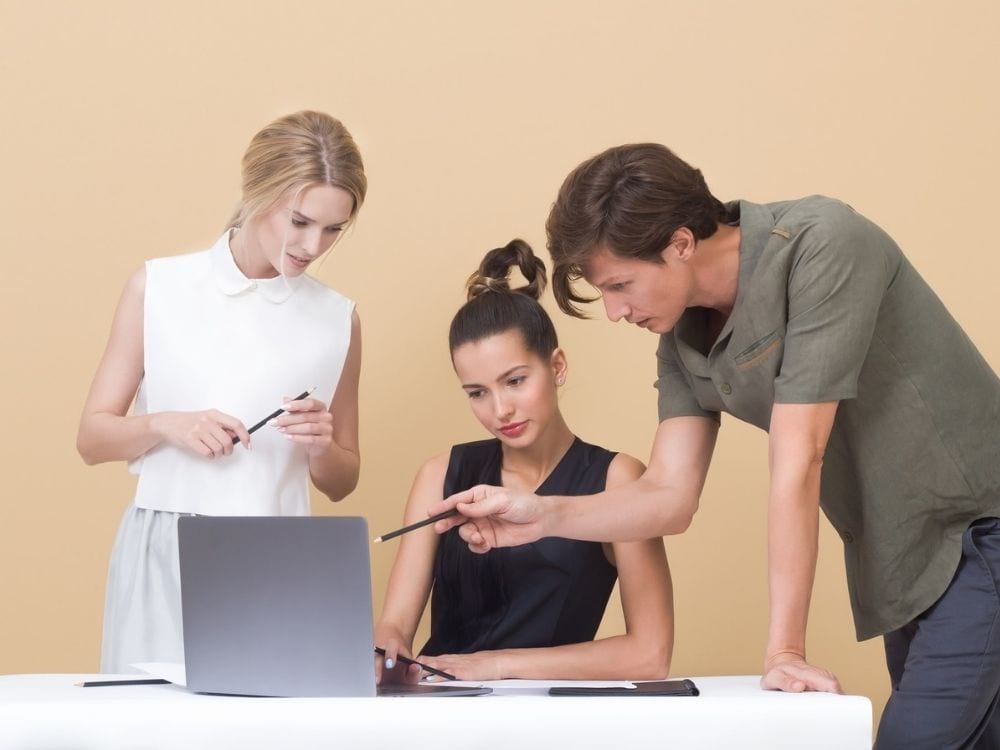 Now you know how to use the targeting software, let's look at some things you should and shouldn't do to make the most of it.
If you're just starting on with the software, don't go crazy with the filters. Although you want to narrow it down enough to speak to your target audience, you'll end up with too few accounts to get a good ROI if you hyper-target. 
Start with using just two or three filters and narrow down further as you begin to get results. 
Tailor your content to your audience
Once you have a tailored list of accounts, don't waste the opportunity to make a great first impression. 
Customize your outreach efforts so you don't get lost in the sea of spammy messages on LinkedIn. 
Zopto's automation software allows you to set up personalized, automated outreach campaigns using the list of accounts you've targeted. 
By personalizing your outreach, you'll get a steady stream of warm leads every month and help your business stand out as the leader in your niche. 
The best way to track your ROI and tweak your messaging is to segment your audience lists. This also helps you figure out your target customer if you're still unsure. 
For example, if you're not sure whether your service would work best for start-ups or established companies, create two different target lists with different company size filters.
This way, you can tailor your content to the different types of company and track which gets the best results.
It can feel like a lot of time and effort researching the initial list of businesses to target, but it's worth the effort. 
It might feel tempting to just target the Fortune 500 companies to save on research time. But are these your ideal customer? Are you likely to get positive responses to your LinkedIn campaign efforts?
Start by finding LinkedIn Groups filled with your ideal customers. You'll find trending businesses and accounts to get you started. 
The better your initial list of accounts, the better the results you'll achieve during targeting.
Conclusion
Account targeting on LinkedIn is an easy way to improve your outreach campaigns and it's easy to do. 
Once you have the initial list of businesses, you'll see much better response rates, a higher conversion rate, and better engagement. 
LinkedIn is arguable the best platform for B2B companies, but unless you take advantage of all the tools at your disposal, you won't get the best results. 
Learn how to manage your LinkedIn lead gen campaigns with our ultimate guide.
Browse By Topic

Attract hundreds of hot leads by targeting your ideal customers on LinkedIn!
Get Demo