by Devanny | July 21, 2020
As most professionals know, LinkedIn is one of the best places to connect with other people in your industry. Whether you're trying to expand your reach or generate new leads, it can be a goldmine. The platform provides plenty of tools to make your sales activities even easier. One such tool is LinkedIn sponsored InMail. We take a detailed look at what this is and how you can use it.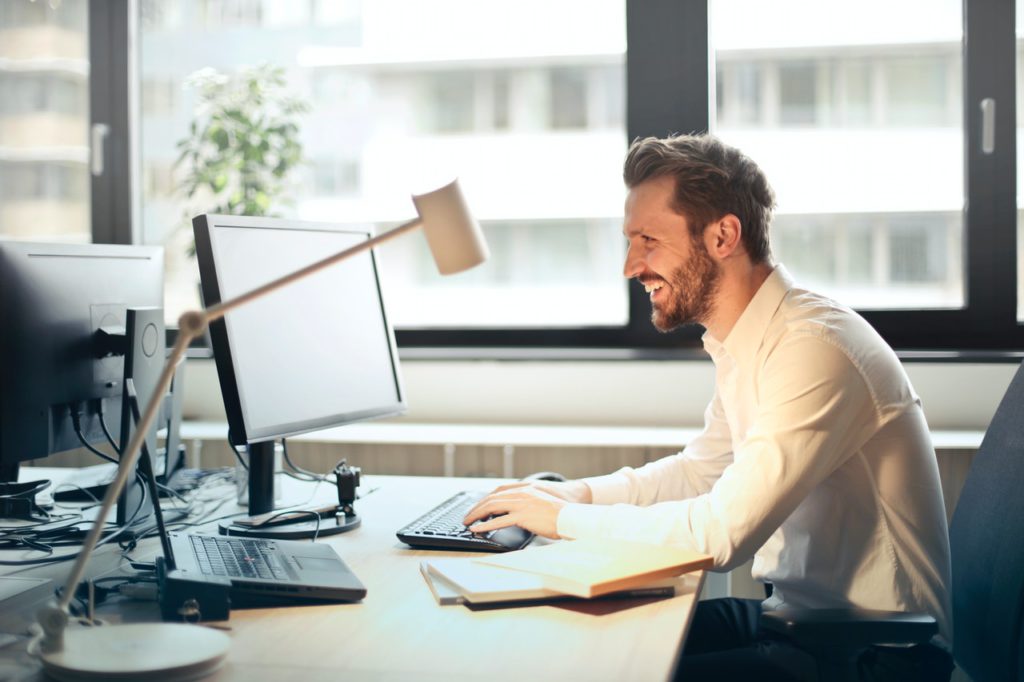 What is LinkedIn Sponsored InMail?
LinkedIn's InMail message service is one of the most useful features for marketers and salespeople on the platform. They are essentially promoted messages that you can send to target LinkedIn users based on demographics. 
You can use InMails to connect with industry experts, as well as generate new B2B leads. They give you the opportunity to expand your reach on the platform, as well as promote your message, business, or service. 
Recently, LinkedIn changed the name of its sponsored service to Message Ads, although you'll still see people refer to it as sponsored InMail. 
How Does it Work?
LinkedIn Message Ads allows you to send direct messages to prospects. The aim is to promote immediate action on their part, getting them to engage with your brand or service. There are several things you can do with the service: 
Deliver targeted messages. You don't have to worry about character limits or other restrictions, you can provide a single CTA to your prospects, as well as adding a Lead Gen Form to your message. 
Get stronger engagement. You can ensure your brand will stand out, as messages are delivered in an uncluttered way. LinkedIn claims that 1 in ever 2 prospects open such ads. 
Measure success. LinkedIn provides detailed insights into how your ads are performing among specific demographics. You can track conversions too. 
With Message Ads, you can choose an object, build a campaign around it, and understand how well your efforts are performing. 
Sponsored InMail Dos and Don'ts
As with many aspects of LinkedIn and social media, there are a few etiquette rules you need to follow. These can not only keep you in the good graces of the people you message, but can also ensure you maximise your impact. 
Below, we've outlined some of the dos and don'ts of using Message Ads: 
Do: Use filters. There are a lot of people who use LinkedIn, and you don't want to message them all. LinkedIn provides a detailed filter setting to let you narrow down your scope. It means the people you target are the ones you want to engage with. 
Don't: Be overly formal. You want to keep your tone light and professional. An overly stiff and formal tone can make things seem a little too impersonal. 
Do: Use a CTA. A call-to-action prompts the recipient to engage with your marketing or sales campaign. Make sure to include a link to join, download, sign up, register, or take similar action. 
Don't: Write too much. No one is going to read a page-long explanation of why you're messaging them. Keep it to the point, clear, and concise. 
Do: Keep optimising. It's unlikely you'll get the results you want overnight. Spend some time refining your messaging to make sure your message is hitting home. Use A/B or version testing to see what works and what doesn't. 
These points can all help make your sponsored InMail campaign a success. 
Setting Goals for Sponsored InMail
Before you get started creating your InMail/Message Ads campaign, you'll need to define what your goals are. What is it you hope to achieve by running these ads? There are several potential aims: 
Get people to sign up for your service/mailing list. 
Inform a certain demographic about a new industry-specific product or service. 
Generating leads to target with further activities. 
Expanding your brand reach and recognition. 
Whatever your goal, it should form the central pillar of your marketing efforts. Once you have an aim in mind, you can also start figuring out how much you want to spend on reaching it. 
Start by looking at how many opportunities you want to generate, and what you expect your conversion rate to be. From there, you can work backwards to come up with a budget that fits your expectations. 
Remember, there are some measurable metrics when it comes to using this type of advertising. For starters, InMail is only delivered if and when a user is logged onto the platform. Second, the open rate spans from 35-50%, although can exceed 70%. Finally, ads have a click-through rate of around 4-6%. Keep these in mind when setting your goals.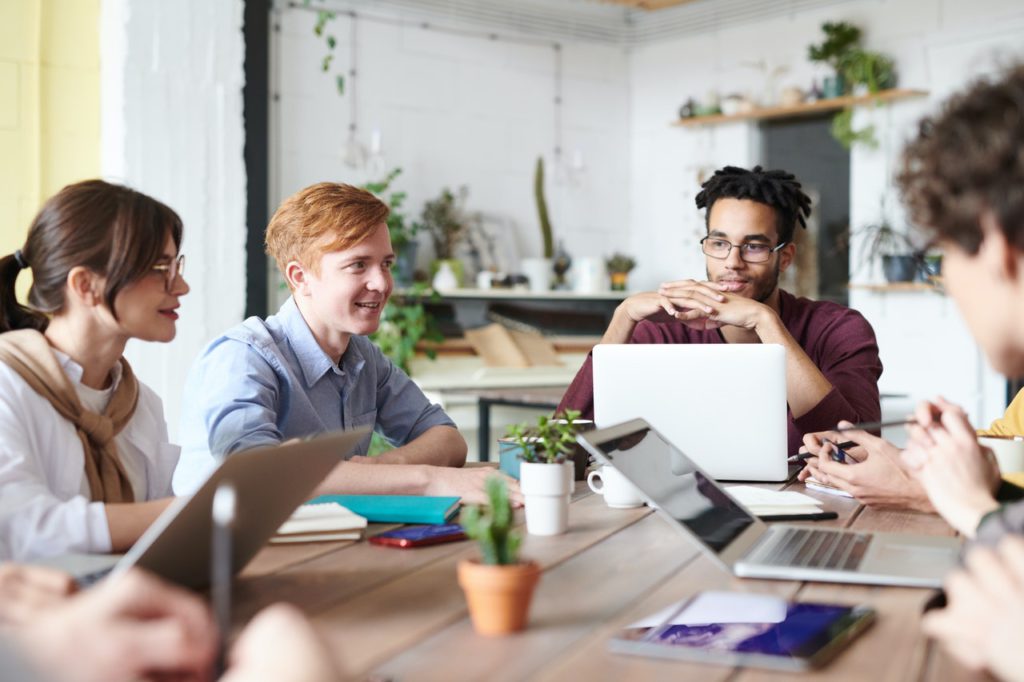 Creating an Effective Sponsored InMail Strategy
So, now that we know what Message Ads/InMail is and what your goals are, it's time to talk strategy. How do you go about creating an effective campaign? Well, that really depends on your business, niche, and budget. However, there are certain tried and tested means to get your activity set up.
Objective 
You already have your goal in mind, and you'll now need to choose an objective based on this. LinkedIn has several pre-set objectives to let you select one to build your campaign around. The consideration you choose will influence how your campaign runs. 
Message 
It's now time to start crafting your message. You'll want to bear in mind the dos and don'ts we highlighted earlier, as well as your overall goal. Remember, keep things concise, friendly, and generally under 500 characters. 
Note that there are several custom fields you can use (name, subject, etc.), so make sure to leverage these. You can also add a Lead Gen Form to your message, which can help with collecting info from your ads. 
Optimise 
Once your ads have started to land, you can measure how well they're going. The detailed dashboard gives a break down of things like open rate and click-through rate, allowing you to see how your ads are performing. 
Don't rest on your laurels here. You can start refining your demographics and message content to improve the success of your InMail.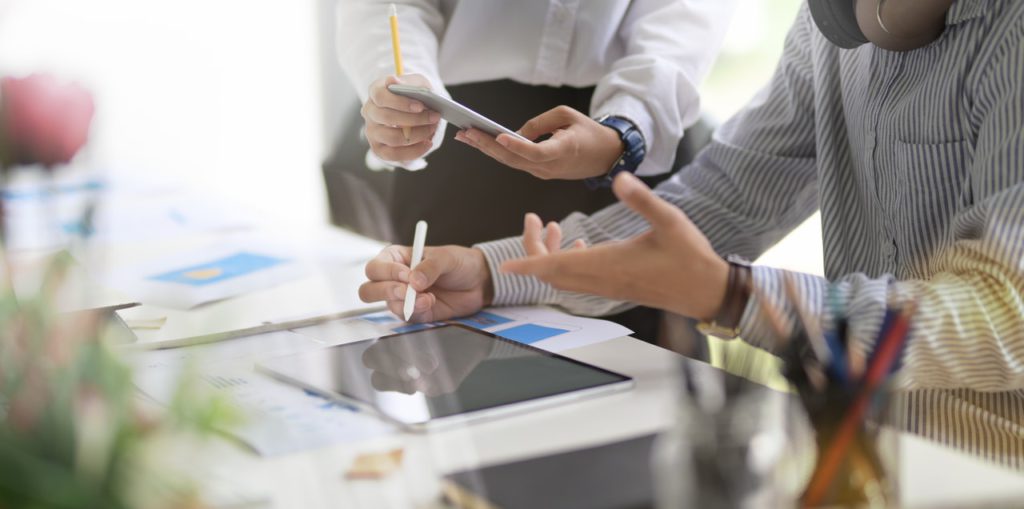 Final Thoughts
Whether you refer to it as Message Ads or Sponsored InMail, LinkedIn's promoted message service brings many benefits. You can secure all kinds of new leads based on a range of demographics and other metrics. 
If you're a salesperson trying to attract new business, it can be one of the most useful tools on the platform. However, if you don't prepare, you'll simply end up wasting money and scaring off potential leads. 
As with any such marketing activity, you'll want to take the time to build a campaign that's worthwhile. Make sure to craft a message that is going to resonate, and use the built-in analytics to track and change your sponsored activity. 
FAQs
How do I get sponsored InMail?
On your LinkedIn profile settings, you will see a link to 'Advertise'. From here, you can start building a range of ads and activities. However, you may want to use LinkedIn Sales Navigator to maximise your impact. 
What is a good LinkedIn InMail response rate?
According to 2018 data from LinkedIn, the response average response rate to LinkedIn InMail was 85%, around 3 times that of traditional email. However, other estimates show open rates to vary from 35-70%. 
Is LinkedIn InMail worth it?
It certainly can be. It's a service that gives you all the tools you need to run a successful campaign. So long as you spend time creating something of genuine value, it's likely that you will see a benefit from using Message Ads. 
Can you block InMail on LinkedIn?
You can't stop messages from your 1st-degree connections. However, in your Settings & Privacy, you can adjust the types of messages you wish to receive, including sponsored InMail. 
Browse By Topic

Attract hundreds of hot leads by targeting your ideal customers on LinkedIn!
Get Demo