How To Get More Results From Your Linkedin Summary, Like These 3 People Did!
The LinkedIn summary section is your chance to introduce yourself. It's your chance to show off your personality and your traits.
The LinkedIn summary section: something even the best of us struggles with. On LinkedIn, it's the area right under your profile picture. Or, as you might refer to it: the stress-inducing black hole. Don't panic— writing about yourself isn't as hard as it seems once you get started. I'll be right here to guide you through every step of the way. After all, a good summary is like icing on the cake; it will only make your profile better.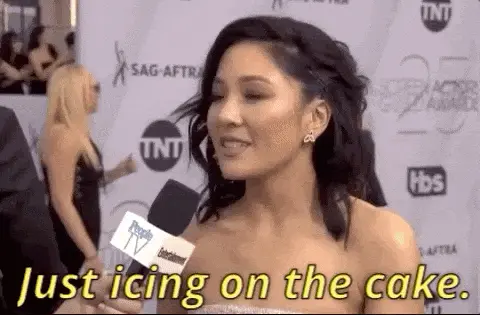 Why a good LinkedIn Summary section matters
The about section is your opportunity to break free of titles and bullet points that state your role's responsibilities. It's your space to express who you are, your accomplishments, your mission, and what makes you unique. I like to think of it as your elevator pitch. You only get one chance to introduce yourself, so the about section is your moment to land a great first impression.
What should you say in your LinkedIn section?
Not sure how to get started on writing your about section. Here are some pointers.
What drives you: What you're incredibly passionate about, what excites you? Your work experience might not always make this obvious, so the about section is your chance to convey it.
Address your current role: Keep it simple but brush over what it has taught you and your field expertise.
Explain changes or gaps: If you've done a complete 180 and changed career paths, use this space to explain that. Show your audience that you're an asset because of your multifaceted background.
Share your accomplishments: Shine bright and show us in words something that you're proud of. What have you accomplished that is a must-know about you?
Be genuine: Remain humble and exude authenticity. After all, you want to show your audience why they want to work with you specifically. Show off your personality and your traits. So many others might have held the same role as you, but you're the only person with your stories. Let it be seen and admired.
Share your passions: Complete the whole picture and give us a sneak peek at who you are outside of your career endeavors. Are you a movie enthusiast? Do you know all there is to know on hiking trails?
Common about section mistakes to avoid
Usually, when sections crash and burn, it's because of these primary elements.
Tone: I may sound like a broken record now, but this section is your hook, and you know what matters in your summary? Your first sentence! Or, as my elementary grade school professors would call them, my topic sentence. No need to introduce yourself by name, your audience is already on your profile, and they already know your name. Get to the point–charm them with your pizazz.
No keywords: You want your profile to show up on search engines. As you're writing your summary, sprinkle keywords in there that highlight your skills.
Too much jargon: I don't doubt that you're a "creative" and "determined" "professional," but don't waste characters stating overused terms. Show your determination through a short story and if there's no room, find a meatier word. The counterbalance to this is to remember not to be too fancy with your adjectives. If you don't speak like Shakespeare in person, don't write like Shakespeare. Please keep it in the first person, keep it accurate, and keep it authentic.
Giant blocks of text: Nothing makes a reader's eye glaze over faster than a massive wall of text. Do you know how people often advise against clumping text into one enormous paragraph in emails? Yeah, that's a sore sight. Please keep the same advice in mind for your summary; break it up with spaces to look more accessible on the eyes. Read it over. Does it flow?
No call-to-action: Every good marketer knows you need a call-to-action in your ads. A LinkedIn about section is an ad for yourself. Chances are you want someone to view your profile and help you get from point A to B. So ask yourself what you want from your audience when they're done looking through your profile and hint at it in your summary.
Need an example? Here's what a good LinkedIn summary looks like
A few years ago, LinkedIn published a list of profiles with great about sections. We reviewed that list and pulled these top three about sections for you to learn from the best of the best. Here's what these people are getting right.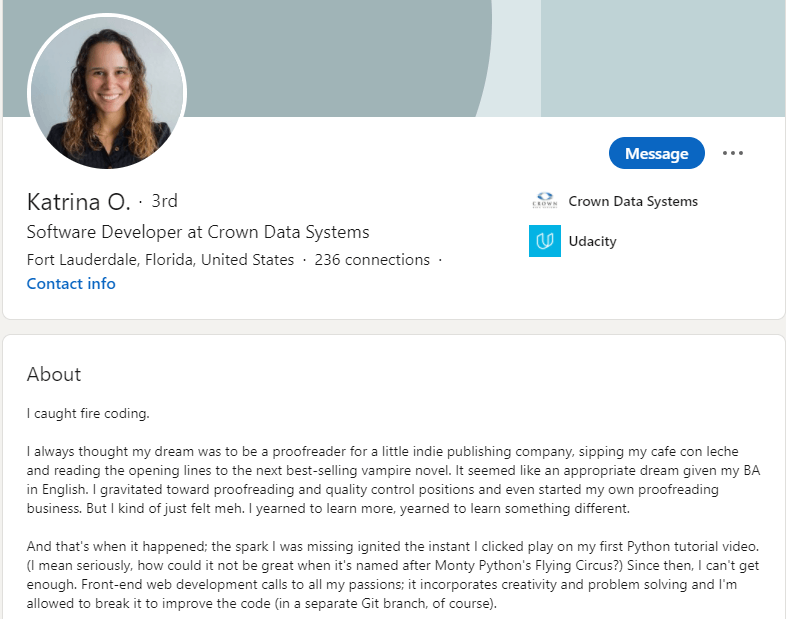 Katrina grabbed you right away with that opening sentence. But then she went beyond that and explained the complete 180 in her career path through an entertaining narrative. This made her summary feel personable and displayed authenticity. Aside from that, the list of her specialties and skills triggers the keyword point we brushed over earlier.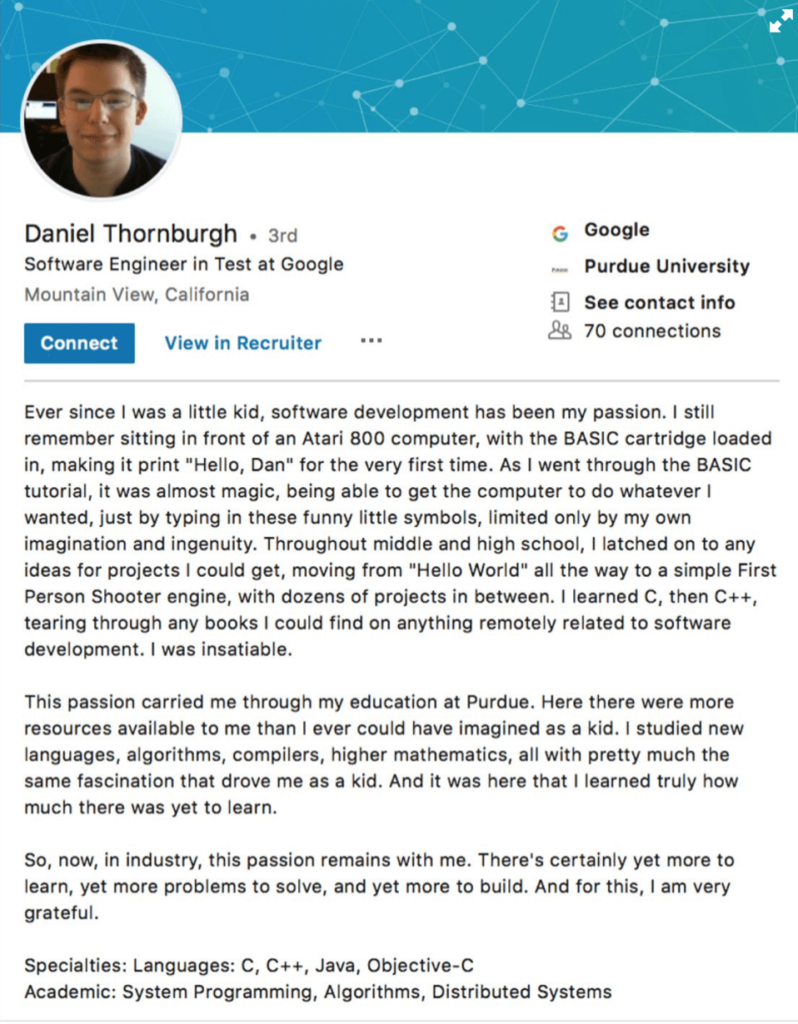 Daniel's summary pulls us into a very humble and authentic journey through his childhood and how it shaped who he is and the passion he has for the field. This display of authenticity makes his profile feel authentic and makes him appear both very humble and personable. The important thing to address here is that his summary makes up for what he lacks in experience, by addressing his passion and eagerness to continue diving deeper into the field.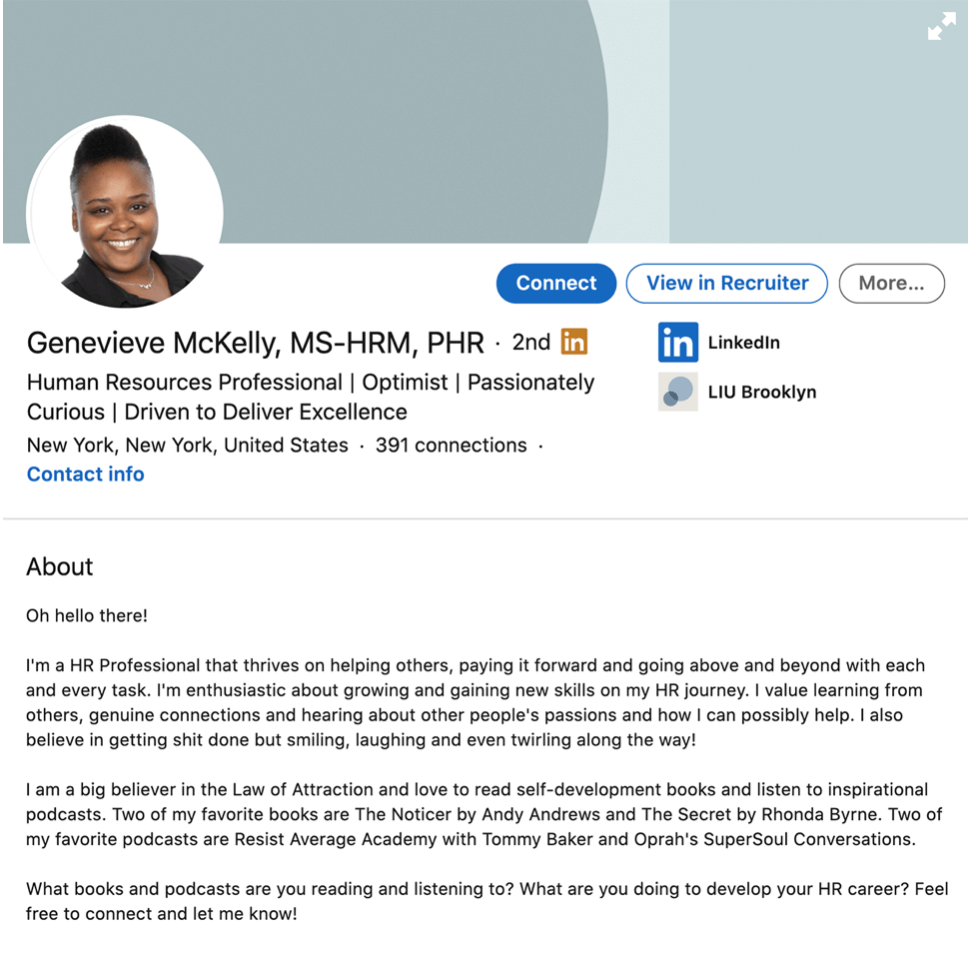 Genevieve nails it. She greets you and dives right into addressing her role but takes a step further by informing you of her personal mission and values. Her passion is then followed by a mention of her hobbies, which only help us form an idea of her personality, and is turned into a plea for action to let her know your in-progress books and podcasts. By asking for action, she paves the way for a potential new connection.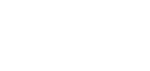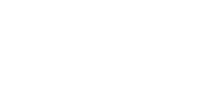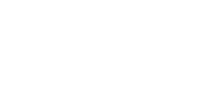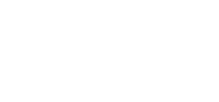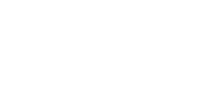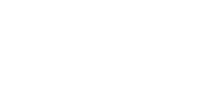 Trusted by leading companies
Sales people from leading companies are using Zopto in order to gain maximum visibility on LinkedIn and always stay in front of their prospects.
Sign Up Now