The Pros and Cons of Recruiter Lite
LinkedIn Recruiter Lite is the stripped-down version of LinkedIn Recruiter. Both versions offer incredible tools that help you find and secure great talent and sales leads.
LinkedIn Recruiter Lite offers benefits above and beyond what you get with the standard free version of the platform as a recruiter looking for the perfect candidate to fill a role. Yet, not everyone is familiar with what Recruiter Lite is and if it will benefit them. How does it work? Let's dive in.
What is LinkedIn Recruiter Lite?
LinkedIn Premium Recruiter is the highest tier of LinkedIn Premium and costs $99.95 per month. It is essential to differentiate between two versions of Recruiter: Recruiter Lite and Recruiter.
Recruiter Lite is the stripped-down version of Recruiter. Both versions offer incredible LinkedIn automation tools that help you find and secure great talent and provide broad scope for B2B lead generation. Whereas the Recruiter version offers features to meet consistent hiring demand, Recruiter Lite gives you the resources to recruit talent and generate B2B sales leads deemed necessary for your company/business.
Recruiter Lite parallels Recruiter in that you are provided with tools to scout prospects through advanced searches and filters, connect with candidates through InMail, and have access to timely analytics on your job postings. As a talent recruiter, it is more important now than ever to access the best and easiest ways of finding the perfect candidate for your company. From a business stand view, candidates following your business or company can likely be quality leads. It also helps you niche your target audience for successful B2B lead generation.
Recruiter Lite Features You Should Know About
Let's go over some of the most popular Recruiter Lite features included in the subscription:
Ways to customize your searches: Advanced searches allow you to search for candidates using many search filters aimed at zeroing in on the best prospects. By creating a project for each position, users can see the talent pool and keep their best candidates organized in a project that provides easy management tools.
Visibility of your third-degree network: Whereas the free version of LinkedIn has a commercial limit on how many profiles you can view, Recruiter Lite does not.
Streamlined candidate pipeline: Candidates can be organized into projects and easily updated with multiple tools, including follow-up reminders. Profiles allow for direct access to InMail.
What's Not Included With LinkedIn Recruiter Lite?
No collaboration features: Unlike the Recruiter version, which allows multiple users to collaborate, Recruiter Lite allows only one person per account.
Limited analytics: Recruiter Lite offers analytics on InMail performance and job listings but not on usage and performance, unlike Recruiter.
LinkedIn Recruiter Lite vs. Sales Navigator
As a recruiter, you might wonder whether it's acceptable to use Sales Navigator for the same purposes. After all, it also offers incredible search features and InMail credits, so what is the difference?
| | Recruiter Lite | Sales Navigator |
| --- | --- | --- |
| InMail Credits | 20 InMail credits per month | 30 InMail credits per month |
| Cost | $99.95 per month | $64.99 per month |
| Send mass InMail messages? | No, only available on Recruiter Professional Services (RPS) or Recruiter | No |
| Detailed search | Limited searches. Recruiter on the other hand allows for users to search based on the field candidates work in, current time spent at place of employment, etc. | Unlike Recruiter, users can't search for candidates with certain skills or candidates that are similar to others currently employed. |
Is LinkedIn Recruiter Lite Worth the Cost?
It certainly could be very beneficial to utilize Recruiter Lite if you seek talent, especially as networking and job searching have become increasingly virtual. With more companies able to expand their job pools by hiring remotely, the search for great talent could grow increasingly competitive.
If you have a job that you need or would like to fill, Recruiter Lite could offer just enough to help you seek out the most competent candidates for your role. With twenty InMail credits per month and excellent search tools, it puts you at the center of over 740 million users while helping you home in on and manages your prospects.
LinkedIn Recruiter Lite also works as a reliable platform for business owners experimenting with their B2B lead generation services and creating email marketing campaigns for the targeted audience.
It is a hefty price to pay per month, so it's always worth trying it out. After all, LinkedIn does offer one free month trial, so what do you have to lose by giving it a shot?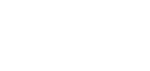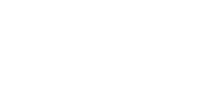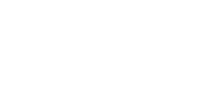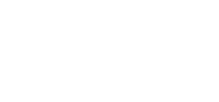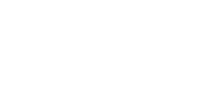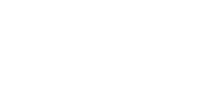 Trusted by leading companies
Sales people from leading companies are using Zopto in order to gain maximum visibility on LinkedIn and always stay in front of their prospects.
Sign Up Now