Send LinkedIn Invites That Get Accepted With 15 Message Examples
Send LinkedIn Invites That Get Accepted With 15 Message Examples
So... you'd like to extend your LinkedIn Network? Welcome to the club. In a world of connections and outreach, it is increasingly important to enlarge your professional network, both online and in person.
On LinkedIn, you only get 300 characters to make this potential connection request appealing and noticeable. So, why is it that so many people end up sending a default message that is continuously ignored? You do not want to be another invite among hundreds of pending requests, aimlessly sending a soon-to-be trashed computer-generated greeting!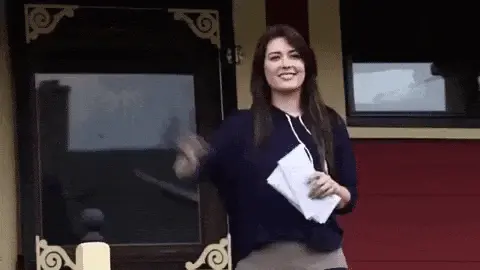 5 Tips to ensure your LinkedIn invites get accepted:
Just like a firm handshake or a warm smile, a LinkedIn connection request gives you the opportunity to immediately make a great first impression. With this brief outline, I want to help you stand out from the crowd and finally escape the never-ending cycle of invite limbo. Let's get started and see what it really takes to make the difference in establishing connections that could change your career.
1. Only send relevant invites
On the road to 500 connections, there are many individuals who find themselves swept into the storm of spam requesting. Let me be the one to tell you, this is the antithesis of quality networking. Whether you're a senior professional or a college sophomore, there are people you know, people you hope to know, and everything in between. These individuals within a few degrees of separation are the most likely to accept your request and are who you should be connecting with.
Here's an example of how you can craft a relevant message, even if you're not extremely familiar with the recipient:
2. Personalize, personalize, personalize!
As a recruiter or sales professional, it can be taxing to receive empty invites to connect. With each "I'd like to add you to my professional network," there is another moment of painful indifference. When sending out an invitation, it is really simple to avoid this unnecessary waste of time. You should be sure to directly address and highlight why you are attempting to connect with this individual. Take the time to do your research and focus on your potential connection's achievements of interest, your common backgrounds, or even a cheeky comment on the tie you both own! Making an attempt to let this person know there is a tangible reason you wish to connect with them makes all the difference.
Here's an example of how this looks in real life:
3. Short and sweet
Just because there are three hundred characters to use, doesn't mean you have to use all of them. Although it is nice to craft up the perfect narrative, sometimes there just isn't enough time in the day. Often the people who you want to connect with are busy, and thanks to this, a brief LinkedIn invite can be all the difference between making the connection and being cast off as another over-the-top outstanding message.
Here's an example of a short message that does the trick:
4. Emphasize what YOU can do
At the end of the day, networking is a two-sided affair. With this, it is important to emphasize how you can help your potential connection. Reference your outstanding experience in your field or perhaps offer your own network as an asset. Most importantly, let them know that what you can bring to the table is worthwhile. Presenting yourself as an asset is a kind of positive association that can immediately change the nature of an interaction. If your connection sees you as a peer, you already have one foot in the door.
Here's an example of how you can write this:
5. Provide an example
Sometimes it can be useful to give your potential connection a concrete example of just how useful you may be. Taking the time to do diligent research and providing literature highlighting a current event in your shared field could change the game. Making this effort highlights resourcefulness and showcases a special drive. The article could also serve as a point of conversation that grows into a new professional relationship.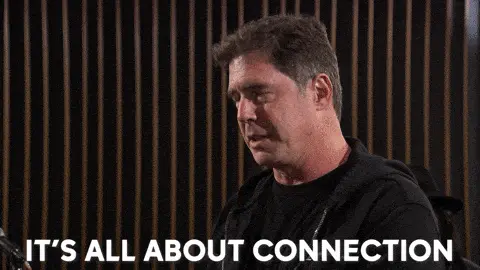 10 LinkedIn invitation requests examples:
Now, let's take a look at some more examples of successful invitation requests that you could use to jumpstart your own invitation journey!
Example 1
Example 2
Example 3
Example 4
Example 5
Example 6
Example 7
Example 8
Example 9
Example 10
Who can you send LinkedIn invites to?
With a few of our examples in mind, it is time to consider who are prime candidates for LinkedIn connections.
Your immediate network is expansive and with a bit of work, you can easily find straightforward and low-stress connections. Beginning with family and friends is an excellent way to start the cascade of networking. From here, colleagues and peers can also lead to surefire results.
When you start to expand your search beyond your personal circle, you can easily look into alumni networks. You paid for your education so taking advantage of the common ground it provides is a great way to get your money's worth!
Lastly, use your newfound skills to reach out to individuals in positions you would love to one day have. With enough poise and the right approach, you can find yourself conversing with people who can open all the doors you never knew were there.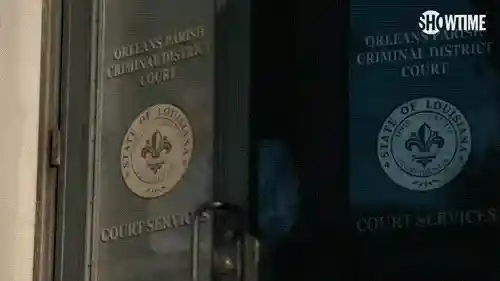 What's the best way to personalize a LinkedIn invitation?
Primarily, make sure you find common ground. A mutual stepping stone can lead to great conversations and make your requests all the more likely to land. By doing a bit of research and identifying what you and your new connection have in common (whether it be work, education, location, or interests) you can let them know you are personally invested in them.
Bottom line: How to write a good LinkedIn request
At the end of the day, your LinkedIn request should be seen as an opportunity to sell yourself, make a great impression, and maybe have some fun along the way. After reading this brief guide you should be able to reach out to all kinds of professionals and cement your networking prowess.
Moving forward you should be sure to never (!!) send a default connection request again. Begin by identifying reasonable connections, do your research, keep to the point, and always be gracious. If you can keep these few things in mind, you are sure to solidify more meaningful and important relationships, and hey, maybe you'll get that 500+ status along the way.
Trusted by leading companies
Sales people from leading companies are using Zopto in order to gain maximum visibility on LinkedIn and always stay in front of their prospects.